Greece & the Adriatic coast 2019 part 7 – Bosnia to Brighton
*Click here for parts 1, 2, 3, 4, 5 & 6. Read on or click straight down to this episodes video here.
So the garage came good on their promises… 3 days later than I was told… but I was finally able to pick up a fixed Flo at 6pm on the Friday – 6 days after we'd pulled over – allowing me the whole of the weekend to do a mad dash home from Bosnia.
And so I set off north, tentatively but with a growing excitement.
It had already been a long day. I knew I needed to get as far north as I could. But I could only manage 4 hours before I decided to pull into a service station on the A1 north in Croatia and get my head down with the intention of an early start.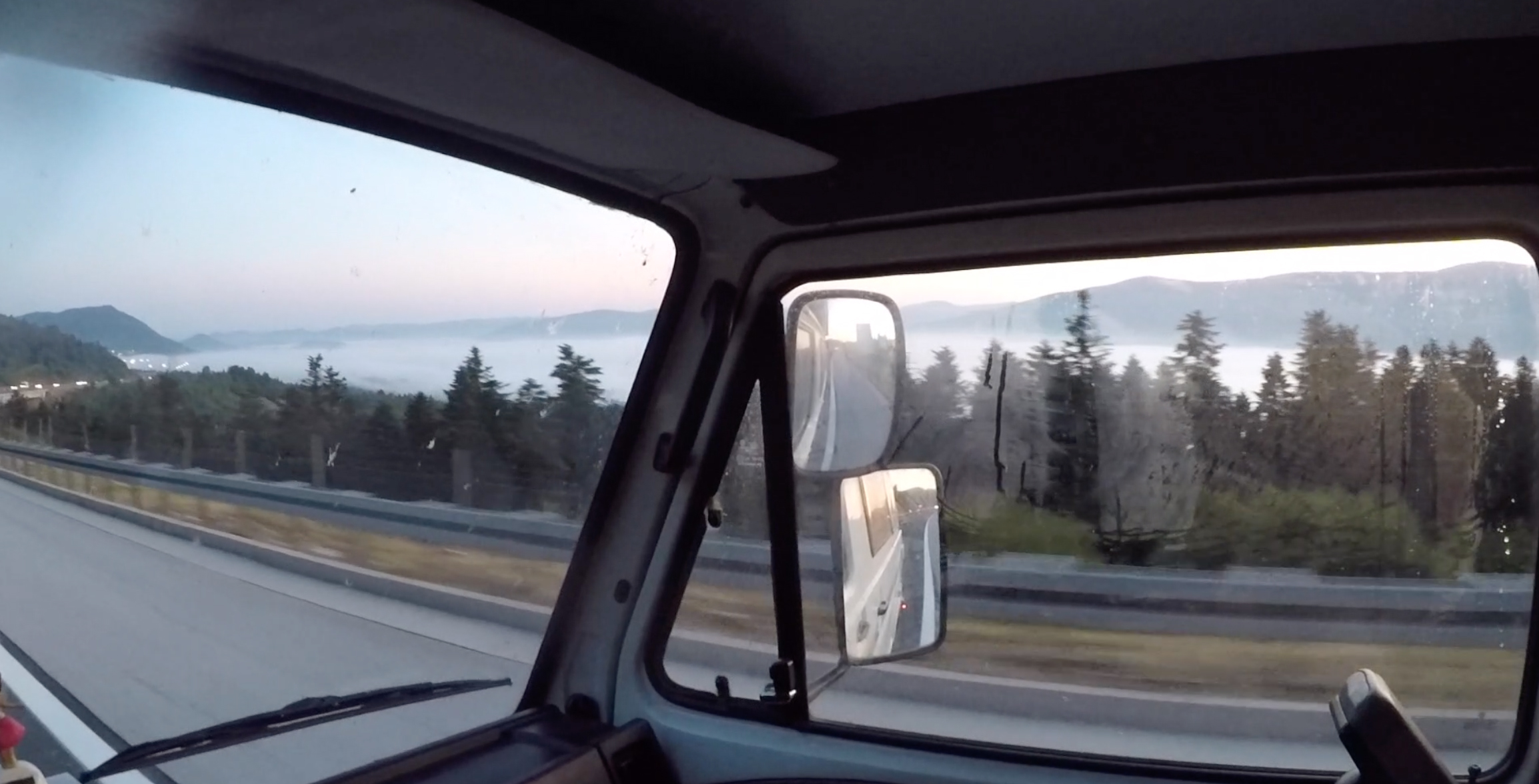 I slept really well (let's face facts I always do in the van!) but something woke me at 5am. I was grateful though and promptly rose and freshened up and was back on the road at 5.30.
The road and the going was good until I turned north and into Slovenia. Here the round wound from side to side all the way up and over the hills of the south before rejoining the good roads to the Alps & Austria.
I drove on, and on, and on, stopping every 4 hours to refuel. I had 2 long breaks, the second for a deep re-setting sleep, and finally made it to the German birder with France where I found a convenient Park4Night pitch by a cemetery.
The next day was groundhog day – a 5.30am start, cloud inversions, and endless roads ahead. I steered via Luxembourg to refuel and then back through France and to the coast at Dieppe for the 5pm sailing to Newhaven. All very easy in the end, and such a joy to be just 20 minutes from home of the English side.
What a trip. So hard to sum it all up. So many chapters. Such amazing scenery. Such fantastic company. Such an amazing camper van!
I try to do some sort of justice at the end of this video. What do you think? How would you sum it all up? How lucky am I… Here's to the next time! Cheers