Greece & the Adriatic coast 2019 part 2 – Camp on board Anek Ferries
*Read the first instalment or click straight to the video here.
It was Monday and we drove on into heavy traffic around Milan and along the motorways of the low lands of the north of Italy as we crossed from west to east, eventually turning inland into the hills of Emilia Romana to find another free park up. An incredible winding road up eventually spat us out next to a little chapel with great views where we had a much more peaceful sleep.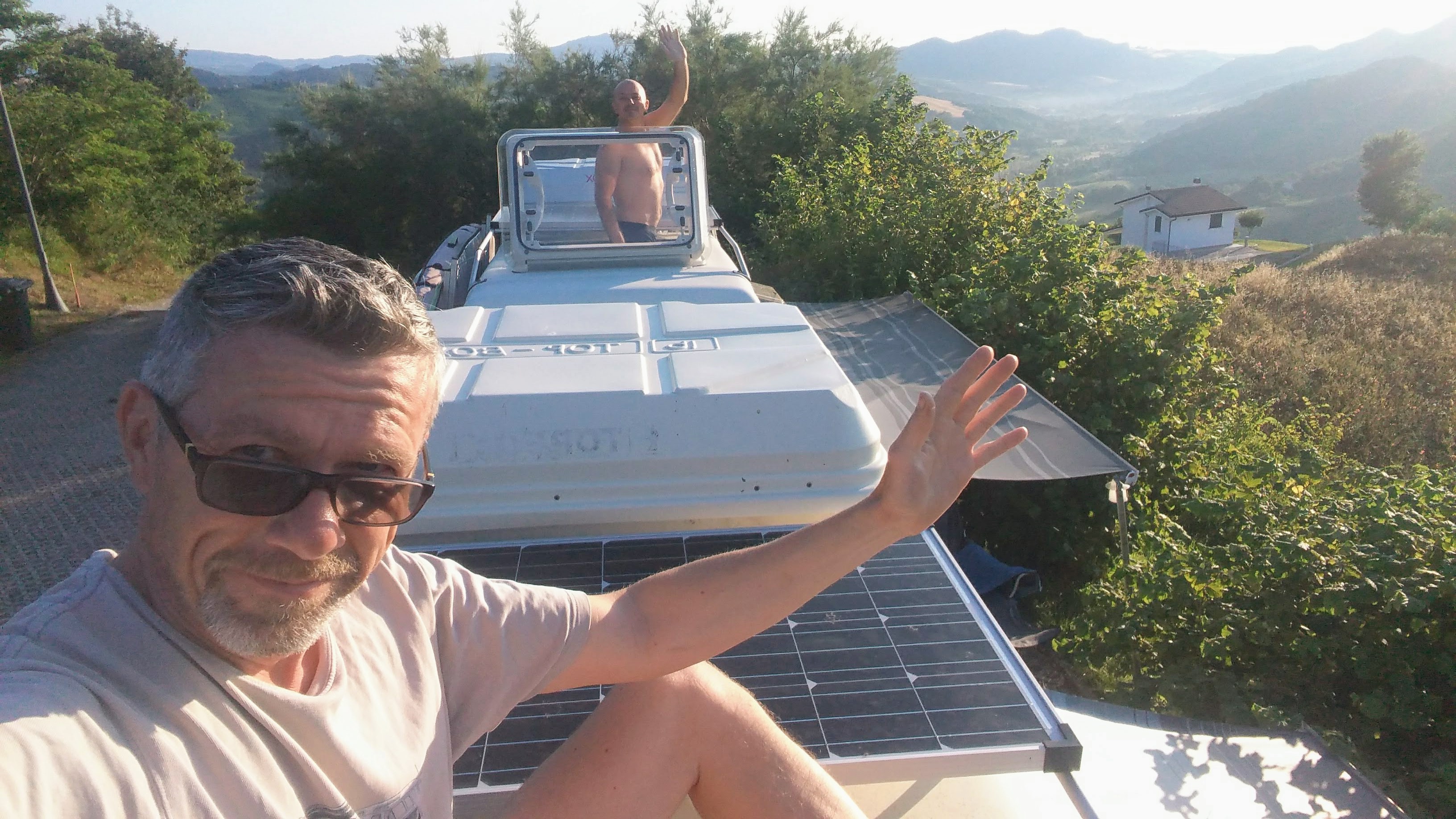 On waking we once more took in the views before plunging back down towards the coast and Ancona. After managing to lock my keys in the van as we pulled up to queue at the port behind our huge ferry I had to call on Andreas's light-fingered skills to use a looped cable tie and fish the door lock open so we could board the boat! Nightmare but at least one advantage of driving an old vehicle is that there is usually a way and someone who has know-how of such methods!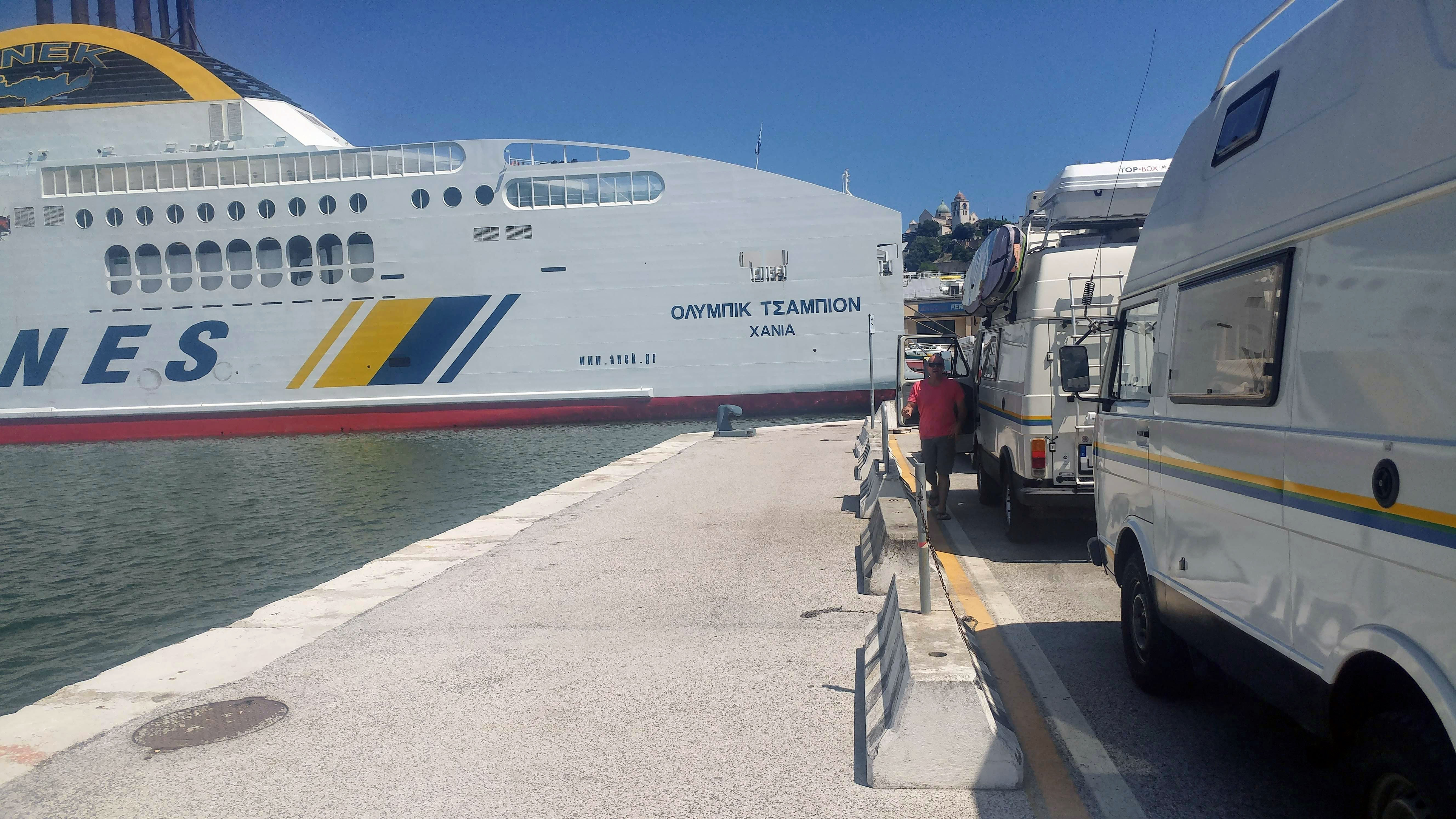 Ever since planning the trip I was intrigued by being able to camp on the deck of the Anek ferry , and amazingly as we were ushered on to the deck we found that not only were we placed right alongside the big openings in the side of the camper deck but we were also on the right side for our sliding doors to open right up and onto the view. It was quite simply unbelievable luck. And what a view! How lucky were we.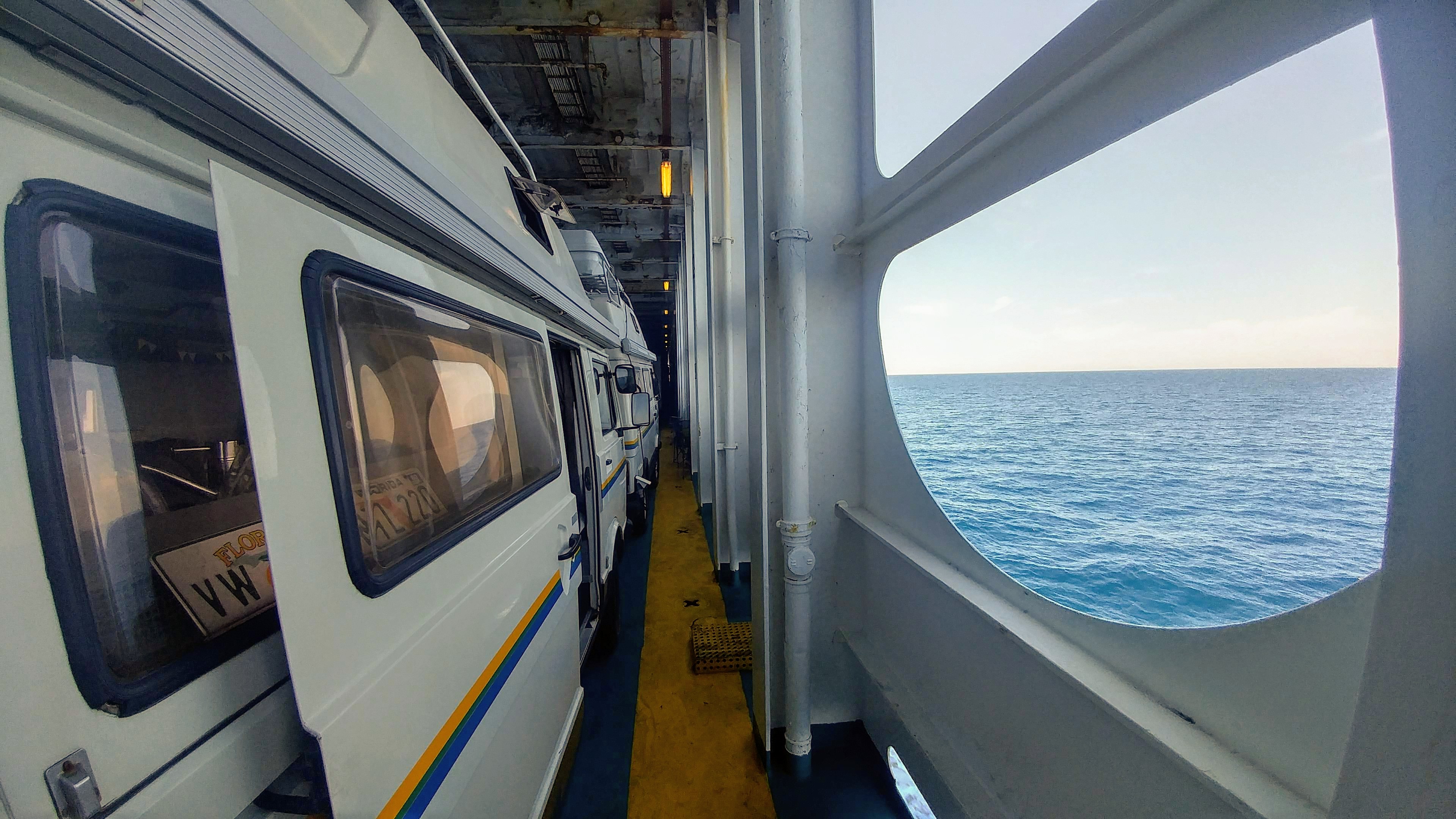 Stay tuned for part 3 🙂