It's 25 years this year since I drove to Athens in my first campervan. You can read highlights of the trip taken from my extensive journal here on this blog. Along with this and the fact that a VW LT Florida buddy of mine Andreas Gruber makes an annual pilgrimage to northern Greece using the "camp on board" offering of the Anek ferry service from Ancona, Italy to Igoumenitsa, Greece, and I felt I had the perfect excuse to ask the girls whether I could take off for a month on this special anniversary mission.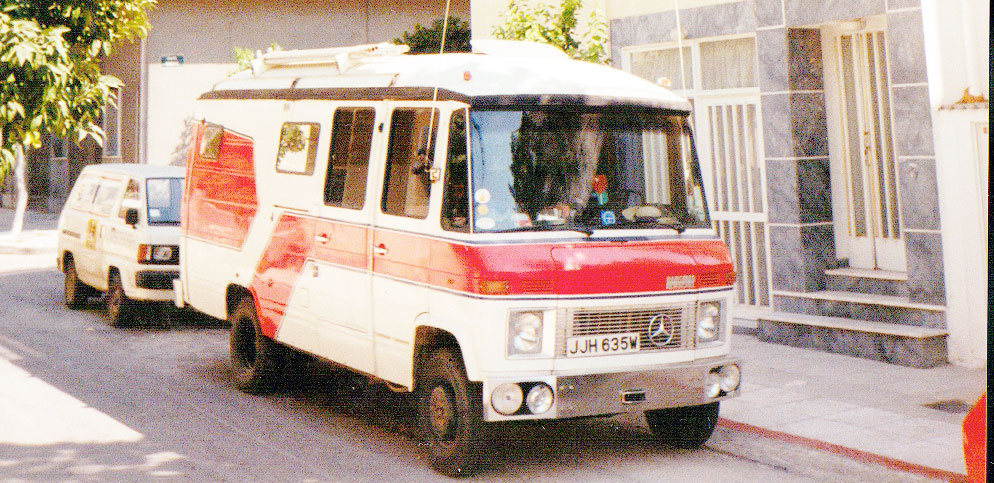 So after a good check over and the annual refurbishment treatment, including this year a re-spray of the hob cover, I restocked my cab library, sorted out 2 bedding rolls (one for the upstairs double bed for me and another for the downstairs double bed for guests), loaded up a bunch of offline maps for the planned route and set off.
The trip would be nicely broken up into sections. The drive down with Andreas via the ferry would cover the first part. Then my brother was flying up from Athens to join me on the beach for a long weekend (I didn't quite have the time to drive all the way into Athens this time round). Next I would pick up an old friend and drive her to her apartment on Lefkada to spend 4 days exploring there. Then I would fly home and bring my son Archie back out with me for the last leg of the trip – a drive back home all the way up the Adriatic coast.
All in I would be passing through 13 countries on the trip!
Of course things don't always go as planned. Another anniversary this year is Flo's birthday – yup she's 30 years old – what could possibly go wrong with trying to cover 3,500kms in a month in a 30 year old vehicle?! We'll see.