Greece & the Adriatic coast 2019 part 3 – Beaches of Northern Greece
*For the first & second instalments click here. Read on or click straight down to the video here.
It was a good nights sleep lulled off by the sound of the ship's engines and the sea washing past outside but something woke me at 5.30. I hadn't drawn the curtain so straight away, barely lifting my head I could look out to the east. What a sight! First light. A calm mercurial glow fill my view. I was instantly awake and alive in the moment. I opened the skylight and climbed out onto the roof of the van with my pillow.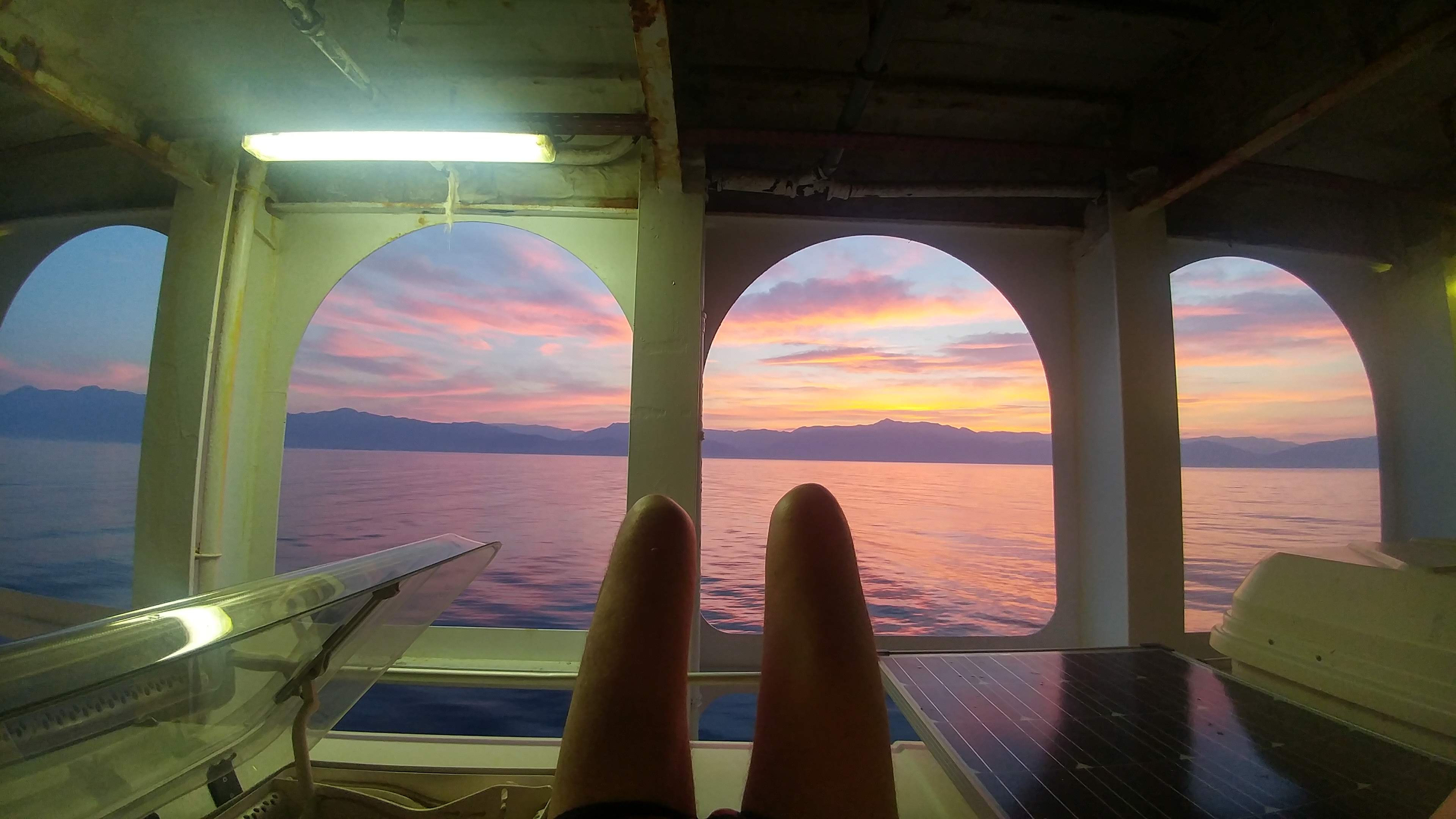 Life doesn't get any better than watching the sun rise over the mountains of Albania from the roof of your campervan on board a ferry to Greece!
We docked and drove across the big harbour heading south and following signs for Preveza climbing steadily. In half an hour we turned off the good main road and stopped in the little village of Vallanidorrachi, first from bread and then to meet Andreas's friend Sarah and her son Mondo, and taverna owners Kristos & Iota at their taverna To Steki – a fantastic cool and shady roadside spot.
From there it was a short drive to Kerenza beach, where for the next week by day we were to enjoy the amazing clear sandy water of the horse shoe bay, and drinks and snacks from the little kantina, and by night we'd make the short drive back to the To Steki taverna in the village for dinner, returning in the cool air of the late evening to sit and gaze at the stars and the milky way.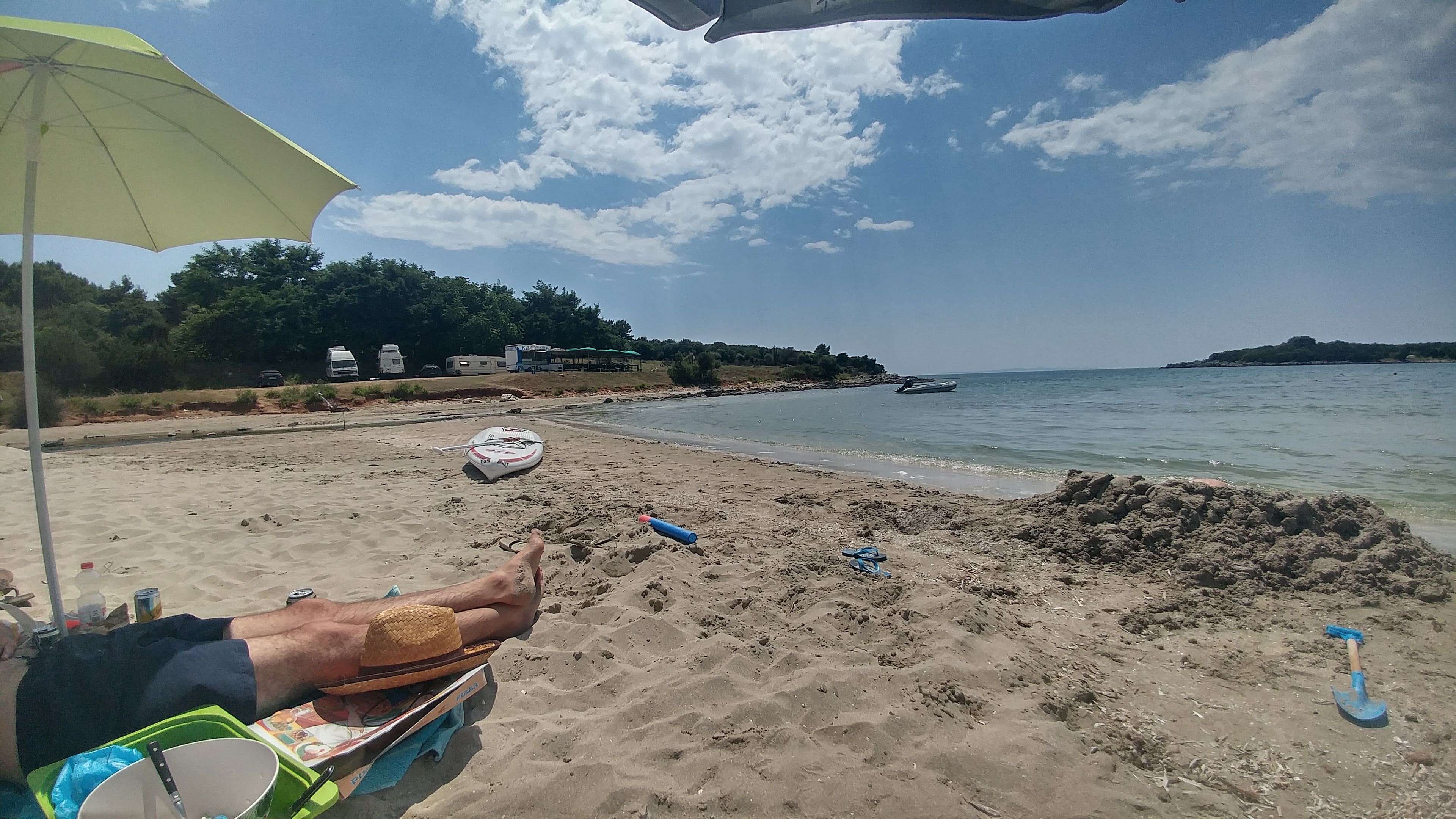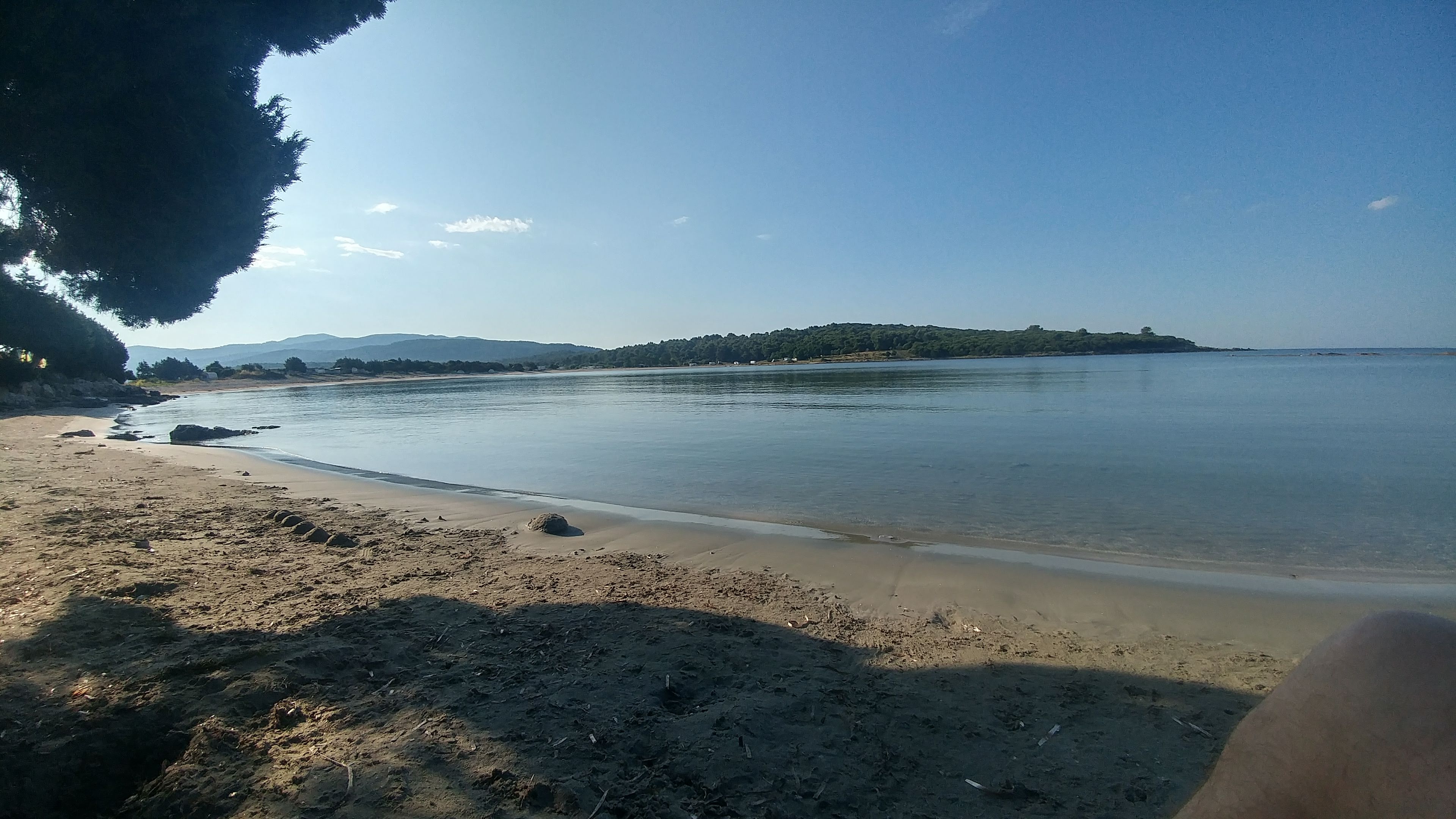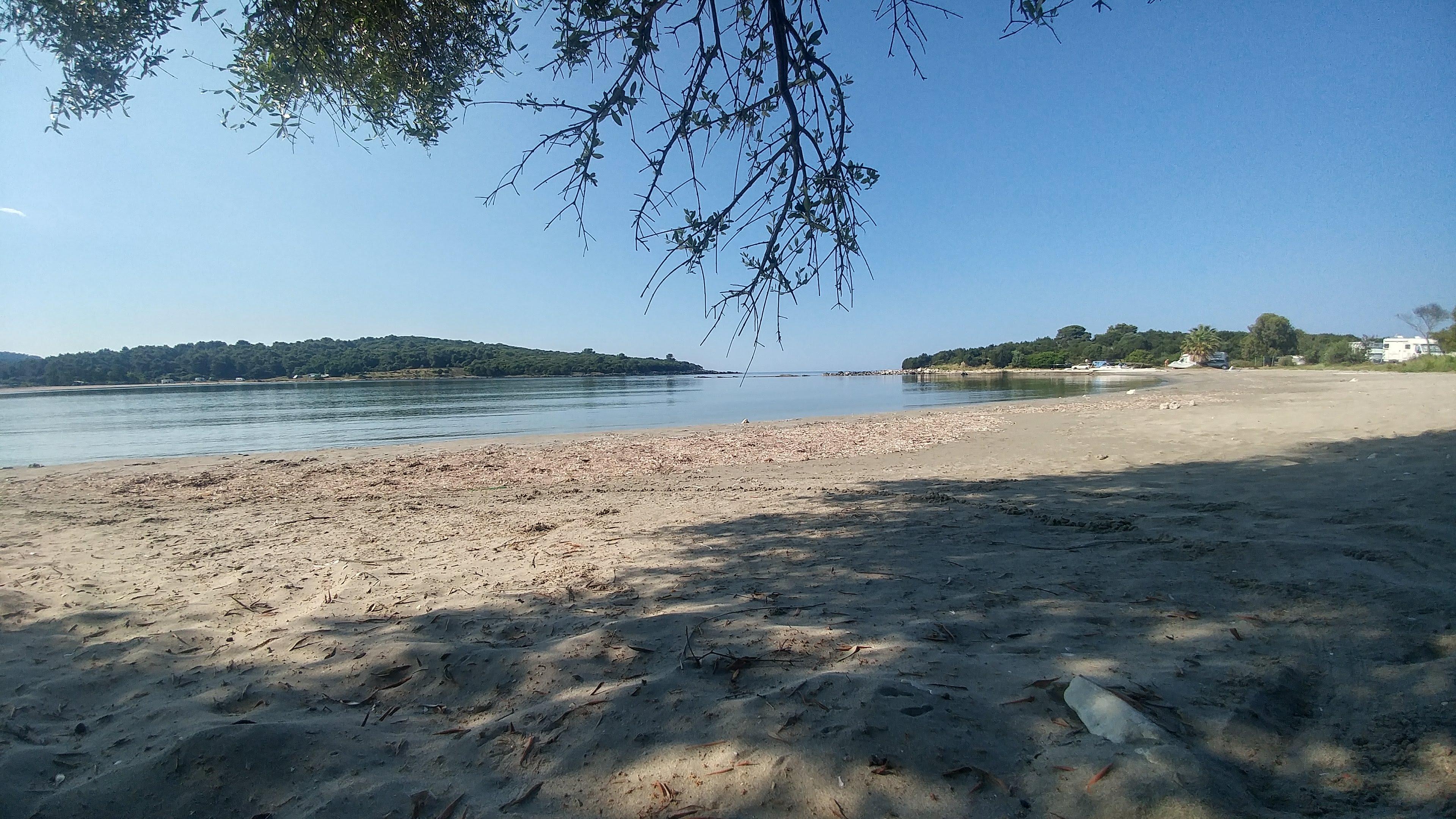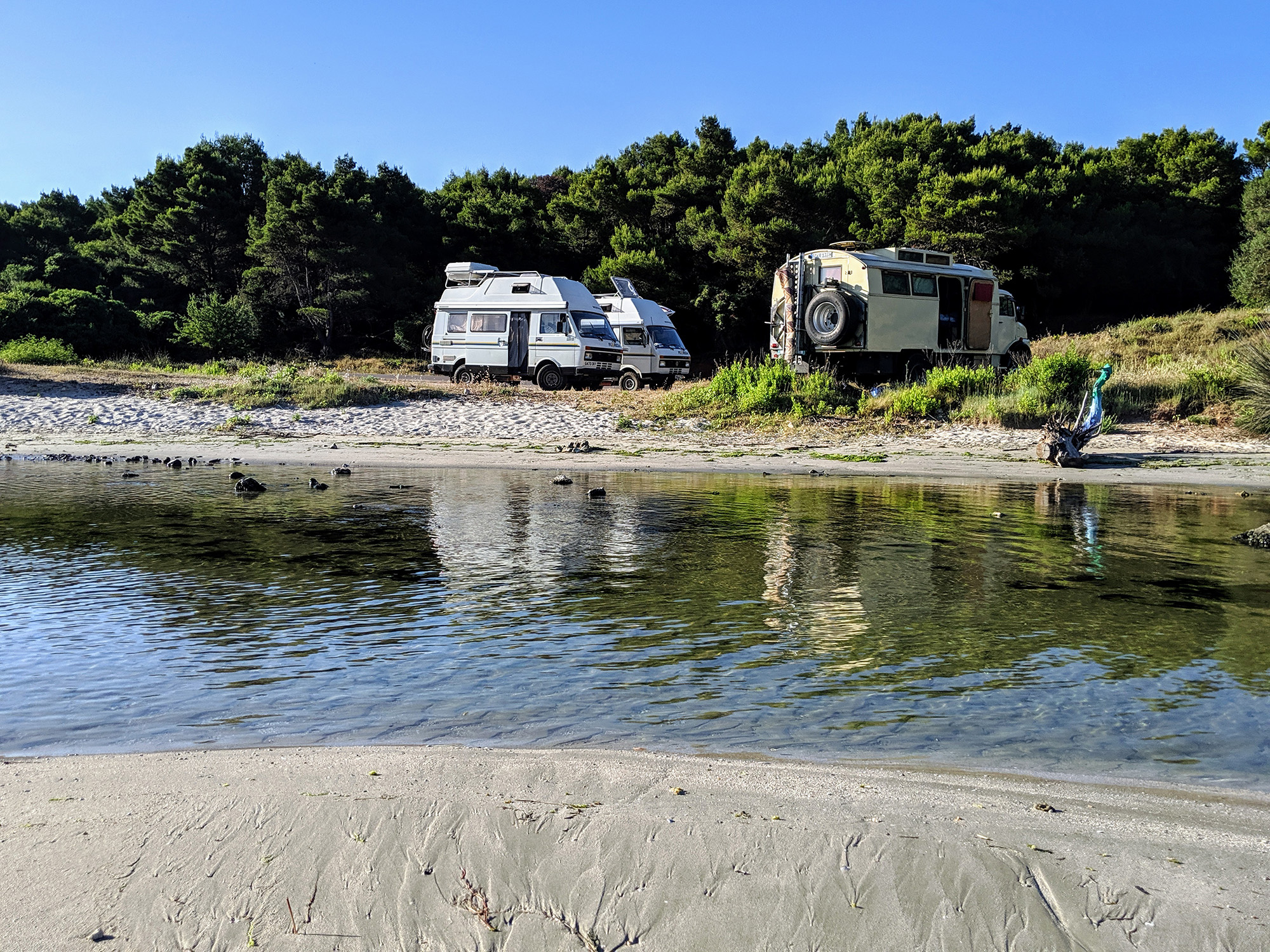 Stay tuned for part 4 🙂