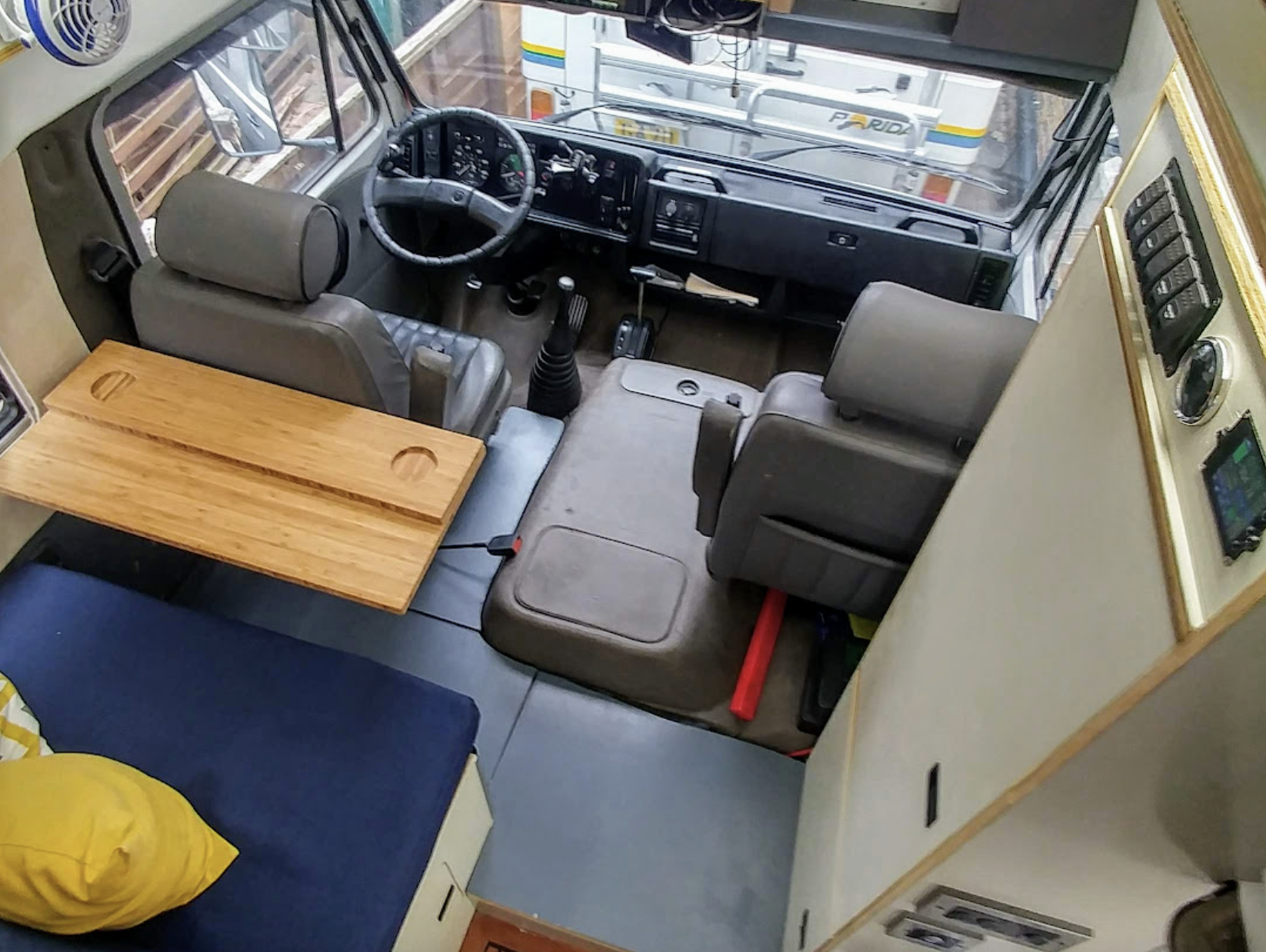 Converting a van into a camper van yourself is a great way to save money and get the perfect vehicle for your needs. There are of course different levels and stages of a camper conversion, and how intricate and involved you make it is completely down to you, but there are some essentials to make a camper van conversion bearable for use.
---
Read my how-to guide on planning a camper conversion here.
---
Insulation in a campervan
For example, as a minimum you'll need some form of insulation, otherwise you're literally sleeping in a metal box, and guess what – you'll get a) cold and b) condensation. So whatever you fancy ending up with in terms of interior conveniences and facilities, consider insulation and lining the van walls, floor and ceiling an essential.
Here's my guide to How to Batten Out a Camper Van.
Here's a timelapse video of me insulating Walt.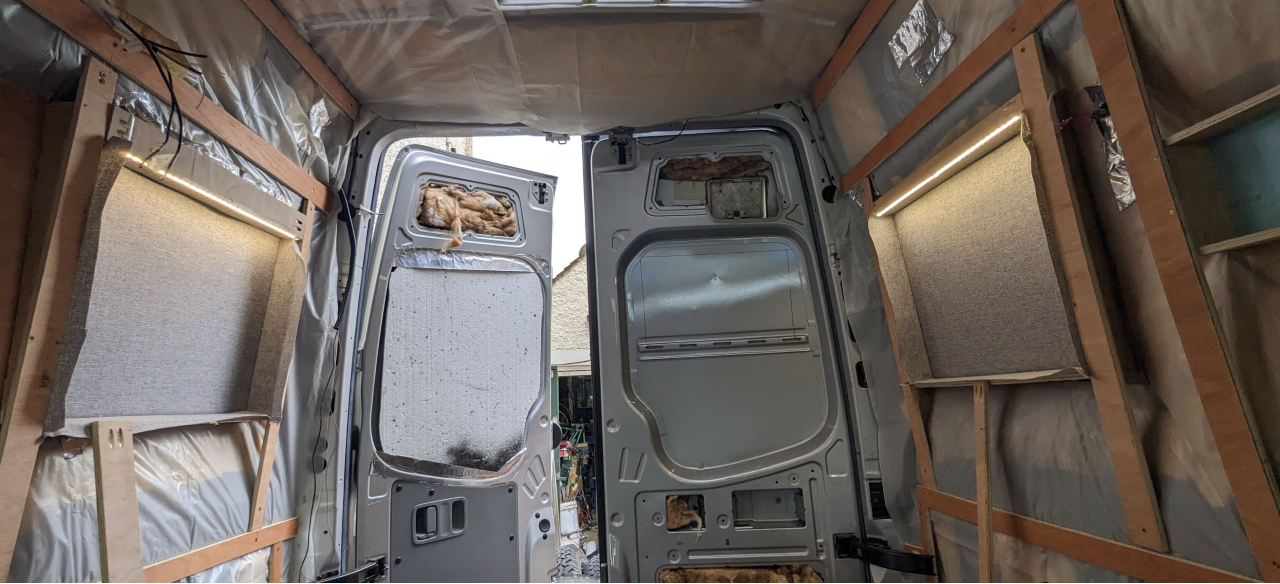 ---
Water in a campervan
Whatever level of luxury you're intending you'll certainly need a source of water even just for 1 night away, so consider a container that could in it's simplest form be used to pour water into a kettle to make a cup of tea. If you buy a gerry can it can be used inside a cupboard and connected to a pump in due course.
Here's a video of my water works installation on my VW LT 4×4 conversion.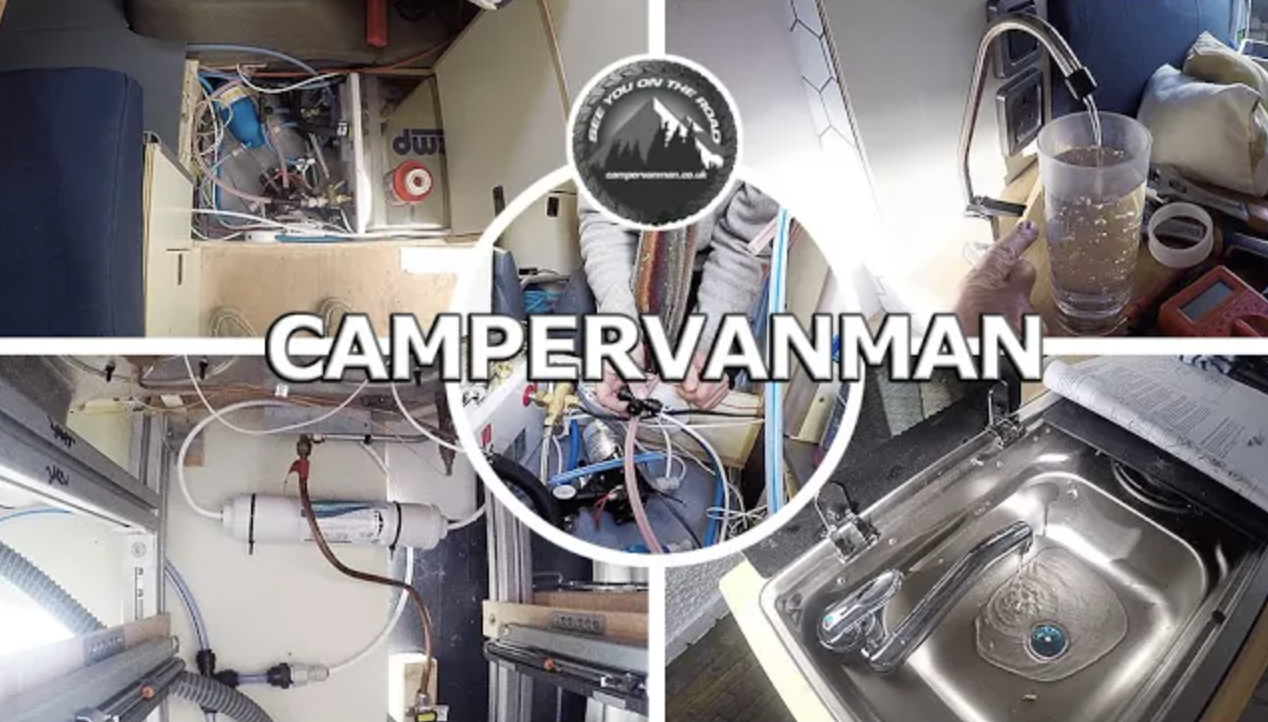 ---
Gas in a campervan
At a basic level it's very nice to have a cup of tea in the morning. If you've got water you know need a stove to boil it on. This can be a simple portable hob that can be taken outside when you are able to cook outdoors, or a double camper grill, or eventually a fixed 2, 3 or 4 burner hob.
Here's a video detailing the gas installation in Walt the 4×4 LT.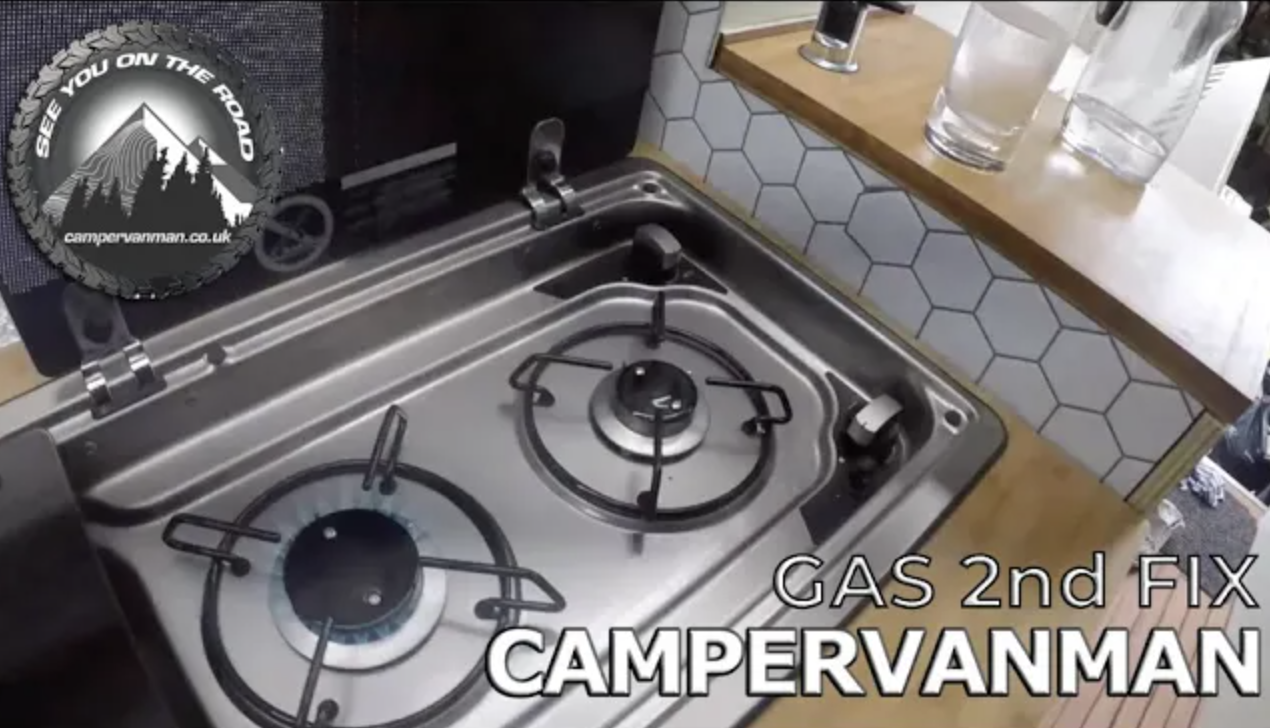 ---
Electrics in a camper van
OK so you may want to sleep and rise with the light and therefore may not even need additional power, but who hasn't got a phone to charge, so you at least need to consider an additional power source in the back there that doesn't drain your van's starter battery. As with water and gas you can scale up your electrical installation so consider what you buy at an early stage for fitting with what you aspire to end up with. A leisure battery that is charged via a dc to dc battery controller from your main battery is probably a minimum here, plus of course some USB sockets, and I'm guessing also probably some lighting (interior and exterior).
Watch my electrical system installation for Walt here.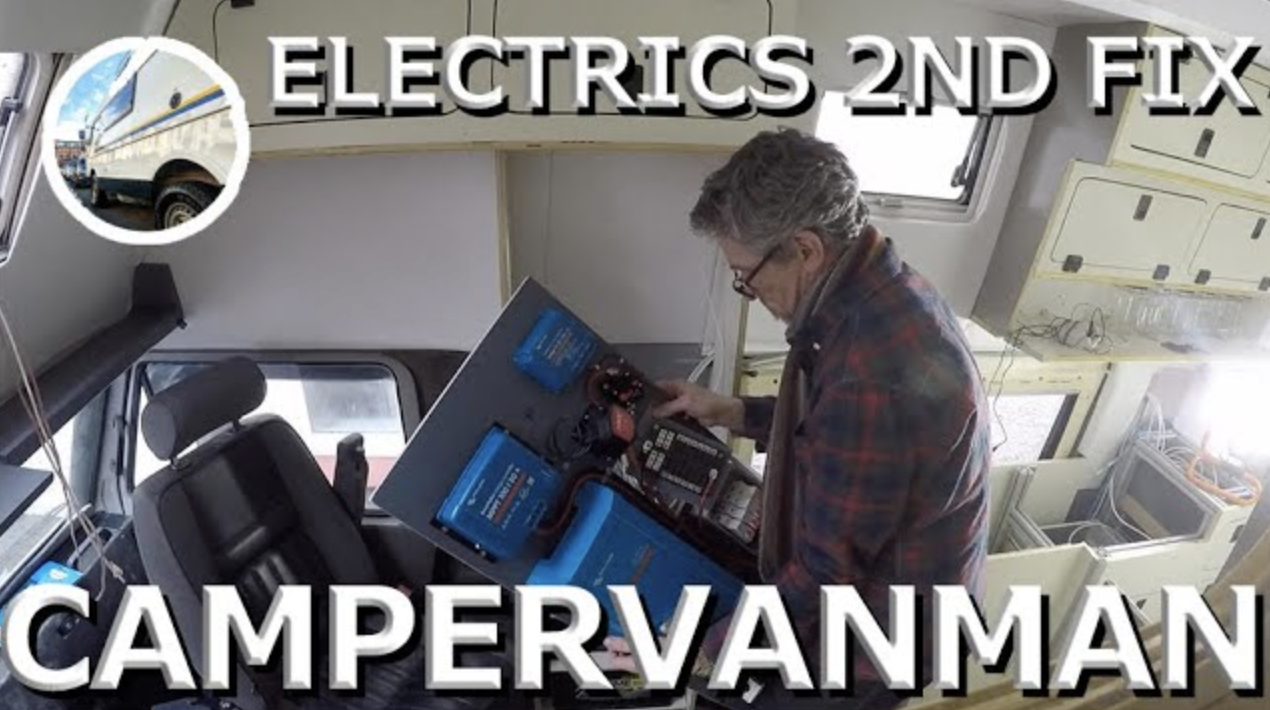 ---
Furniture
Then of course you probably don't just want to sleep on the floor! Time to build a raised bed maybe? Across the van, or length-ways? Now you'll want to start thinking about how this will fit in with your kitchen and other units. Do you want a shower room in the long run, etc? This could nbe the time to download Sketchup and start dreaming and planning a little more…
---
Steps to Convert a Van Into a Camper Van
Try and be organised. Planning can save you time and money down the line. (Want to know how much this is all going to cost you?! Read my guide here) Everything is so expensive these days, but it's also the case that there's a lot of decent second hand or unused parts changing hands at decent prices on ebay or Marketplace these days.
Here's a video of how I went about planning the interior of Walt the 4×4 LT.
Here are the steps involved in the process:
Choose the right van. The first step is to choose the right van for your conversion. Consider the size of the van, the features you need, and your budget. Some popular vans for camper conversions include the Mercedes-Benz Sprinter, the Ford Transit, and the Fiat Ducato/Peugeot Boxer.
Remove the interior. Once you've chosen your van, it's time to remove the interior. Assuming you've bought a 2nd hand van this includes any racking/shelving, the floor, the bulkhead if you want walk-through access and anything else that's not needed (watch how I did this in the first video in my current build series here).
Install sound deadening & insulation. Insulation is important for keeping your van warm in the winter and cool in the summer. You can use a variety of materials for insulation, such as foam board, fibreglass insulation, sheep's wool or recycled plastic.
Batten out the van and install a subfloor. A subfloor will provide a sturdy foundation for your furniture and other items. You can use plywood, OSB, or another type of sheet material for the subfloor.
Install furniture and fixtures. This is where you get to decide how you want to layout your camper van. You'll need to install a bed, a table, a kitchenette, and any other furniture or fixtures you need.
Install electrical and plumbing systems. If you plan on using electrical appliances or running water in your camper van, you'll need to install an electrical and plumbing system. This can be a complex process, so it's important to do your research or hire a professional.
Add finishing touches. Once the essential features are in place, you can add finishing touches to your camper van, such as curtains, rugs, and artwork.
Converting a van into a camper van can be a daunting task, but it's also a rewarding one. With careful planning and execution, you can create the perfect camper van for your needs and budget.
Here are some additional tips for converting a van into a camper van:
Get organised. Before you start, take some time to organise your thoughts and plans. This will help you stay on track and avoid making costly mistakes.
Do your research. There are a lot of resources available to help you with your van conversion. Read books, articles, and watch videos to learn as much as you can.
Get help from experts. If you're not comfortable doing some of the work yourself, don't be afraid to ask for help from experts. There are many companies that specialise in van conversions.
Don't be afraid to experiment. There's no right or wrong way to convert a van into a camper van. The best way to find out what works for you is to experiment.
Converting a van into a camper van can be a lot of work, but it's also a lot of fun. With careful planning and execution, you can create the perfect camper van for your needs and budget.
---
Interested in following along with my build series for inspiration? Start here: https://www.youtube.com/@CampervanMan and follow the whole playlist series.