Greece & the Adriatic coast 2019 part 5 – Albania & the coast to Montenegro
*Click here for parts 1, 2, 3 & 4. Read on or click straight down to this episodes video here.
Archie and I returned to Preveza 2 days later. We drove straight back to Valanidorrachi for a last dinner and a last night parked up on the beach. In the morning we said our farewells and headed off towards the Albanian border.
It was an interesting drive back up passed bustling Igoumenitsa and on into more and more barren hills before winding up through a small border crossing where we were sold insurance as we waited to have our passports checked.
The roads north from the border were good but progressively more winding as they clung back to the coastline. Eventually we approached one final bay before the road snakes up and over into the Albanian interior.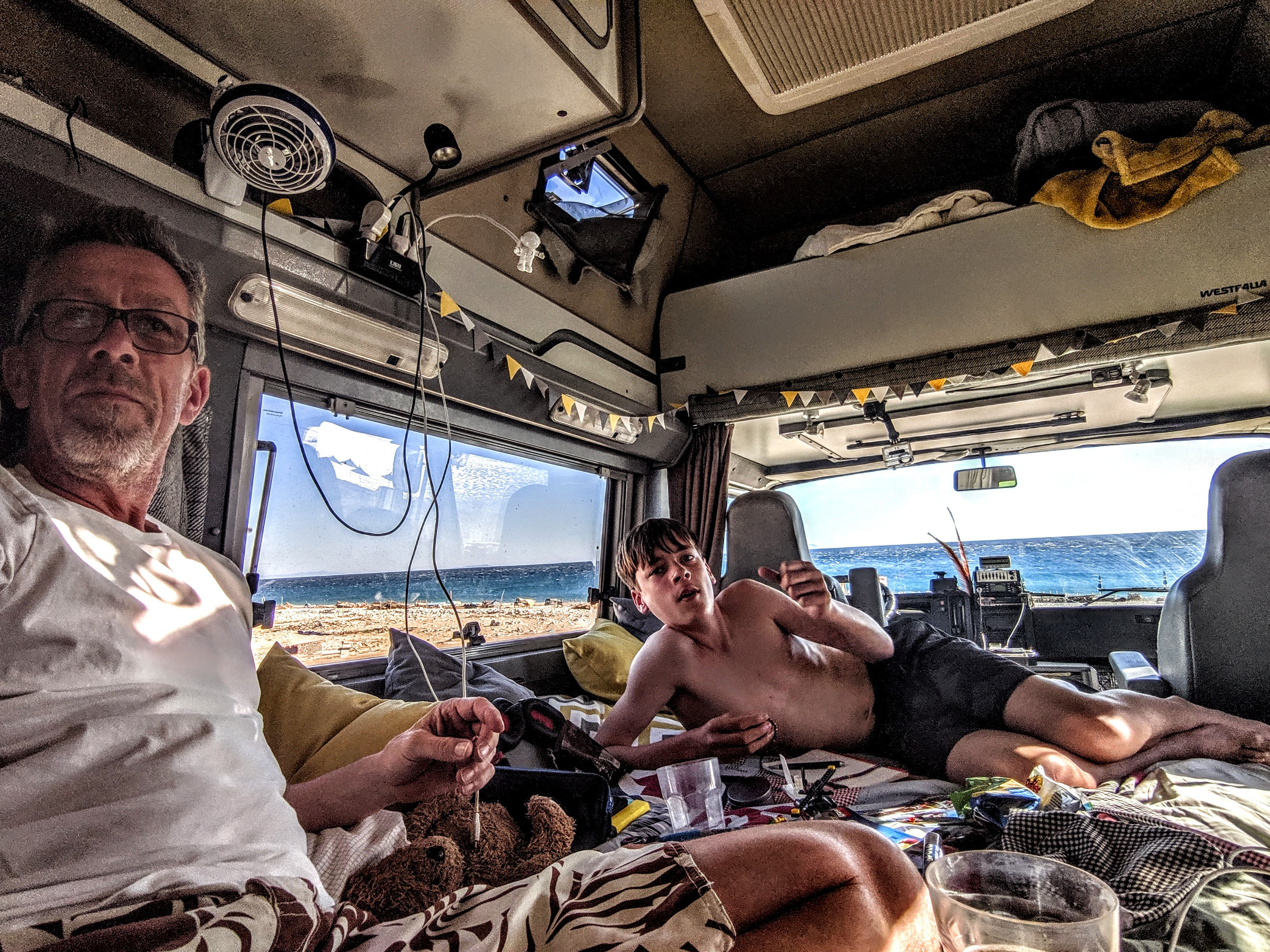 Dhermi beach was gearing up for business. We pulled up on the beach at the most northern end where a huge new development was being hurriedly completed.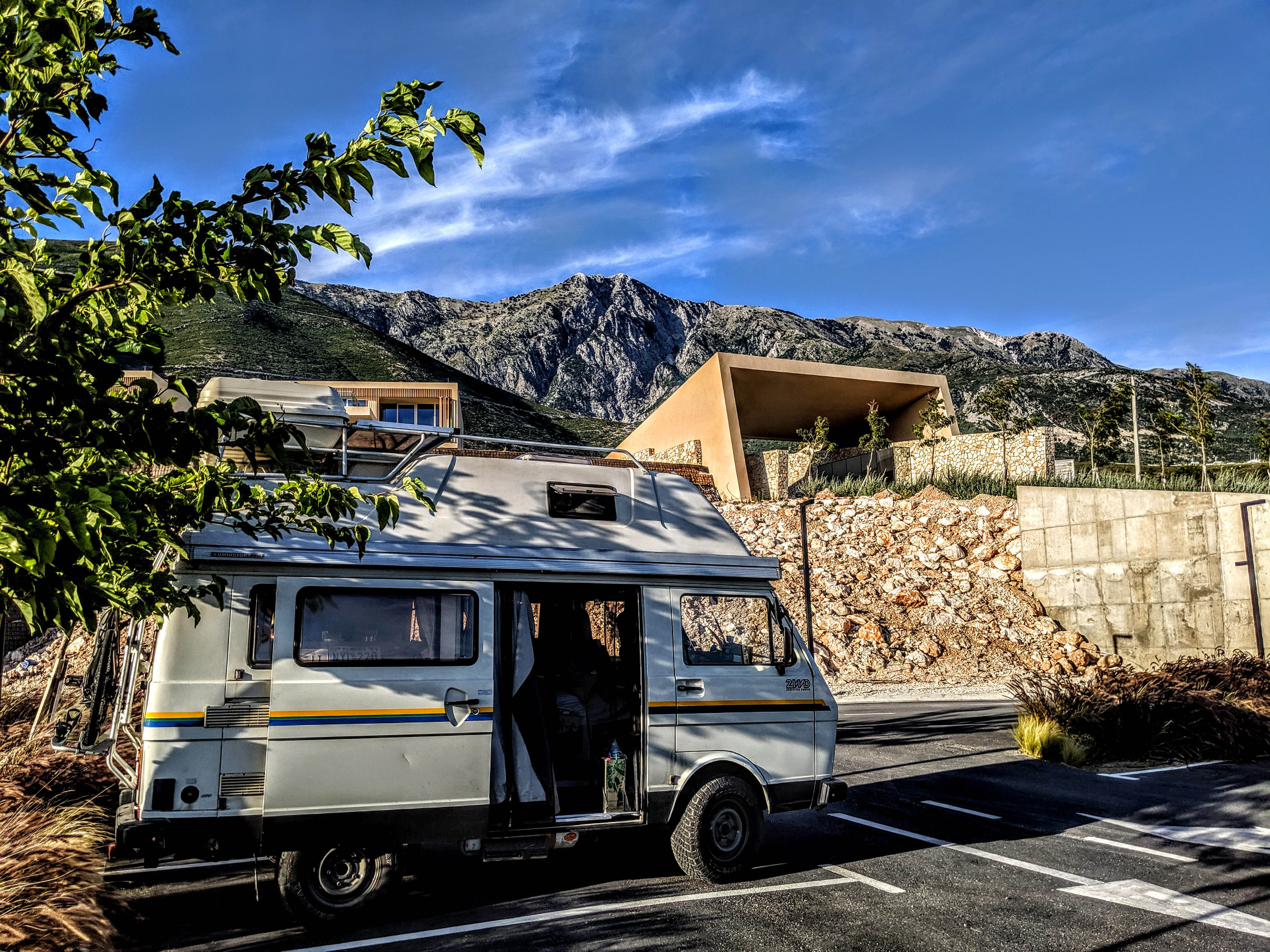 It was really winding so we moved into a slightly more sheltered, gated, paid hard-standing parking spot and settled in for the night, the towering mountains and the switchback curves of the Llogara Pass looming over us.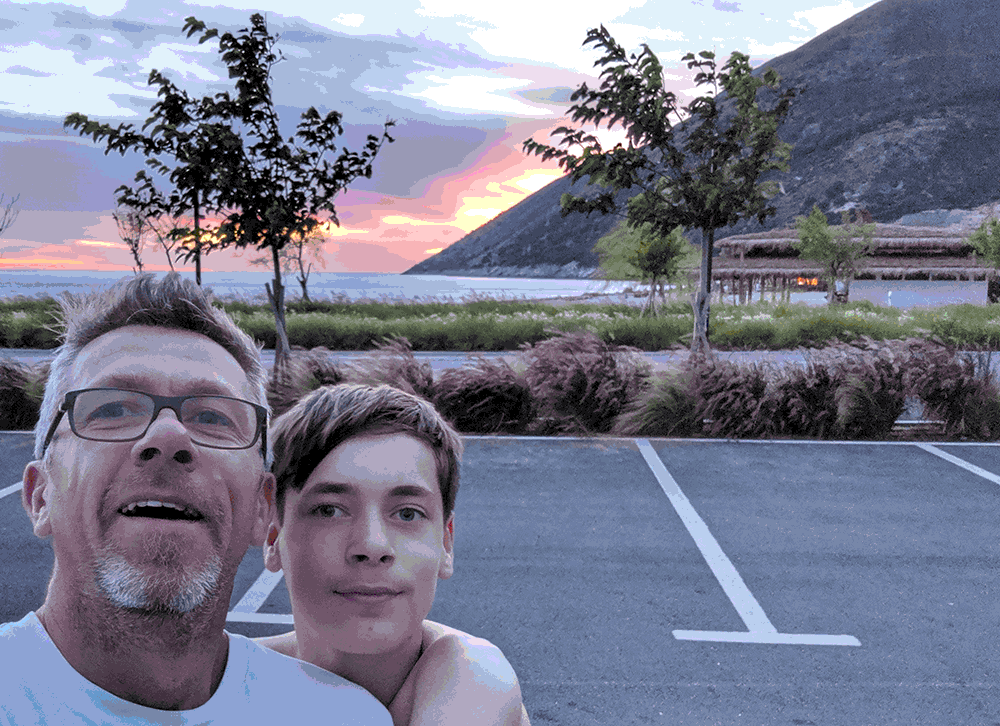 After a good sleep first thing the next morning I was back up the wheel to drive us straight up the pass. It was solid steep climbing in 2nd gear for about the first 20 minutes of the day. It was an absolutely beautiful start to the day and the views just got better and better. At the top we had the most stunning outlook back down south along the roads we had driven for most of the day yesterday.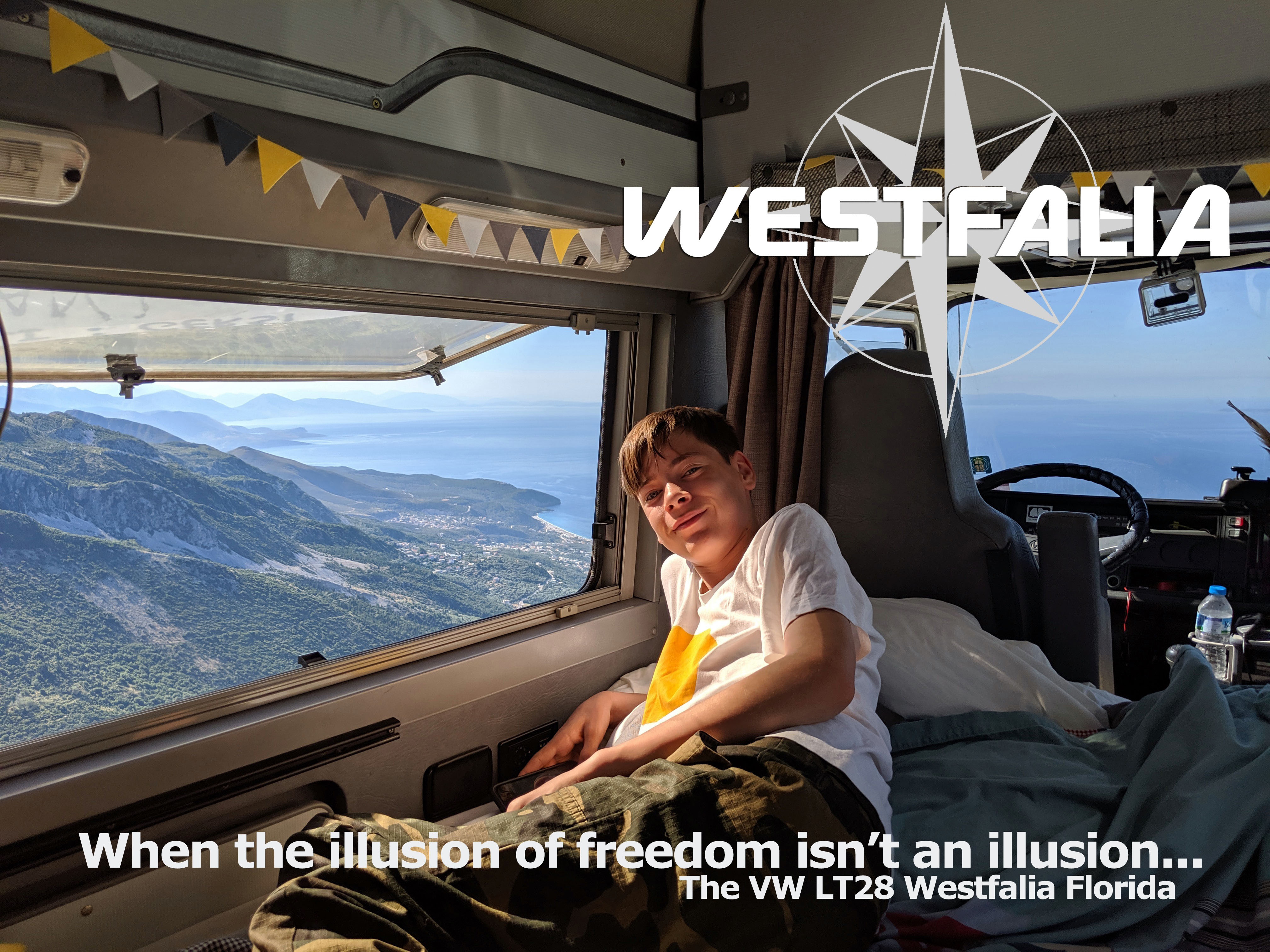 We plunged on down the other side of the pass, the scenery vastly different and much more alpine. We eventually left Albania crossing over another little border and again having to buy insurance.
Montenegro was very smart compared to Albania but with many geographic similarities, particularly the winding coastal road and busying holiday resorts. We drove on to our destination just beyond the pretty resort of Budva. One last swim and bed.