New Hymer BASF Monocoque Camper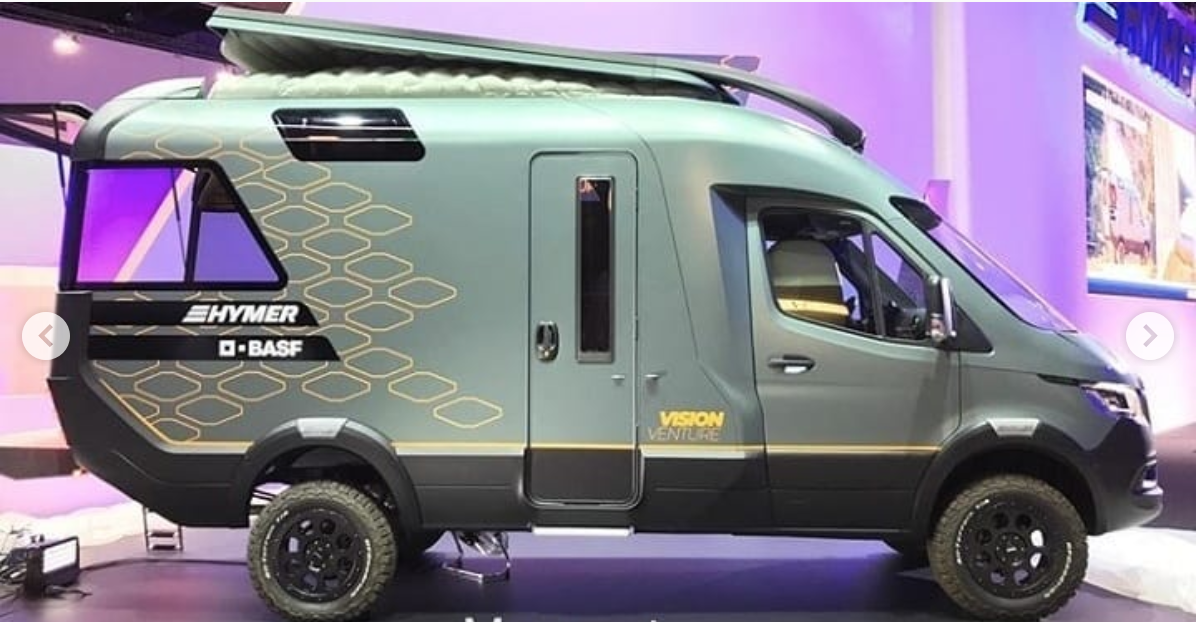 There's a new kid on the block. And he's quite a looker. But not only that he's actually quite capable and is thoroughly modern.
At the 2019 'Caravan Salon' Dusseldorf show Hymer have just unveiled it's new monocoque chassis off-road panoramic camper van. It's a stunning bit of design work that ticks an awful lot of boxes for the more independent campervan owner.
Teaming up with BASF who have built the monocoque rear cabin Hymer have clearly employed a new young designer to shift the perception of the Hymer brand more towards the younger more discerning audience, with a cool colour scheme and zeitgeist/dans le vent off-road styling.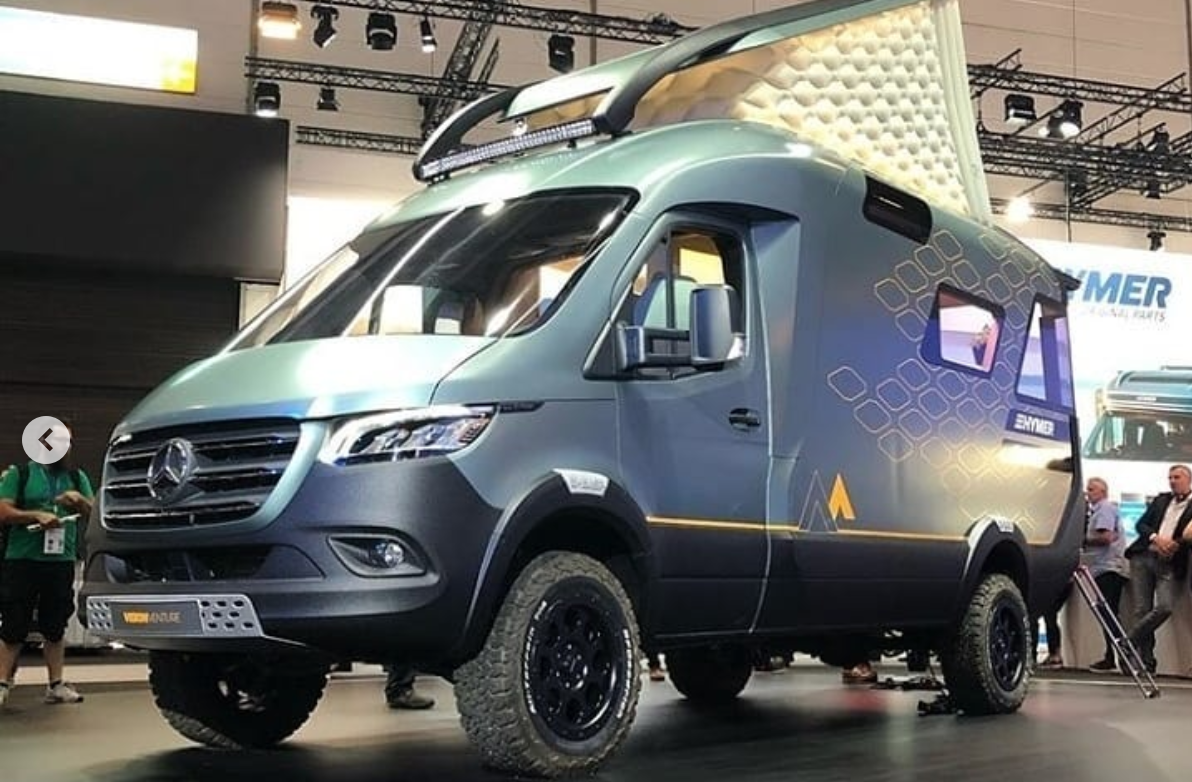 But it's not just the looks that are a win – the form factor is spot on right now. It's a compact vehicle both in length and width. Barely wider than the boringly typical Fiat Ducato/Peugeot Boxer panel van platform and short enough to park in a regular parking space, Hymer have clearly done some thinking and thankfully asked the right people about what they desire in a camper.
The interior is as gorgeous as the exterior is radical. Soft lighting, different textures and textiles, and a colour scheme that will offend no one, this really is the best of all worlds.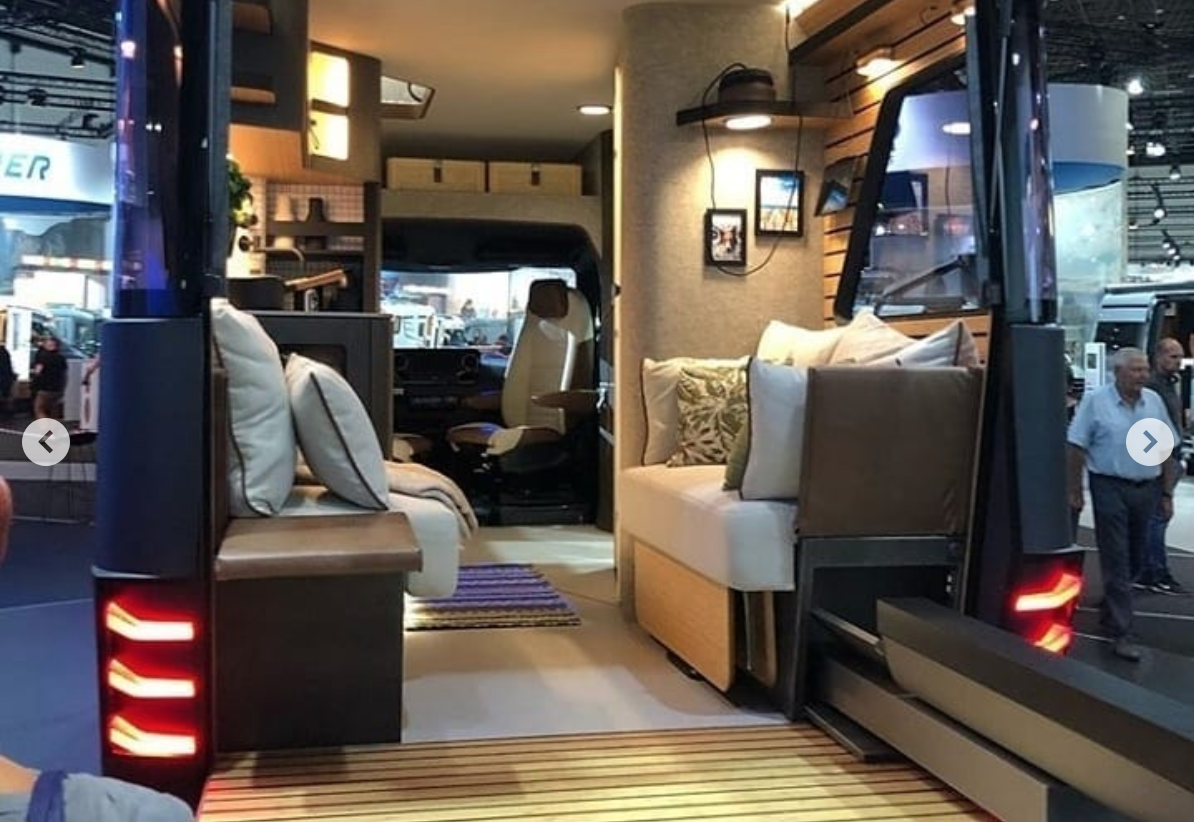 And then there's the pop top. Keeping the roof line usefully low the full length of the roof pops up creating an enormous double bedroom. And just look at the way the staircase – yes, staircase – is integrated into the interior. Fantastic.
But the piece de resistence has to be that rear lounge. With large windows on 3 sides just imagine being parked up on a remote beach, in mountains or a desert and having that all round you as sit and lounge. It even opens out into a rear terrace platform with a very clever slide-out barbecue kitchen. Ace.
Check out this VR demo video. Personally I can't wait to see this go into production. One thing I can wait for though will be the price tag! However quality is worth paying for, and Hymer have it in spades.