The MAN TGE as a Self-Build Platform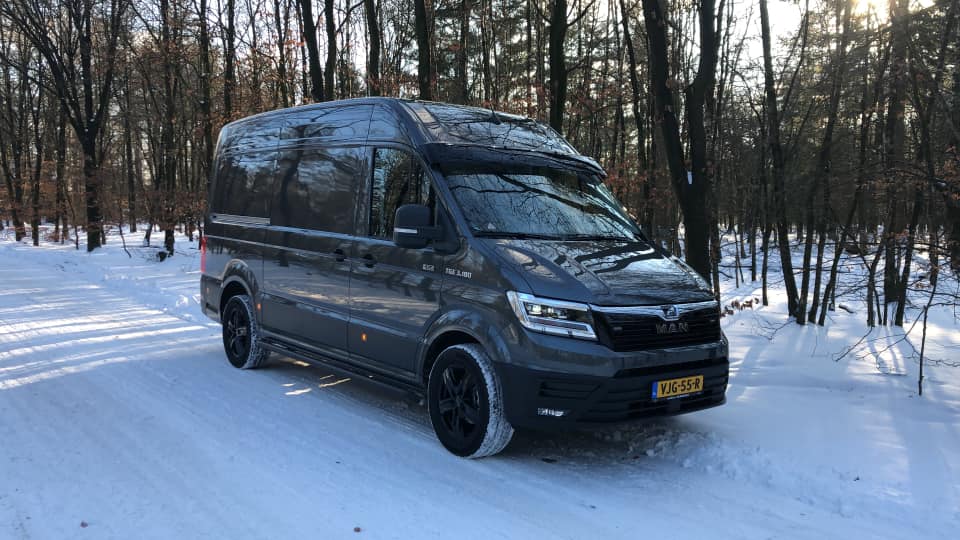 There's a new contender in town. And it's from a good heritage and comes with an honest (read cheap) price tag.
For the last 10 years or so (I have been writing about fixed rear bed campers for that long!) the Fiat Ducato platform has been the typical choice for conversion companies offering a blend of comfort, size, speed, reliability and servicing/parts needs. It was alogical choice as it allowed width ways sleeping, the standard high top was tall enough to stand up in, and the sliding door allowed a full height view of the world from your dinette. But the driving experience left one without… well, without the experience! I know – I owned one.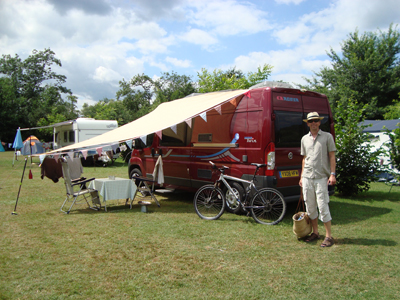 For 18 months Lucy and I owned the fantastic Adria Twin in a gorgeous red wine livery (a deliberate play on words there!) and used it to tour France on several occasions. It had cab aircon and delivered an increasing pregnant girlfriend in speed and style without issue. But do I remember driving it? No. And yet I remember almost every trip I have done in all my other campers (OK so they are all old classics and there were potentially other reasons for my incessant attention to them!)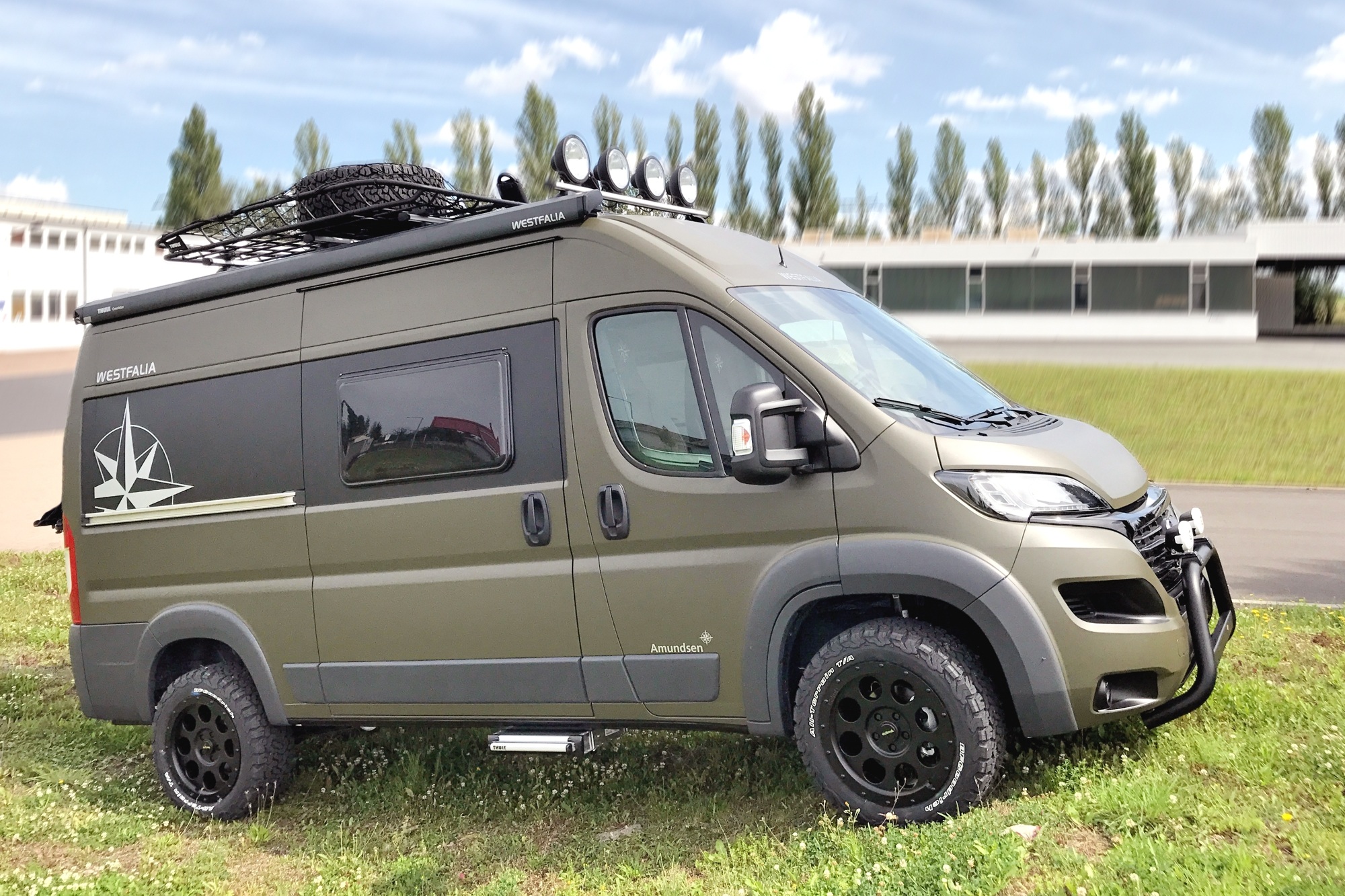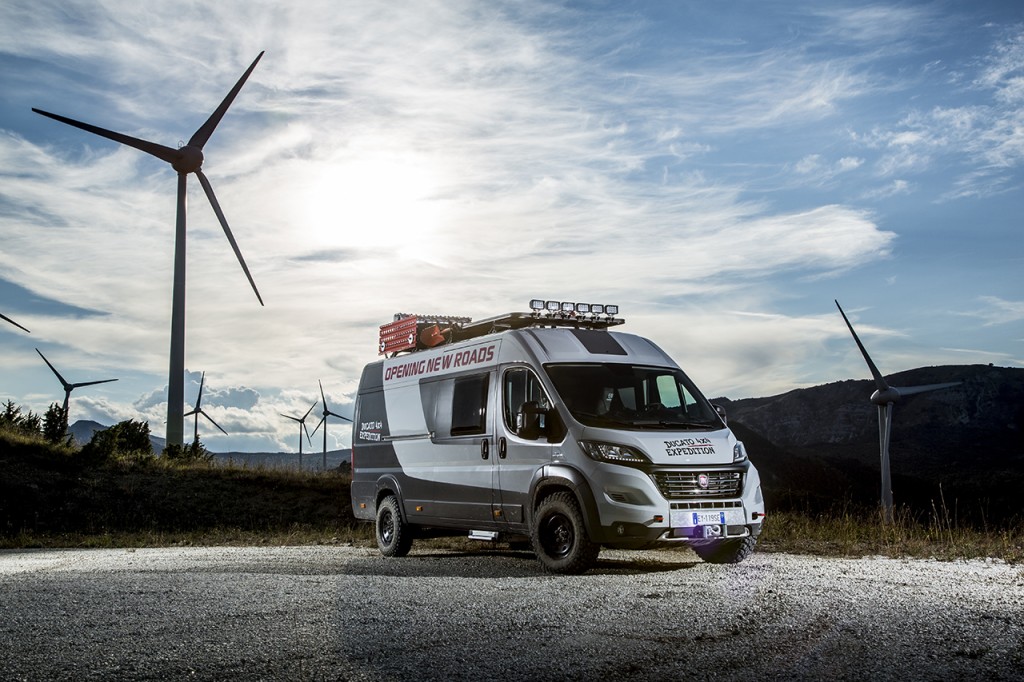 Other platforms were of course available. The Mercedes Sprinter and VW LT 2 have both been around since 1996, but with a considerably narrower body they often lead to long wheel base conversions to allow the bed to run front to back. Then of course there's the VW T5 & T6, but as you all know these are crampers, not campers.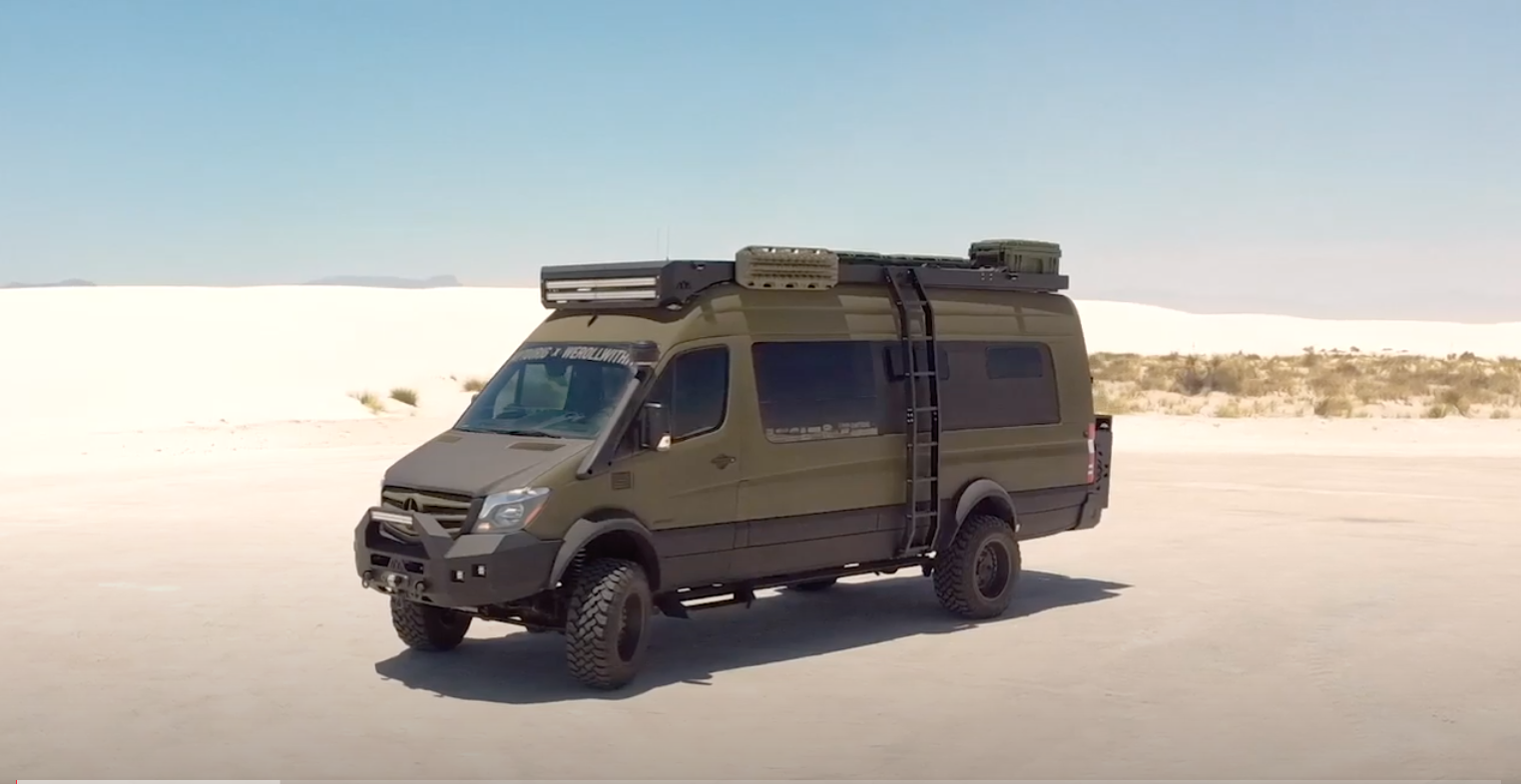 So it's not really been until the VW Crafter and now it's stable mate the MAN TGE that we've had a really good choice. So what are the pros and cons of the MAN vs the rest?
The TGE MAN vs the rest
The biggest pro for the MAN has to be the cost. Starting at £27k this is cheaper by a long shot than the Crafter which starts at £33,752.00 Then there's the servicing, parts & reliability issue. MAN obviously has a great legacy in the truck world, and we're talking global, and trucks of any caliber. From 7t flatbeds to the massive and legendary MAN KAT. This speaks volume for anyone planning a serious trip. Considering parts availability and servicing options is an important part of planning any major overland journey.
VW & Mercedes also of course have heritage and are world renown but their service division is far less extensive than MAN. Another nice-to-know fact is that as MAN is a commercial operator they provide a 24 hour a day, 7 day a week servicing offering which is certainly peace of mind when your expedition is not tied to the working week!
MAN TGE Camper Platform Options
Then there's the options. The trend these days is more and more for end-of-the-world zombie-apocalypse surviving vehicles, and Fiat really don't have a history here. Sure Westflaia have created the Amundsen option on the Ducato platform but it's both hard to get hold of and doesn't do much to increase the really poor ground clearance of this platform.
The Mercedes Sprinter may indeed have a bit of headroom here – their 4×4 platforms go back years and they too have the benefit of extended commercial and 4×4 in their Zetros & Actros ranges and beyond (Unimog included) – but here too these are harder to get hold of (particularly the much desirable Vario). Plus Sprinters are either front wheel drive or four wheel drive whereas there's the option of a rear wheel drive MAN TGE.
MAN TGE Downsides
OK so every platform has its' faults. Sprinters and some early Crafters were notoriously unreliable, and it's true also that the discerning purchaser may notice some weak points influencing purchasing decisions, but even with these in mind I still believe the TGE is the best camper platform on the road.
The two major criticisms as I see it are as follows:
Thin steel. Any non-structural steel is very tinny. And by this I mean hard to weld. I have it on first hand knowledge from Will @ Wheeliams (who has had his fare share of these types of platforms in for wheel carriers, roofracks, etc.) that it's very easy to blow through sheet metal if you are carrying out any types of modification. Definitely something to bear in mind when you are mounting Unwin rails for your Rotopax!

Small running gear. Compared to more expensive vehicles on the same van chassis (and by this there really is only one currently, the new Iveco Daily 4×4) the axles and transfer case are small and less likely to be able to handle some of the worlds more taxing terrain. But as with everything you have to bear in mind the average use a vehicle like this is likely to get.
Summary
I'm about to start a commercial conversion on a brand new van, and it's a Mercedes Sprinter 4×4. I'm sure the legacy that this oh-so-popular base vehicle is creating will go on for ever but the cost of a new base vehicle makes second hand the main choice for self-builders.
If I was in the market to buy new today it would almost certainly be the MAN TGE. Despite the fact that there are as yet relatively few after market parts & modifications they will inevitably come.
But I, for one, don't mind the shortcomings as what I am looking for at my stage of life (I am 53) is an easy and comfortable vehicle that will get me from a to b in style and speed, and is reliable and relatively easy to work on. That with the reassurance of servicing and parts as far away as you can drive is a real lure, even if only a mental one for now…