Speccing The New Camper Conversion Interior
I sold Walt but almost immediately had to fill the void with another project. I wanted a MAN TGE but as prices had almost doubled in 3 years I had to re-align my sights. Instead I settled on an MWB RWD Mercedes Sprinter 316 CDi. In its' previous life it had been a mess van so was insulated and lined but this all had to be stripped out and refitted to my new growing specification.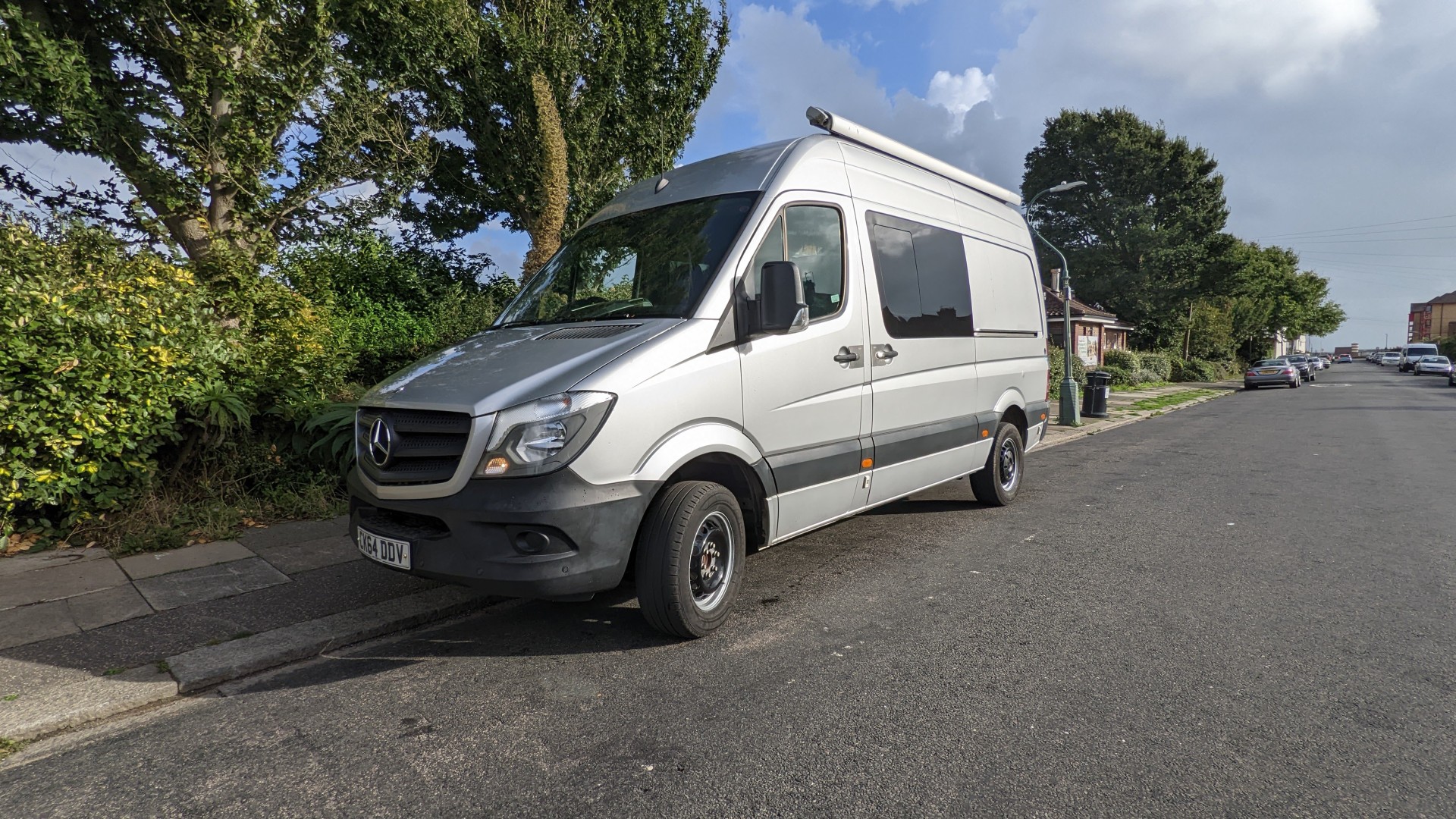 As it happens I think the interior will be very similar to the layout in Walt. I liked it and there's a reason that it's a popular layout in an MWB van. I want a front lounge with cab seat swivels. I wanted a front dinette with double belted seats with a shower room directly behind. I want the galley in the wonderful large, full-height sliding door. But this time I am trying to do something clever with the bed.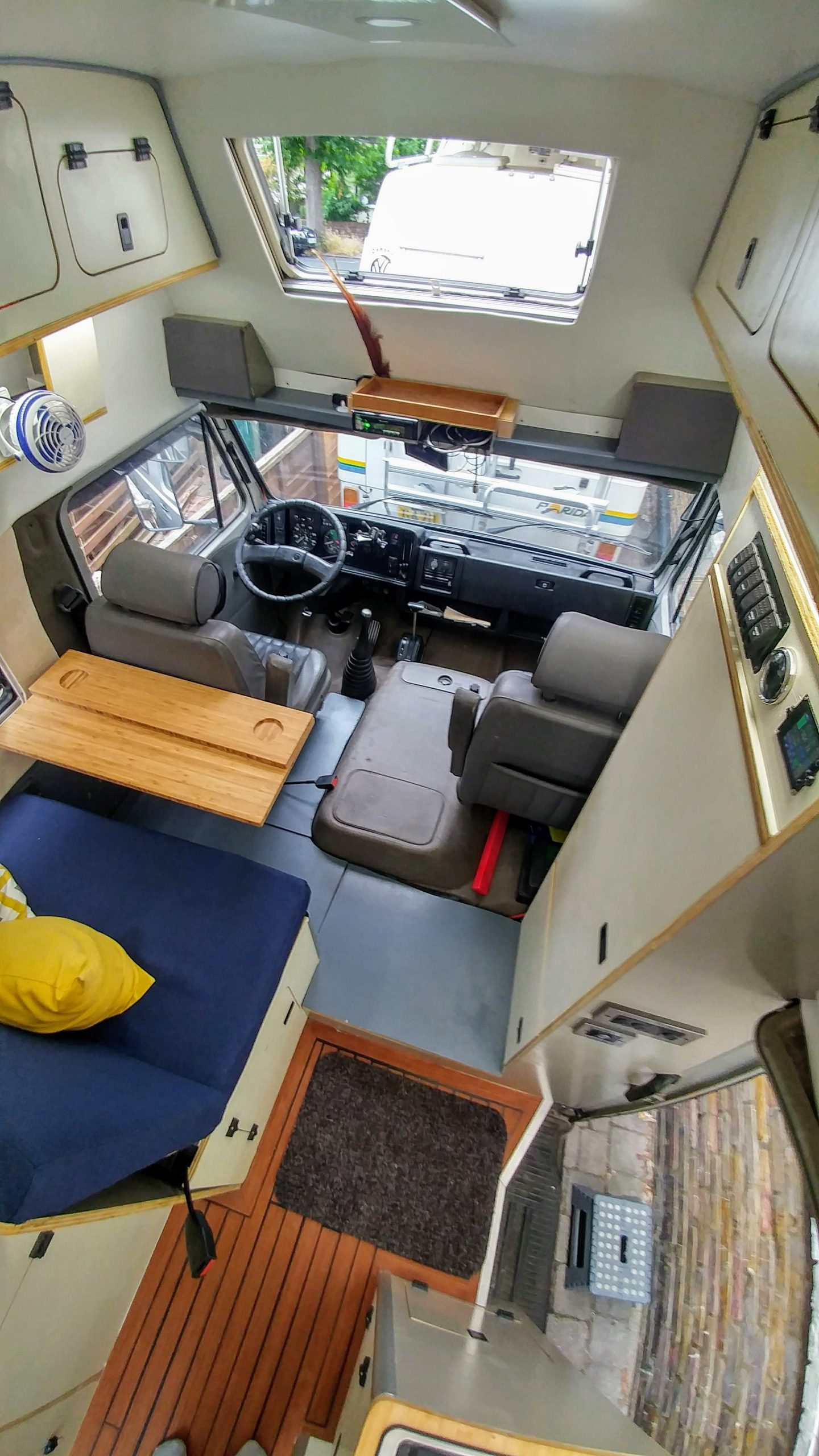 I may well regret this but I am trying to make do without side-pods. These are the common extensions seen in the slightly narrower Sprinter, Man TGE/Crafter vans to allow transverse sleeping. The reason that I want to make do without them is because I am only planning an occasional single transverse bed, and instead believe that I have found a way to have a length-ways double bed that still allows access to the shower room/loo and is full width for the rear 1 metre of the van.
But the spec list is what this post is all about. Just like with Walt I want to take my time to figure out some cool ideas – the best of what's out there currently – and really think through things that will be cool & fun when the van is in use.
So for example I'm planning on lining with 3 different materials. I'm going to try and re-use the faux dark grey leather ceiling lining and have an idea for adding map contours to it either in white or silver which will hopefully be an accurate copy of one of my favourite mountainous parts of the world – the Sierra Nevada in Spain. The walls will be a mix of Story Teller Overland/Urban Ark-inspired flock/tweed/hessian fabric lining and wipe clean cladding which mean recessed panels need to be squared off now while the timber batten-work is being created.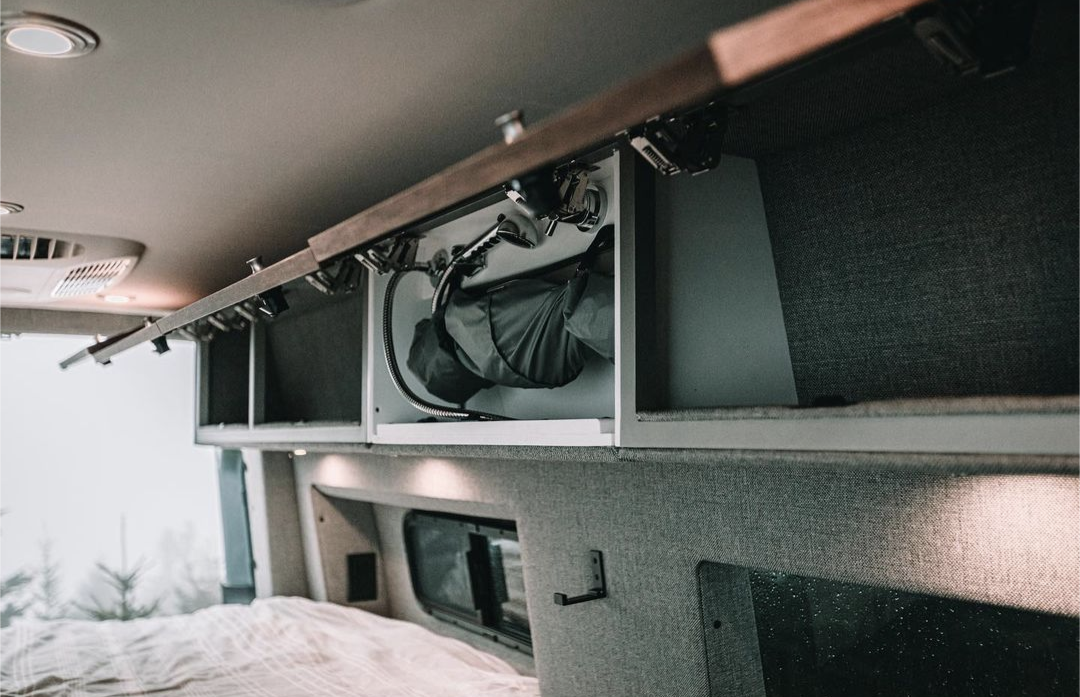 I've got a sliding window to deal with in the front dinette that, rather than being a problem presents opportunities to be clever with storage and lighting.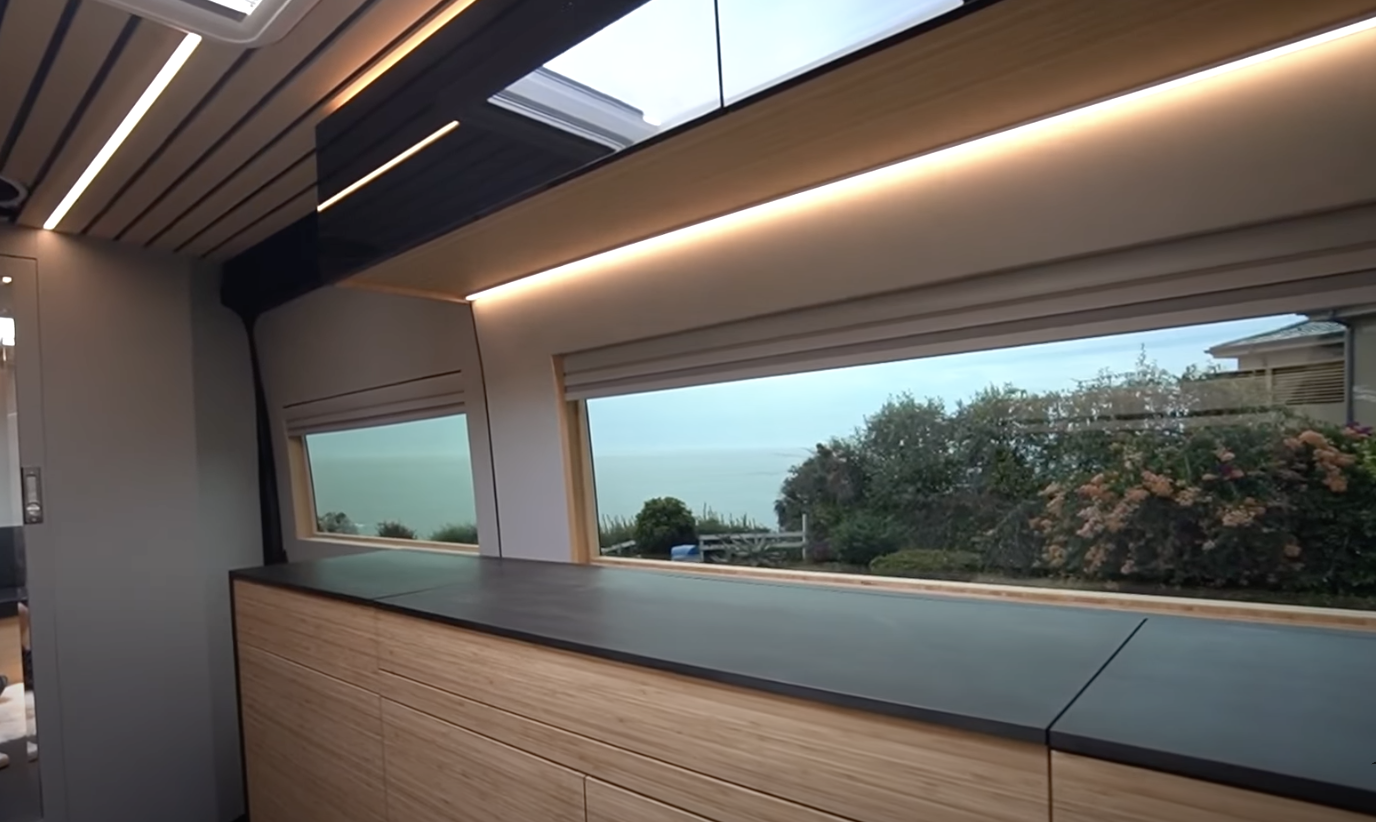 ---
My swatch board has progressed well: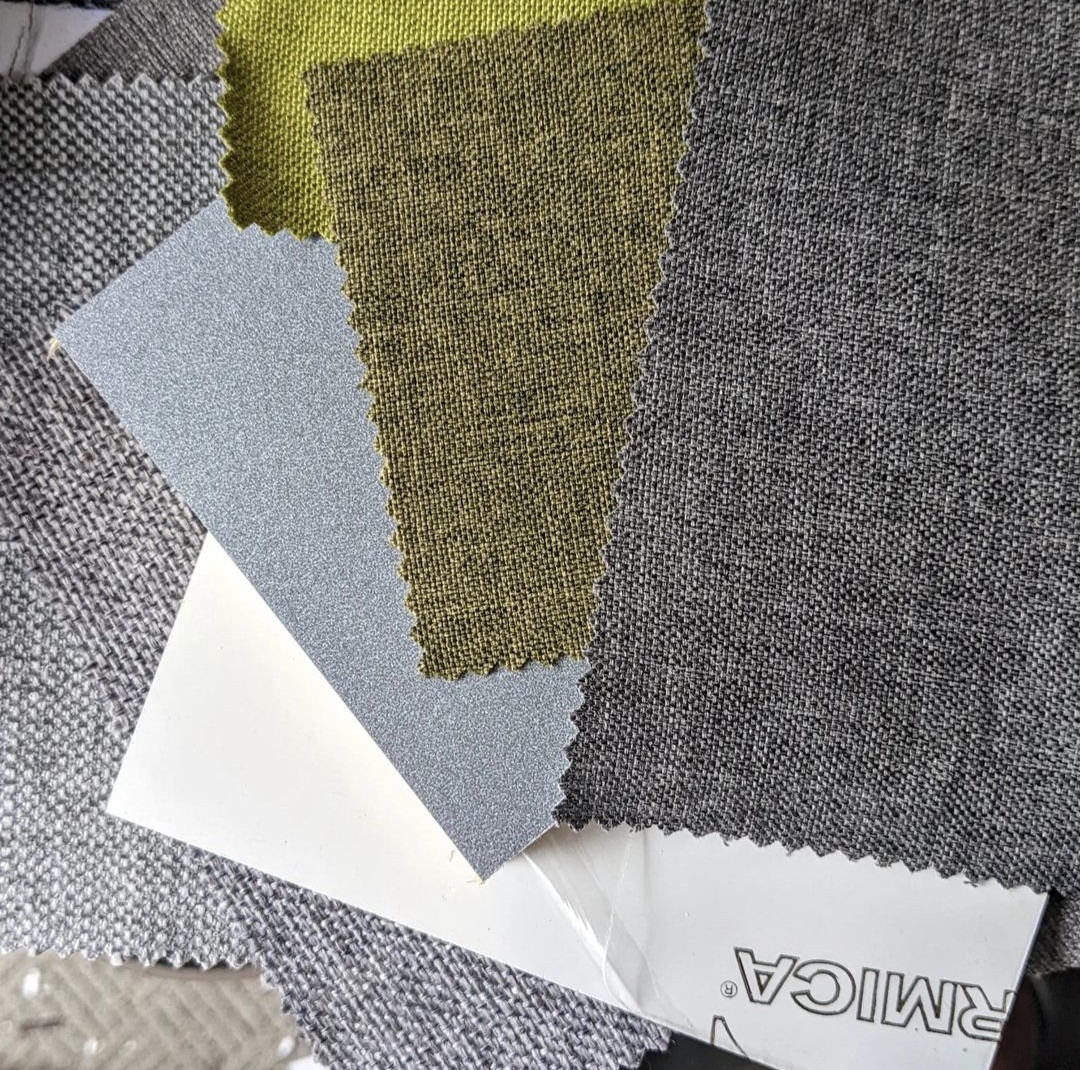 The lift kit is fitted and the AT tyres are on their way so I guess I'm getting a little more serious about this build.