Adria Twin Supreme SunRoof XL
Over on Adria's Instagram feed they have just released the first pictures of the new panoramic skylight in the Adria Twin Supreme. In addition to the existing forward facing opening skylight they have now introduced a massive insulated caravan skylight with integrated shade mesh and blind and it really is a thing of beauty.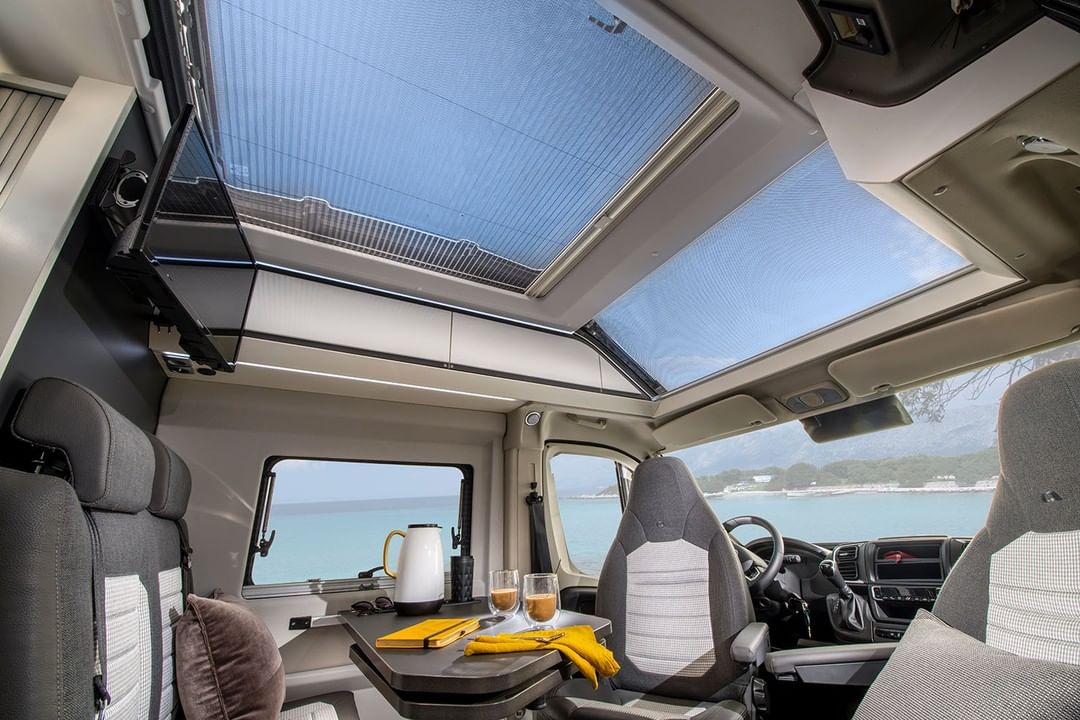 As campervan fans know it's a delight to be able to open up the roof lights when all the side window blinds are closed in the morning (or even the night before!) and many self builders know how hard this is to do, so for some it's an even greater temptation to save up for a factory built van!
More info here: https://www.adria-mobil.com/campervans