VW Crafter / MAN TGE Professional Camper Converters
The new independent VW panel van platform – the 2017+ Crafter/MAN TGE – now has several years of teething problems behind it and is becoming a credible and worthy competitor to the class-leading Fiat Ducato/Peugeot Boxer.
Although slightly narrower at the rear (1832 vs 1870mm) the lure of a more prestige brand, and simply a newer, more technologically advanced platform, has thrust this new contender into the spotlight.
Since day one the VW Crafter/ MAN TGE panel van has been loved by the self builder (albeit a wealthier one). Indeed it seemed for a while there that self-building a campervan interior had almost become de rigeur and as celebrities start to sell up and join their ranks more and more converters are looking away from the Italian Fiat and starting to look north to the German VW.
Also, refreshingly, most serious contenders now seem to be focused on the medium wheelbase variant. In terms of interior space this obviously presents challenges, but specifically for the UK market, having a vehicle that means you don't have to park in lorry parks because of its' length is definitely a big tick in the box!
Looking for an MAN or a VW Crafter Camper Conversion? Look no further!
Current MAN TGE Conversion Contenders
Norantz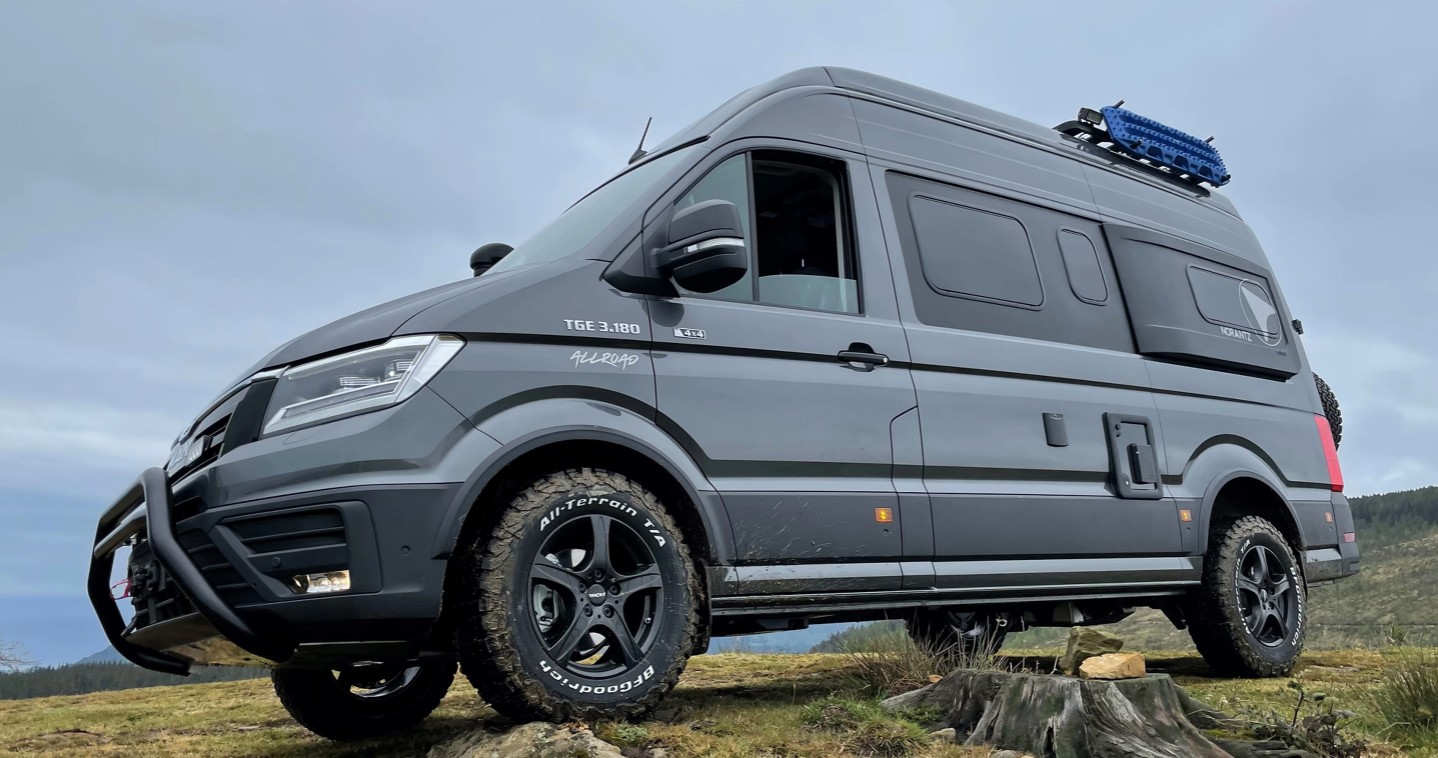 Many would call Norantz the original and the best when it comes to professional 2017+ VW Crafter/MAN TGE conversions, and it's easy to see why. A lot of thinking has gone into this great compact campervan.
Established in 2018 this Spanish company are a go-to for many for this platform and already have a good reputation here in the UK. With 4 different layouts, all on the MWB chassis it's well worth taking a look at what they can do over on their gallery.
More info here: norantz.com
---
Phantom
The Phantom seems to be the most touted MAN TGE/VW Crafter camper conversion right now, especially in German circles. And it's perhaps the most serious contender here (price-wise too!). Starting with the look of the thing, the patented full width front nerf bar really is something to see coming up behind you in your rear view mirror!
On the inside there's some class-leading design ideas here too. To get everything into the MWB and to create a greater feeling of space Phantom have moved the fridge into the rear area of the van under the bed and the bed is split into 2 sections to allow one half to be hoiked up out of the way while the other half stays in place for one person to continue to lounge in. This then also allows access to the fridge. However how one accesses the fridge with both beds are down remains to be seen! With both sides of the bed up and out of the way there's a huge boot.
But it doesn't stop there. The shower room has a vertical tambour door to allow the loo to be screened off when not in use, but once slid the other way it comes right around and across to the other side of the aisle in a channel on the floor and ceiling to create a 2/3rds width shower room which allows lots of space while still maintaining good privacy. The only downside of this is of course access through the van when the shower is in use but it's a very clever solution to a perennial problem (although not unique).
More info here: phantommobil.com
---
MegaMobil
Although currently featured only on the Fiat Ducato base on their website the MegaMobil Classic 600 was spotted and filmed at the Caravan Salon in Dusseldorf last August and so will inevitably appear in due course.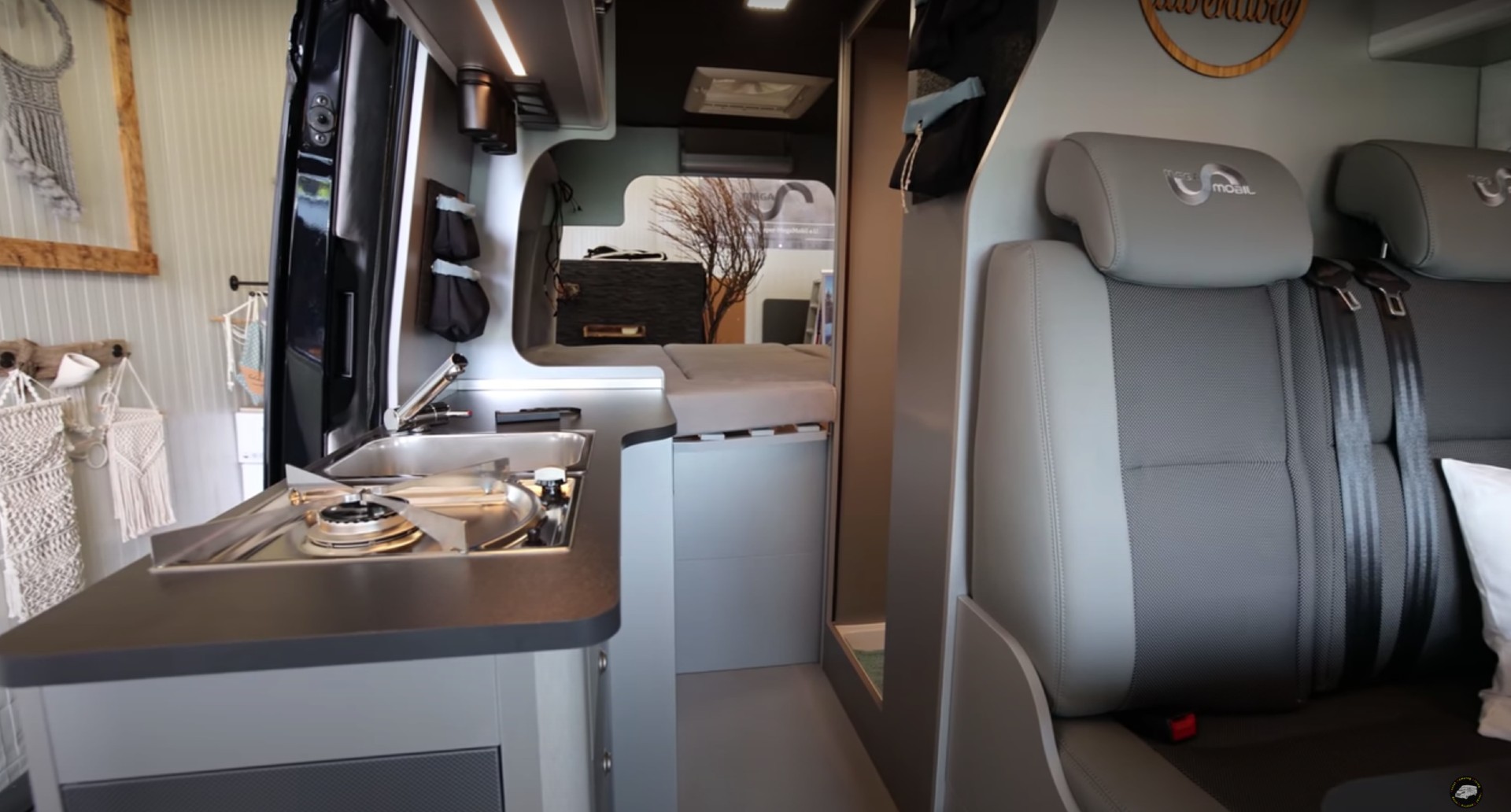 There's nothing outstandingly different here but the furniture finish looks really good and everything appears apportioned very well.
More info here: megamobil.si
---
Julia Campers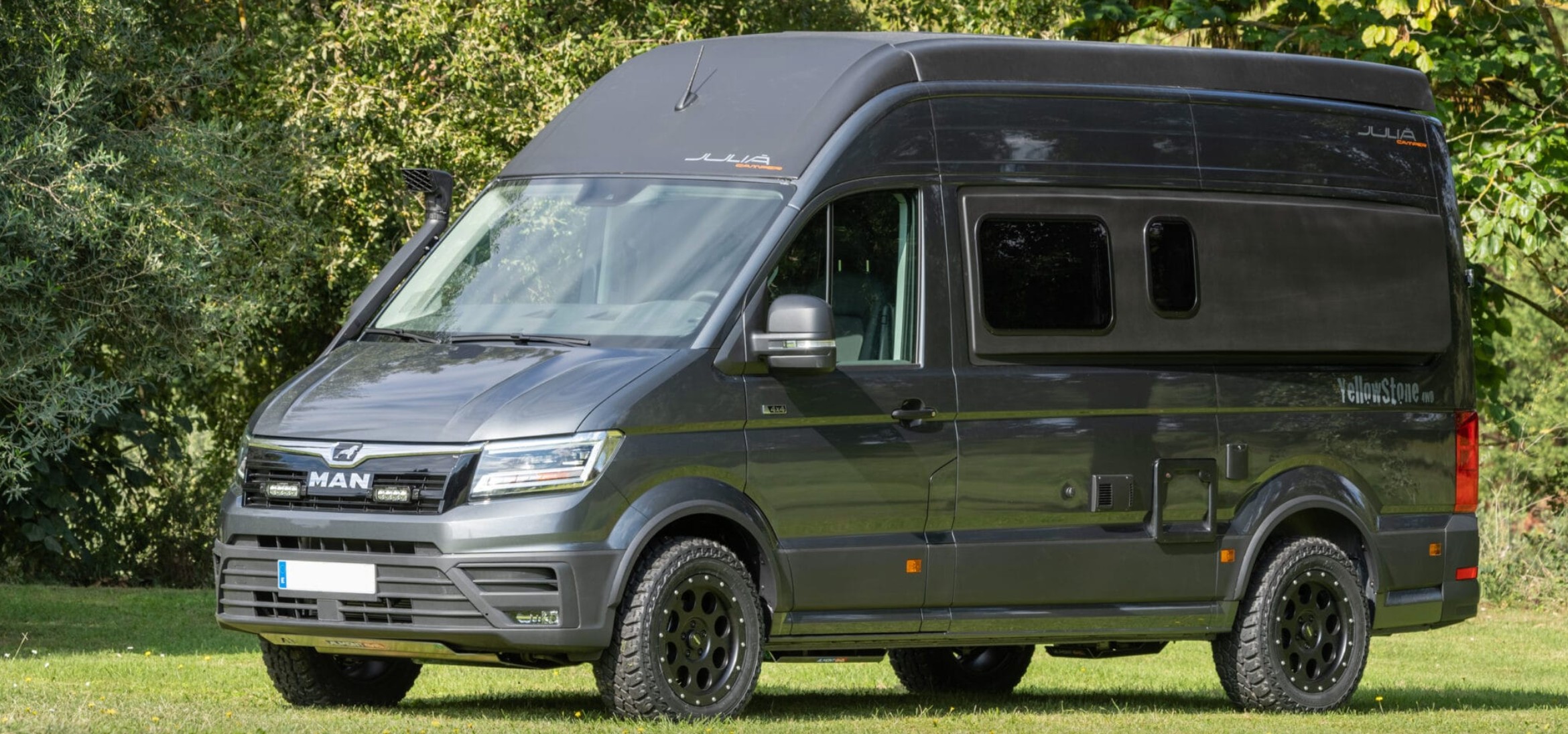 The platform may be German but not all the best conversions are from central Europe. Based out of Girona Julia Camper have created their own full length flare for the side opposite the sliding door. Not only does this allow for the extra width for the transverse bed but it means more clever cubby holes for the shower, and even a greater feeling of space for the front dinette.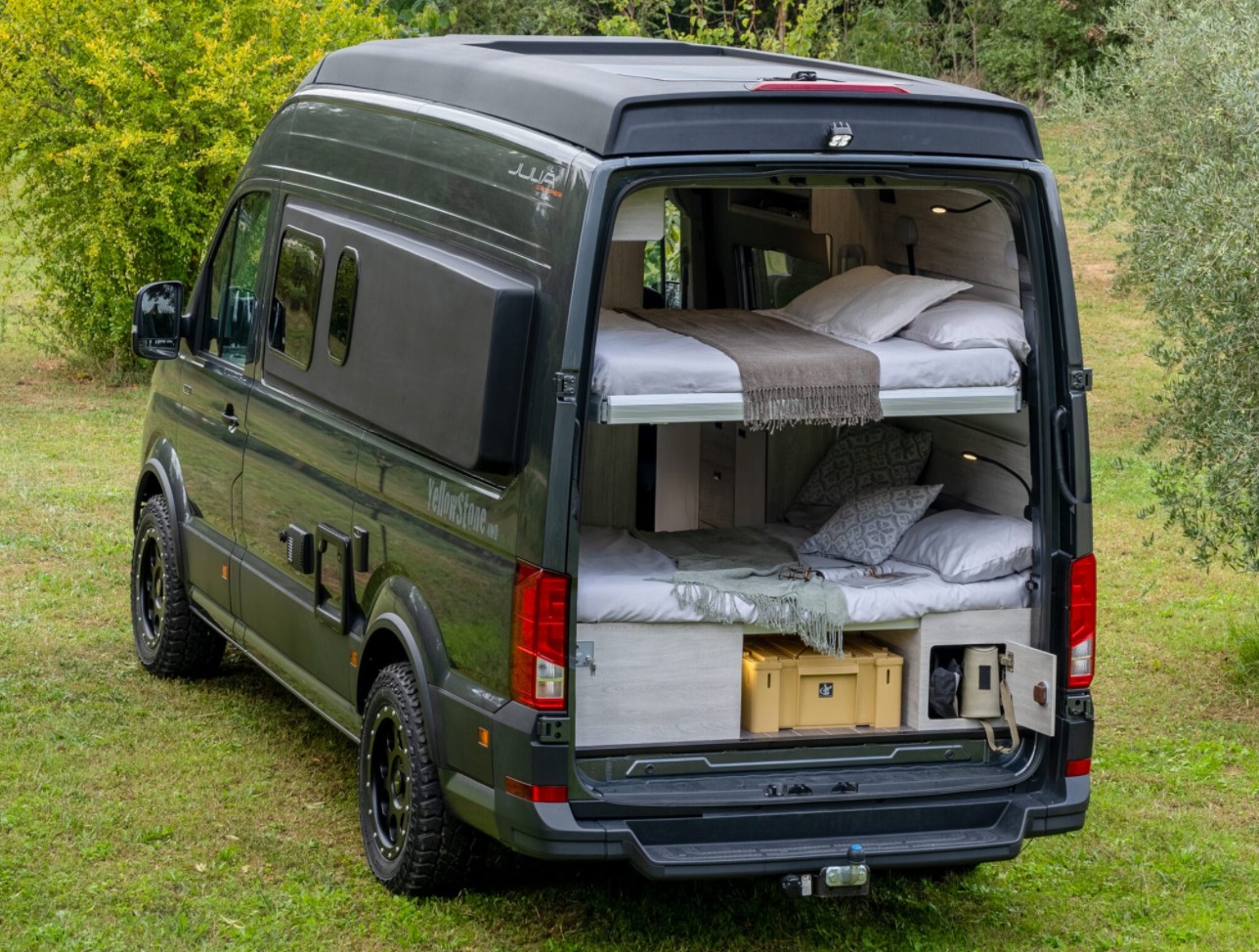 They have a pop top too, and in one configuration can create 2 double beds at the rear, allowing the potential for 6 people sleeping in a <6m panel van!
More info here: juliacamper.com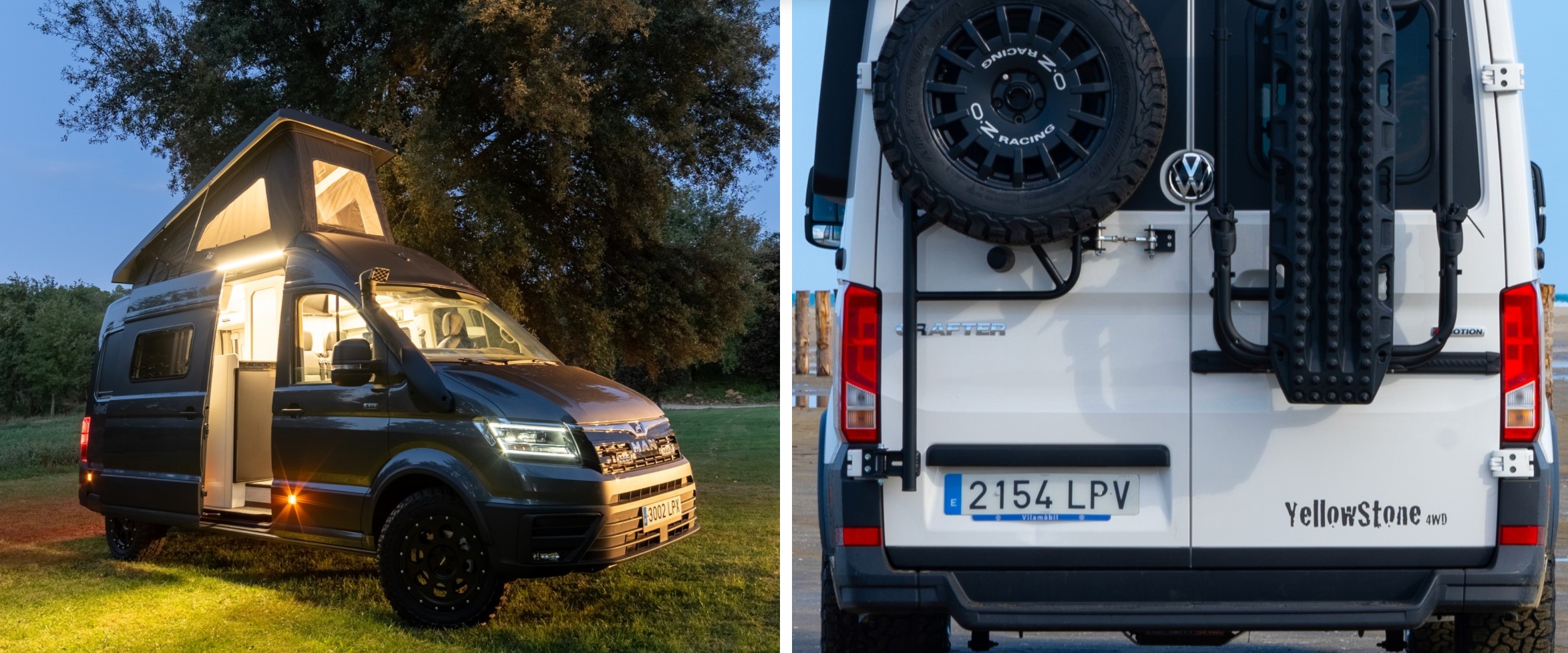 ---
Celtic Motorhomes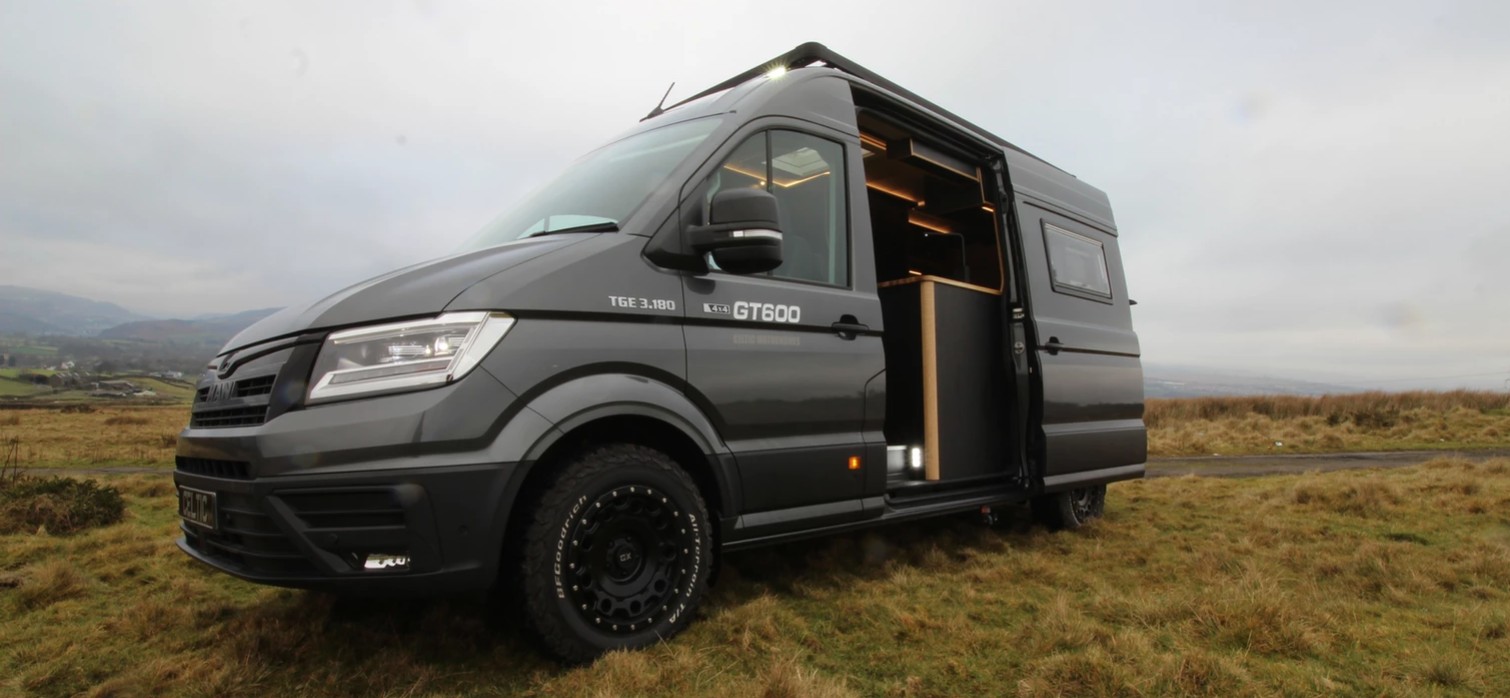 Building their reputation thanks to some van tour videos on Youtube Celtic Motorhomes clearly have a great eye for detail and now offer 2 layouts for the MWB Crafter or MAN TGE.
More info here: celticmotorhomes.co.uk
Now tried and tested the 2017+ VW Crafter/MAN TGE is a great base for some great design What other converters have caught your eye?