Electric Camper, or Cramper?
With standard or off-road chassis availability this 12 feet long, 5.4 feet wide, and between 6.2 to 6.7 feet tall electric vehicle is most certainly small, but there's no doubt that the market is there for such a versatile platform, and one that which could make a very cute looking camper!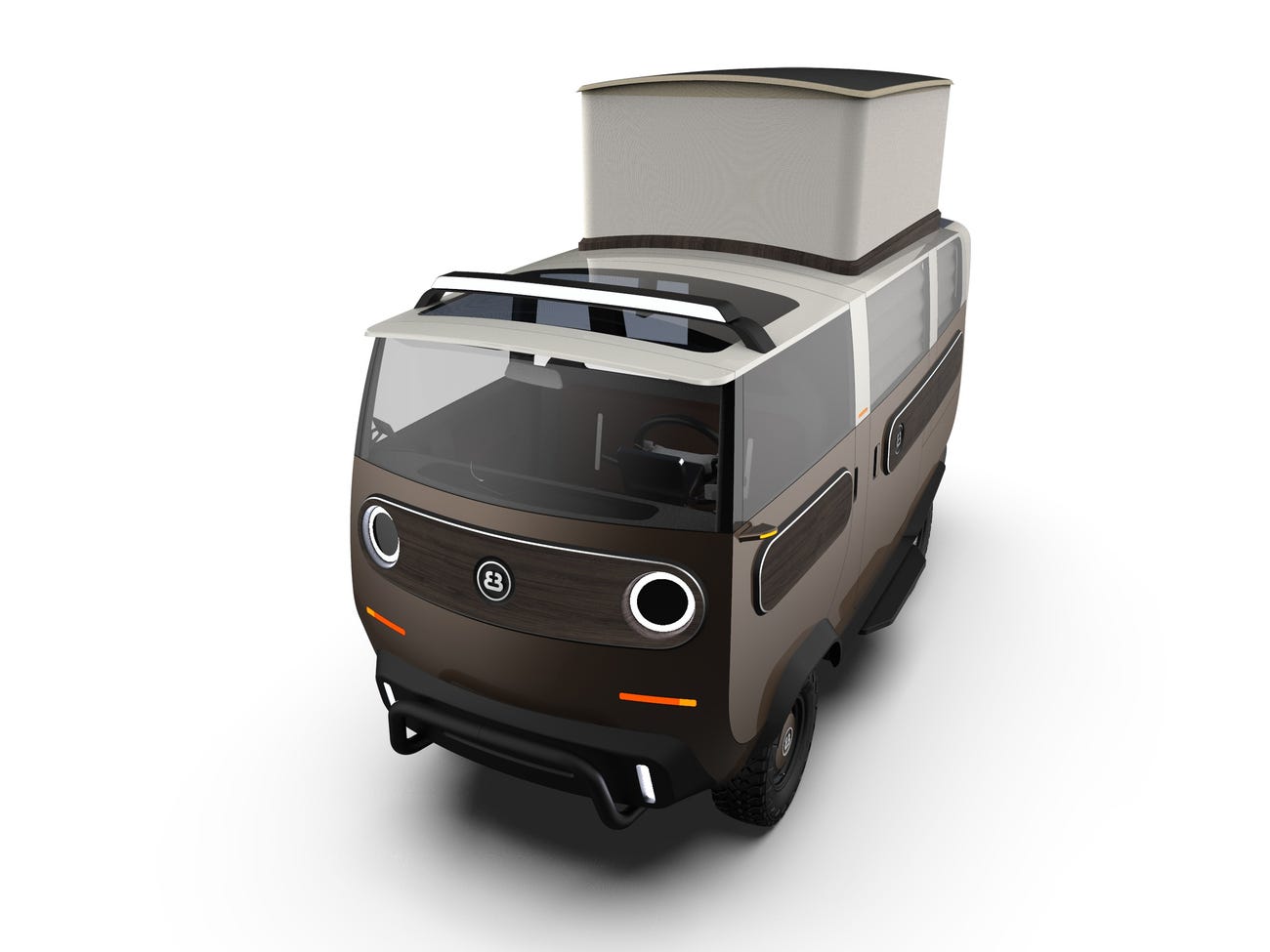 The camper base comes with a refrigerator, television, a seating area that can convert into a bed, a freshwater tank, and sink, similar to many campers currently available in the market, notably the T6, but notably more similar in size to the bay bus or kombi.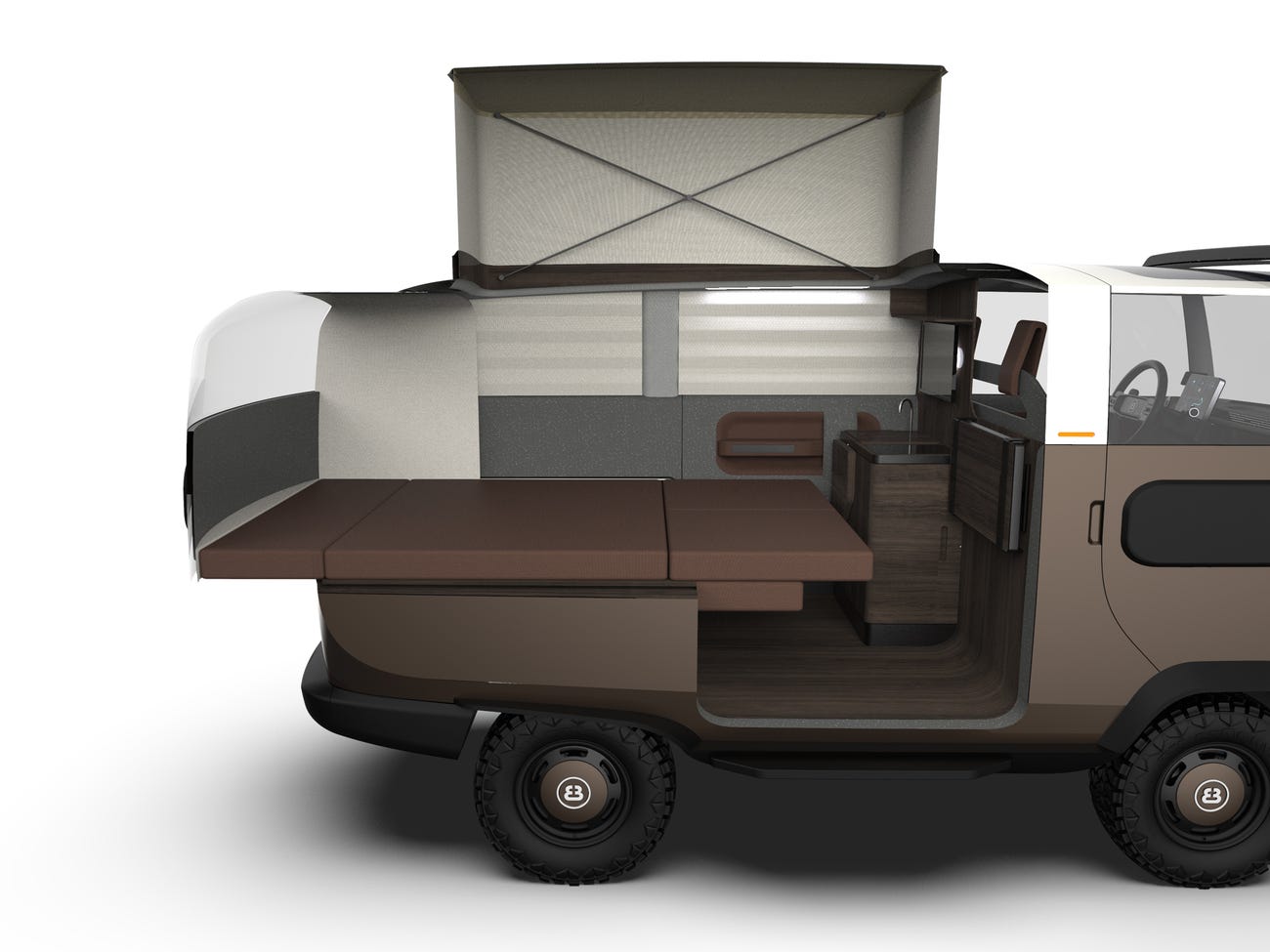 This camper variant is listed at $33,946 on both the standard and offroad chassis options.
From the Electric Brand website:
The eBussy – short for electric bus system – is the most innovative and modular light vehicle in the world. It generates a daily range of up to 200 km via its integrated solar modules and recuperating drives.

Its maximum range without charging, with full battery and solar modules is over 600 km. With more than 10 modular and interchangeable bodies, it can be transformed into a convertible, off-roader, box body, station wagon, pick-up or van and camping bus in just a few steps.

With its permanent, electronically controlled all-wheel drive in combination with its innovative all-steering system, its digital exterior mirrors and app-controlled communication system, as well as its 1000Nm torque, the eBussy sets new standards not only as a light vehicle.

Its unladen weight without batteries, load and superstructure is only 450-600kg, but it can still carry up to 1000kg of load.

https://electricbrands.de/en/ebussy/
This is no concept car – there's an advertised price of £28,800 for the camper version on the website and the option to put down a deposit right away.
Check out this rather ghastly product video for more:
I think it's cute but would it cut the mustard for you?
Manufacturers website: https://electricbrands.de/en/ebussy/