Torsus: The world's first heavy duty 4×4 off road camper
Billed as "the world's first heavy duty 4×4 off road bus" the Torsus Praetorian is a Czech contender for coolest campervan ever! It's monocoque structure helps it assume the lines for a campervan whilst it's aggressive stance thanks to that raised 4×4 suspension gives it that air of indestructibility that is so desired in these apocalyptic times!
Powered by a MAN DLD0836 LFL40 6.9ltr engine and drivetrain, the Praetorian produces 240 BHP and a huge 925NM of torque.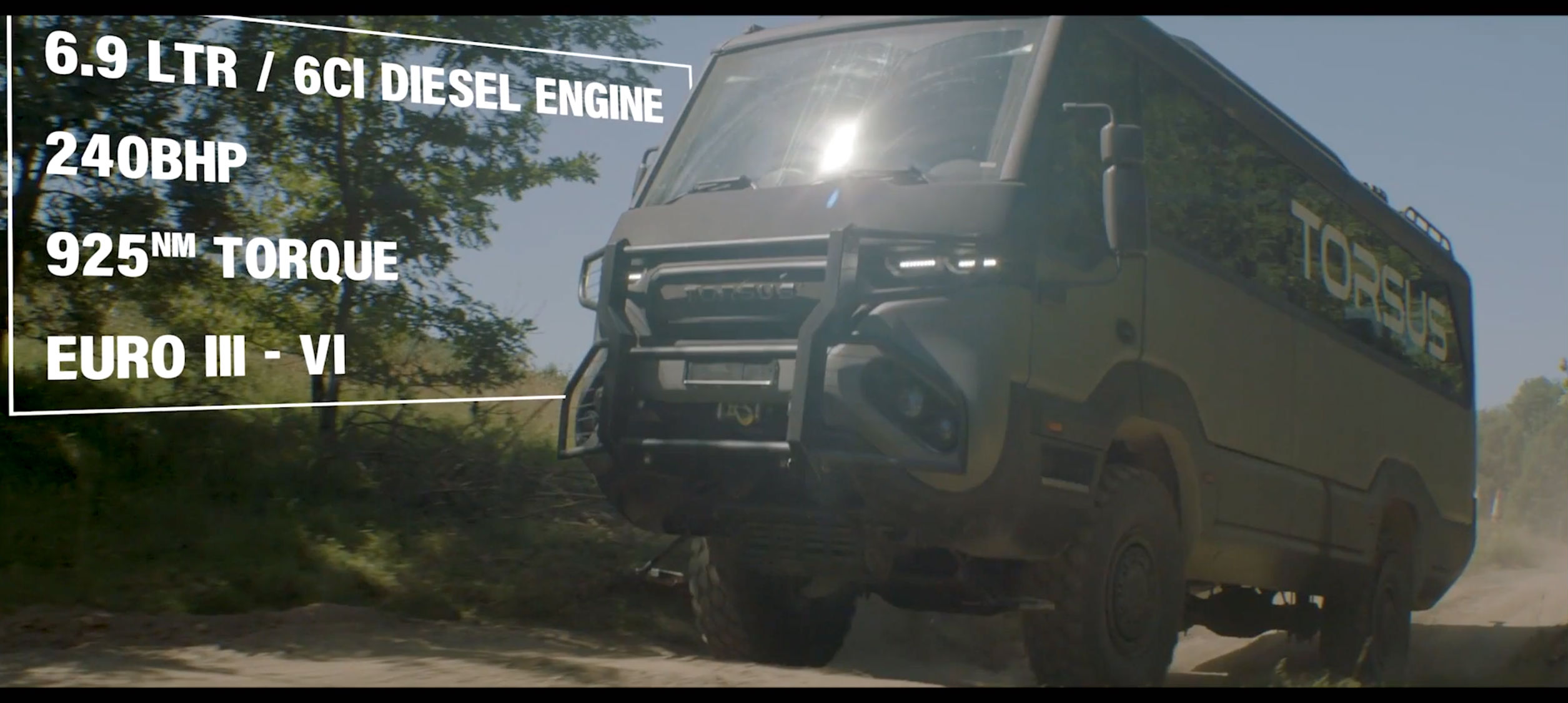 It also has good off-road specifications with a 33 degree approach angle and 389mm of clearance. It has a semi-automatic 12 speed gearbox and 3 diff locks.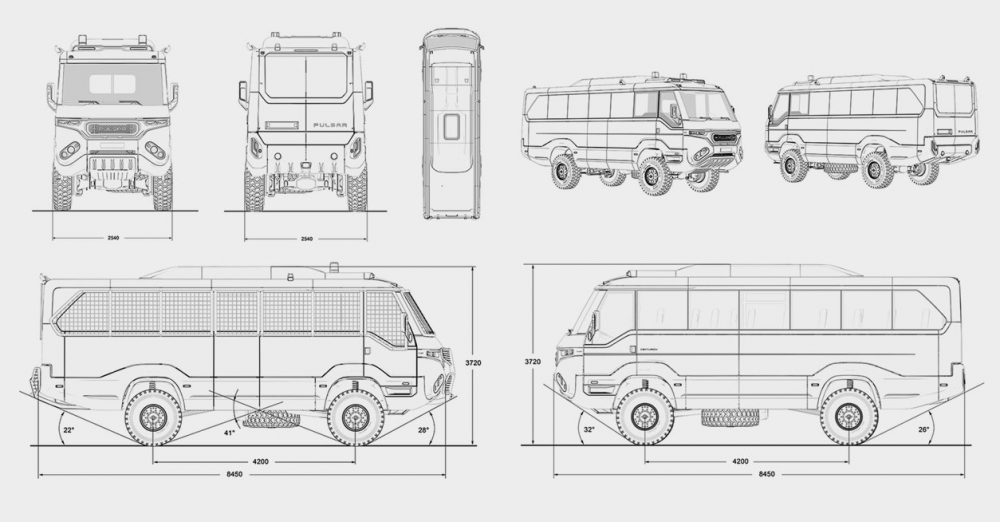 I love it's look and stance, particularly in the brief glimpses of the campervan option that is shown in these stills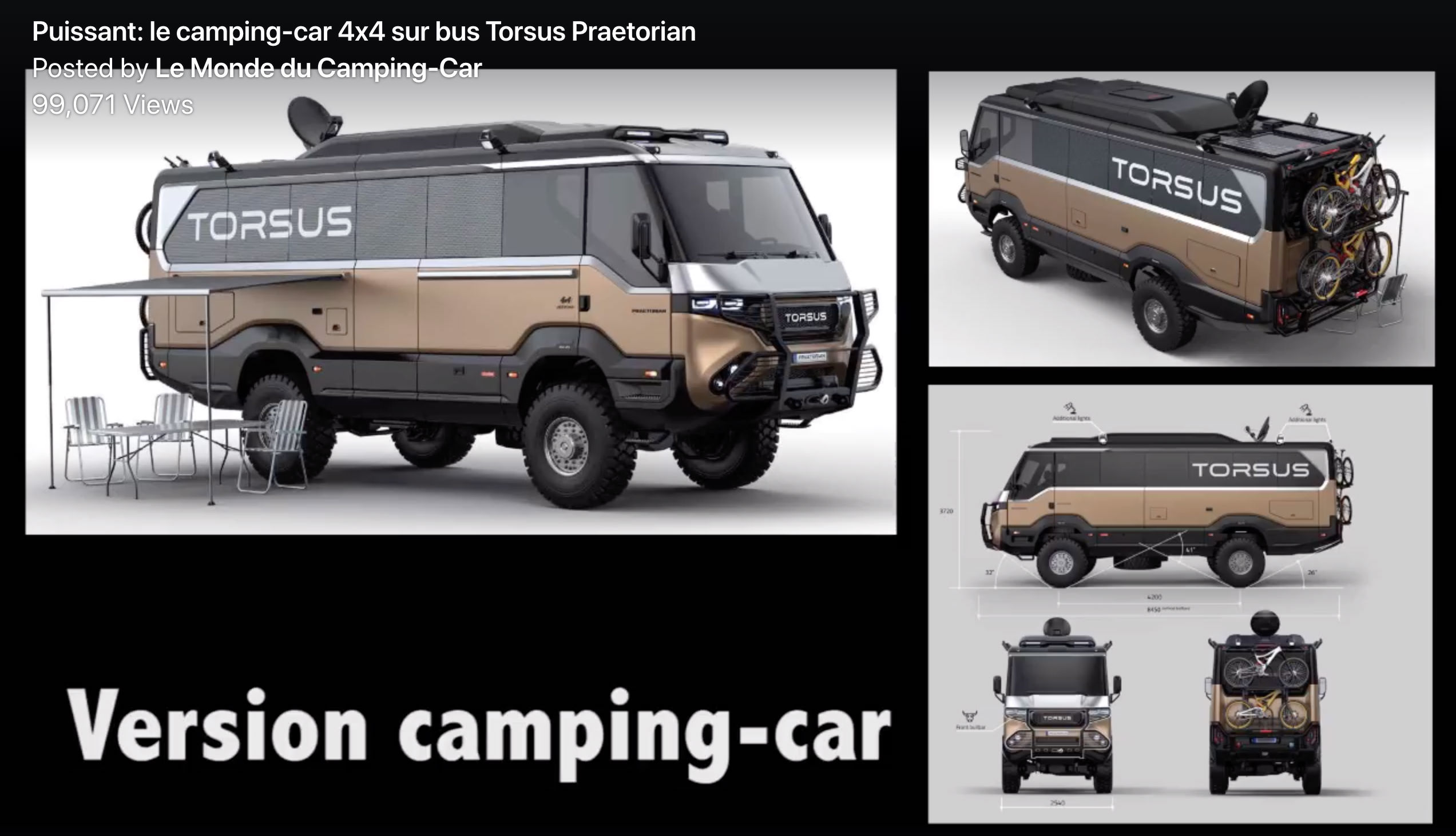 Here's a marketing video…
…and here's a more in-depth vid on the base vehicle on Czech TV (with English subs):
No dealerships listed yet and off course no prices so I guess we'll just have to bookmark their website and keep coming back! More info here: https://www.torsus.eu