2019 Trip Planning: northern Greece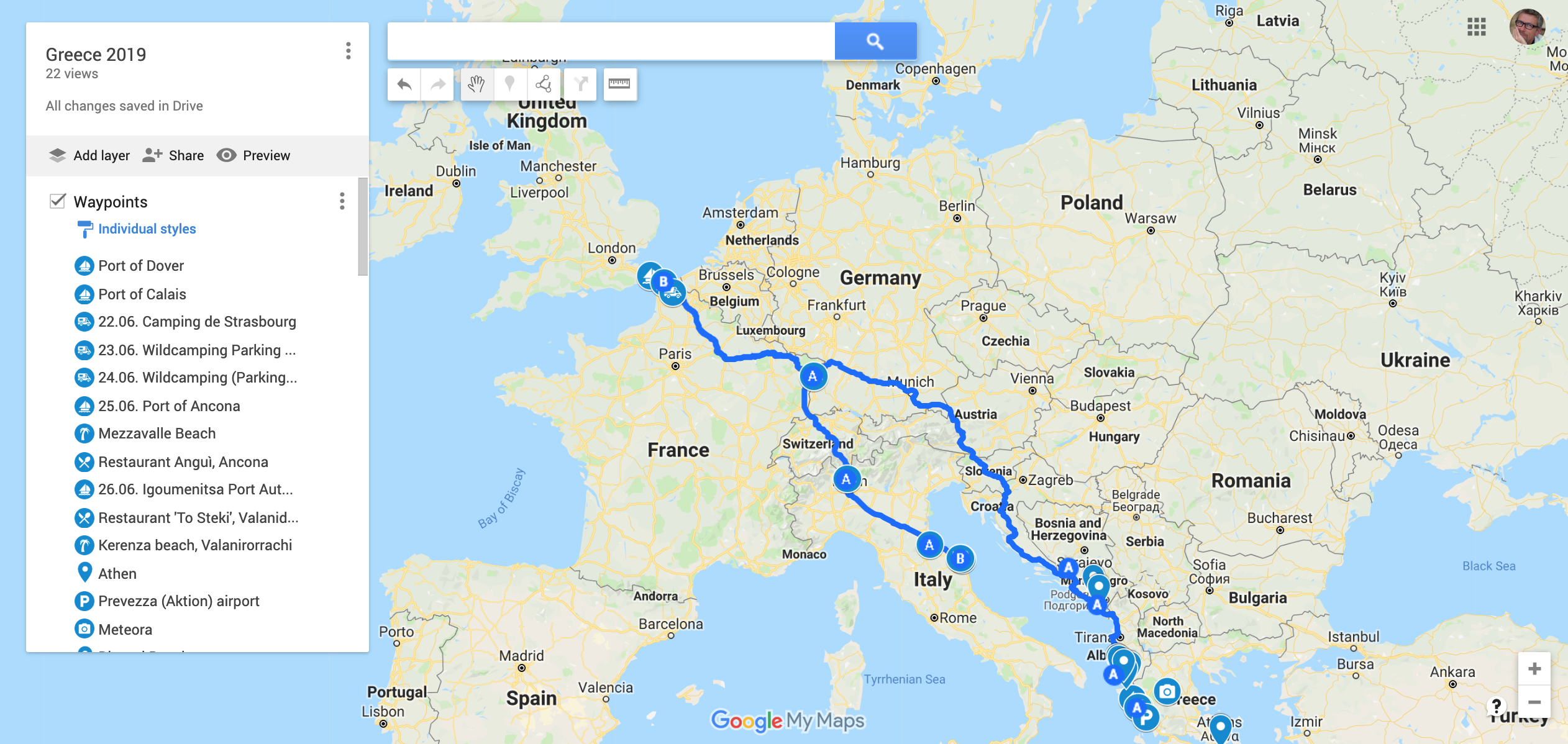 So there's two big anniversaries this year: 1) The Florida is 30 years old! and 2) it's 25 years since I took 5 months out to drive an MWB Mercedes 508d round Europe and to my brothers' place in Athens, and I was keen to do something to celebrate both!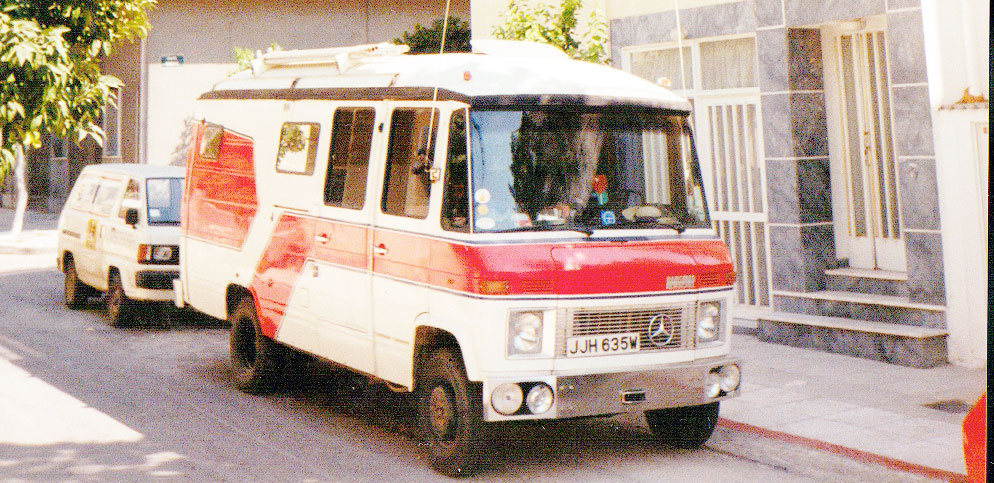 Friend and fellow Florida owner Andreas Gruber has for many years driven to northern Greece for a month in the early summer and his trips have always tempted me. He has frequently sailed down the Adriatic on an ANEK ferry that allows you to camp in your van on board! This really piqued my interest and so this January when he started trip planning we got chatting… So I decided to pop the big question to my girlfriend (no not that one – the other!) and asked if there was any chance I could do the trip with Andreas this year – using of course the 25th anniversary idea and the hope that I might this year, again, be able to drive out to Athens.
Amazingly she said yes (what pay-back awaits I know not!). So I synched with Andreas and booked the outbound ferry. I also planned to tempt my 14 year old son Archie to fly out and join me from Athens for the trip back. He finishes school early which would have given us time, as it happens he can't make it our until a few days later so it looks like reaching Athens may not be possible. However the trip will proceed – my brother Clive will hopefully make it up the coast to see me instead.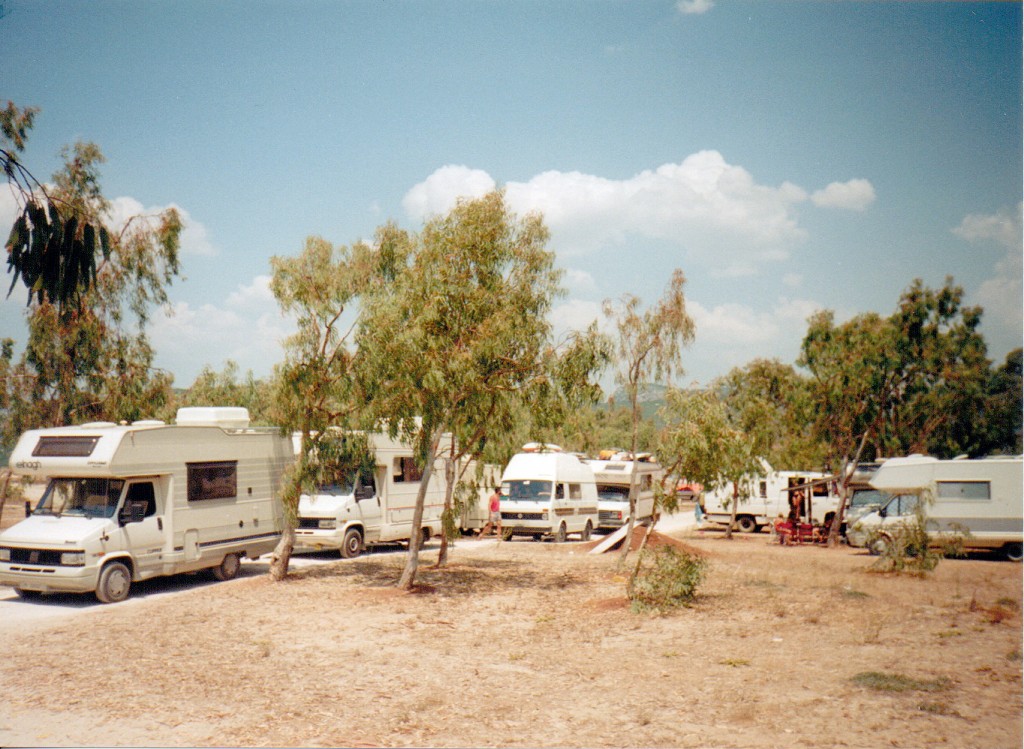 There were many highlights on that 5 month trip in '94 but one of them was the northern coast of the Greek mainland which is where I will be returning. My girlfriend at the time and I had driven like mad men all the way down Italy to cross from Brindisi to Igoumenitsa and when we stumbled upon a tiny village called Ammoudhia on an amazing bay with an impromptu abandoned campsite taken over by campervans we fell in love with the place. This summer I will be returning to the same stretch of coast but a few miles further south to another bay which is even more excluded & exclusive and just a short drive away from a village with supplies and a great taverna. I cannot wait!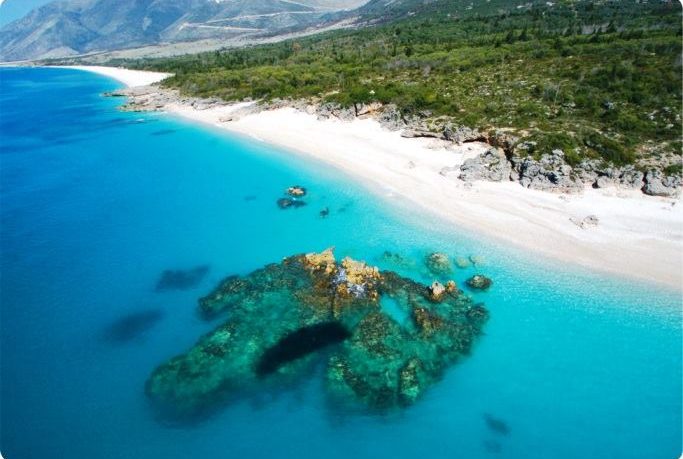 Archie & I will still get the chance to drive back together. I'm determined to drive all the way up the eastern flanks of the Adriatic coast. It will be a long winding road but the coastline is supposed to be spectacular all the way up and both Albania & Croatia (and Slovenia) have special meanings to me and the family as mum & dad fell in love with Yugoslavia after visiting many times (dad wrote a travel book – Cities & Stones – on a trip there which in part inspired my inspiration to travel, and we family-holidayed there too), and dad & sister Wendy also visited Albania, so I want to see as much as I can. We'll have one night on the Albanian riviera, one in Montenegro and one in Croatia before turning inland for Slovenia (aiming for lake Bled) and then one other stop before the channel.
Can't wait! Now to download some offline maps to Map.me…