Surrey Hills wild camp & Volksworld 2015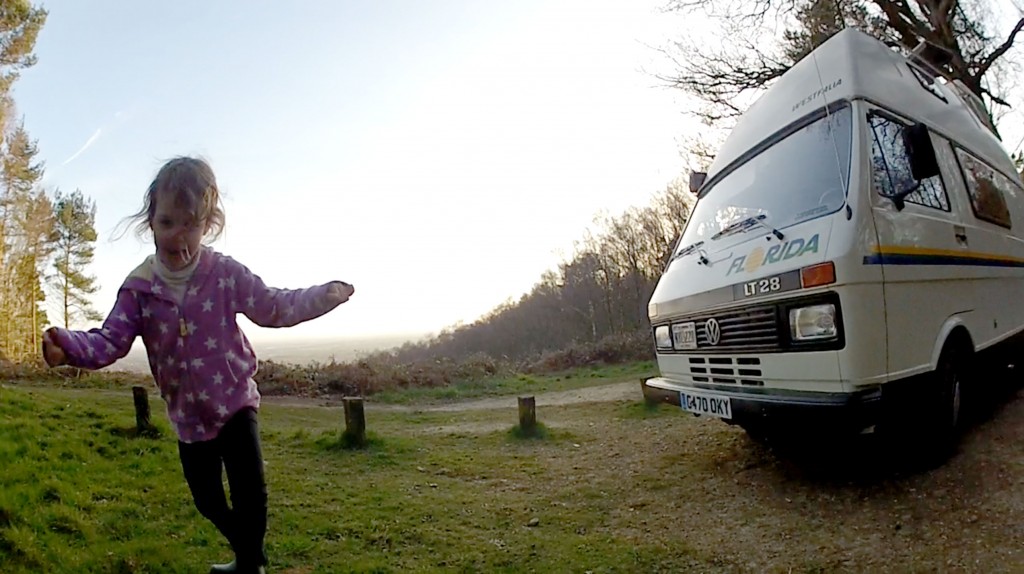 With the weather finally warming and greenery starting to sprout we headed out to camp an hour nearer Volksworld to try to avoid the awful queues we'd heard dogged the event (this is our first visit). Thanks to a recommendation from Dan @ volkswagent25.com and inspiration via a CamperVan Culture video we settled for the Surrey Hills. Lola had her dinner at the spot featured in the video below, then after an expensive meal in an eccentric local pub (The Windmill Gastropub) we settled down to a very peaceful if still slightly chilly night.
As for Volksworld – well we didn't miss the queues but this was more down to us enjoying a nice kip in the van than having been given bad advice about arriving early. It was a really good value show with plenty for kids to do and loads of vans to look into for ideas for interiors. Here are my photo highlights… The only other mark 1 VW LT was Scott Clarke's Westfalia Florida which he (quite rightly) had on show. Shame LT's are so under-represented but I guess that makes us a more exclusive group!