Best Christmas Gifts for the Campervan Fan
It's the most wonderful time of the year… unless you're a campervan fan, as you ain't going far in this weather! However the next best thing to being in the campervan is being reminded of the campervan so you can start to plan your next trip. After all the fun begins with planning right. So gifting your loved one that latest sorely sought-after camping gadget is just the perfect thought that's bound to get you everywhere!
Here's what I'd suggest are 2023's most desirable campervan fan xmas gifts.
---
Every Campervan Fan's Best Xmas Gift Guide 2023
---
Let's run through our Christmas gift guide one by one and in no particular order:
Aeropress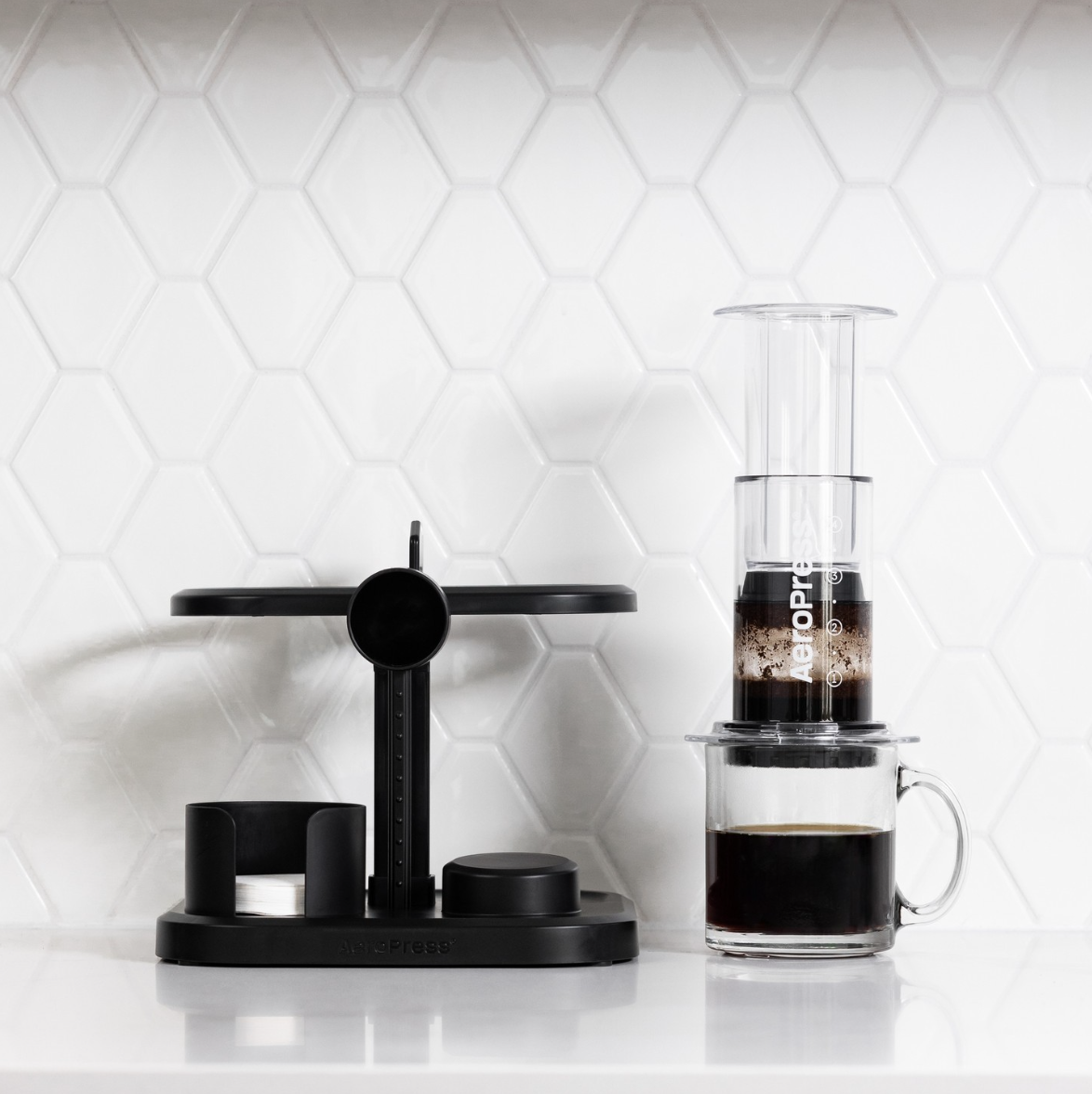 Be your own barista! Use AeroPress to brew different styles of coffee, including drip, espresso, and cold brew style coffee. Use espresso to make lattes, cappuccinos, and other coffee shop favorites right in your own kitchen.
Affiliate link: https://amz.run/7HcJ
---
Omnia Oven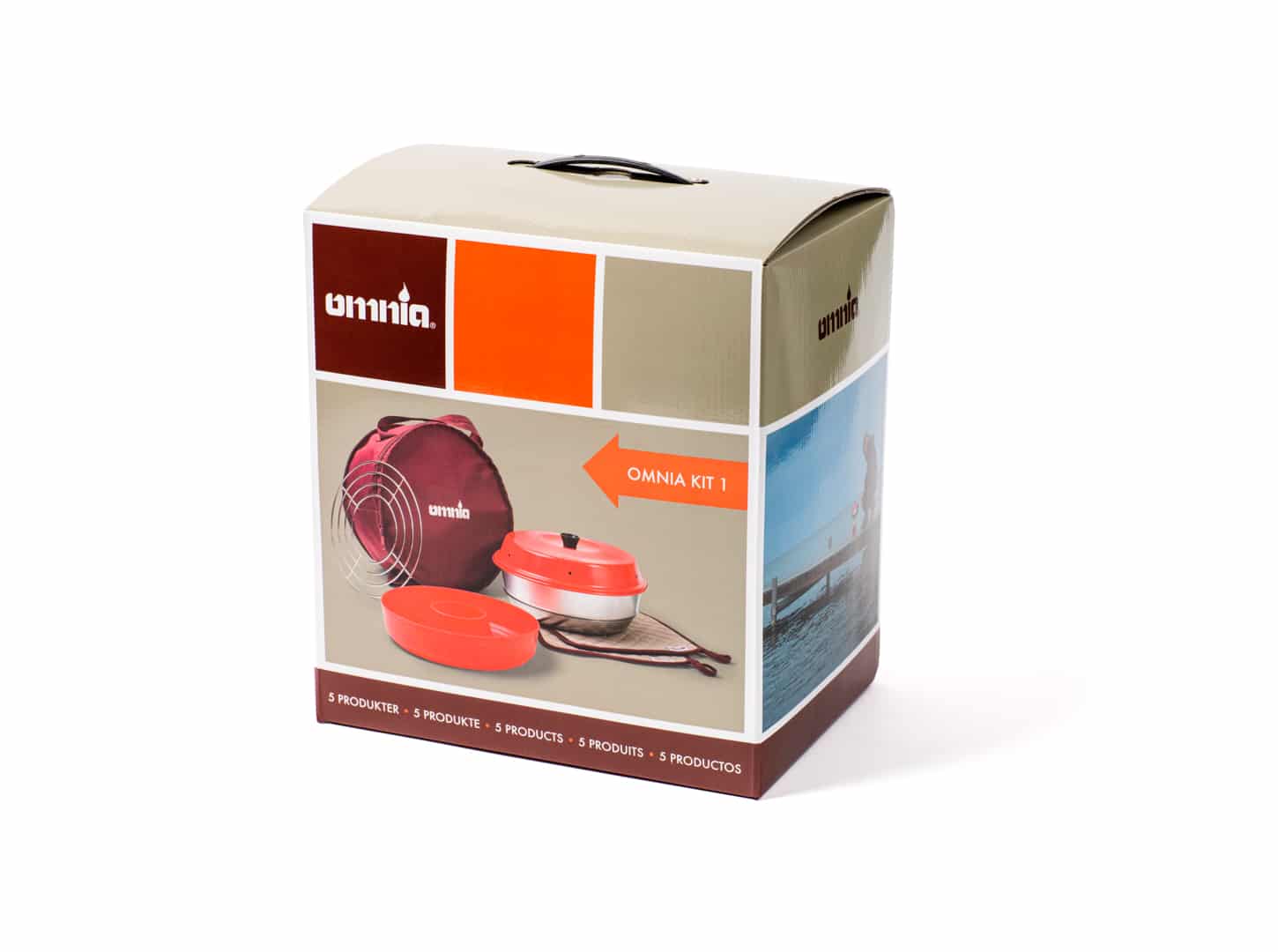 The Omnia stove top oven allows you to cook and bake on the move whilst travelling in a campervan, on camping trips or in a boat. It is a stove top portable oven that can be used on almost any hob apart from glass ceramic hobs and induction.
Product link: https://brownbirdandcompany.co.uk/collections/omnia/products/omnia-oven-1
---
Ridge Monkey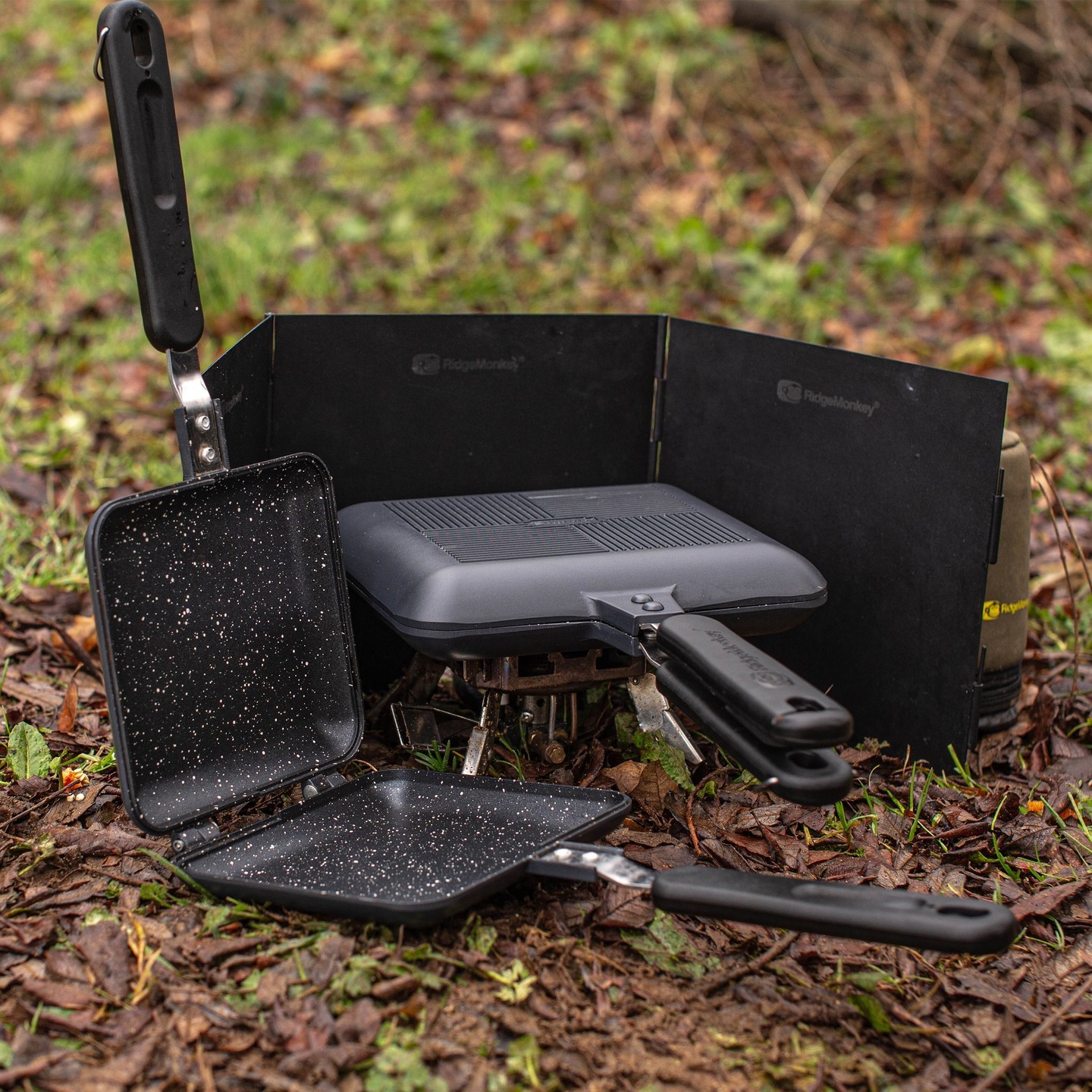 The RidgeMonkey Connect Sandwich Toaster XL Granite Edition features detachable cool-touch handles, a detachable hinge system that transforms one pan into two, and a full utensil set that fits inside the toaster, along with the handles, for easy storage. The square shape also means that there is less wasted storage space than with traditional circle shaped cookware. Despite the name, the Connect Sandwich Toaster XL is not just for toasties, think pies, slices, naans, wraps, omelettes, cinnamon swirls – the possibilities are endless.
Affiliate link: https://amz.run/7HcK
---
Collapsible Kettle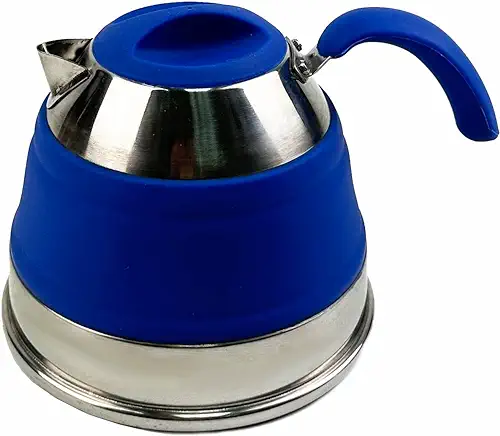 Collapses completely flat when not in use, it's break resistant, easy to clean and opens and folds in seconds. You can use the collapsible kettle directly on your camping stove and is ultimately portable and so easy to store.
Affiliate link: https://amz.run/7HcL
---
Remoska Electric Pan
Although it looks like a pan, it can cook like an oven, if not better, and uses very little electricity. Roast chicken pieces (crispy skin, flesh as soft as butter), succulent lamb chops with golden roasted potatoes, toad-in-the hole and fish bake; toasted sandwiches, baked potatoes, pizzas from frozen, ready meals in their foil dishes; you can even bake light, moist sponge cakes and delicious scones. And it's great for a low-fat fry-up too.
Incredibly thrifty with electricity, the Remoska cooker is ideal for easy and economical cooking at home – but one of its talents is that you can take it anywhere there's access to a 240 volt electricity supply. So it's great for boating holidays, for motor homes, caravans and holiday cottages. You can say goodbye to endless tins and packets as a whole new range of freshly cooked food becomes possible on holiday.
Affiliate link: https://amz.run/7HcM
---
Electric Lunch Box
When there is no microwave oven around you and you want to eat hot food, our products may be a good choice. Such as for company office employees and truck/taxi drivers who need to carry lunch by themselves.
We upgraded the power of our electric lunch box to 100W. It takes only 20 ~30 minutes to heat a meal (time varies from summer to winter).
The body, the lid and the fruit container of our electric lunch box are all made of 05 PP plastic, which is 130℃ high-temperature resistance, non-toxic and odorless. The steam exhaust valve and sealing rings on the lid and fruit container are made of food-grade silicone. The fork, spoon and food container are made of 304 stainless steel.
Remove the food container. You could clean it easily by hand or dishwasher. Please note that don't wash the lunchbox heating base with water to avoid short circuits.
Affiliate link: https://amz.run/7HcN
---
Wonderbag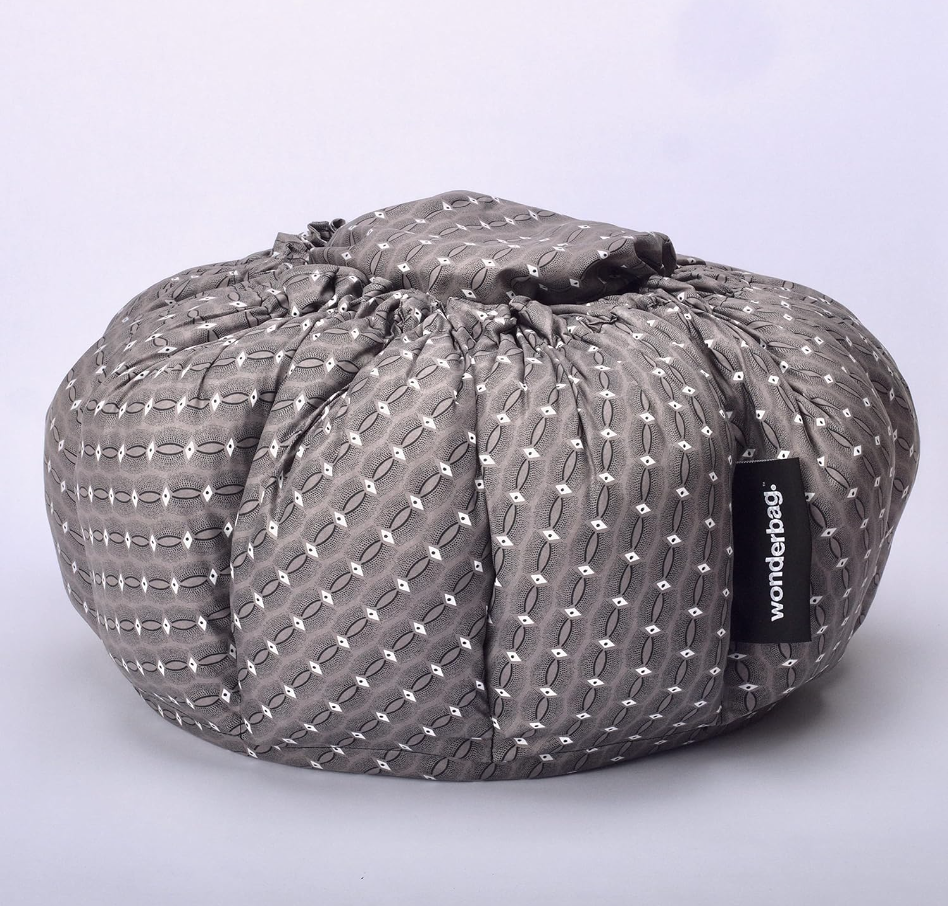 Cooks and keeps food hot for up to 8 hours by utilizing heat retention technology
There's no battery, plug or fuel required
Light and easily portable & compact for easy stow away
Conveniently operates without supervision
Fail-safe and will never overcook or burn your dishes
Doubles as a cooler bag to keep food and drinks chilled
Affiliate link: https://amz.run/7HcQ
---
Cobb Oven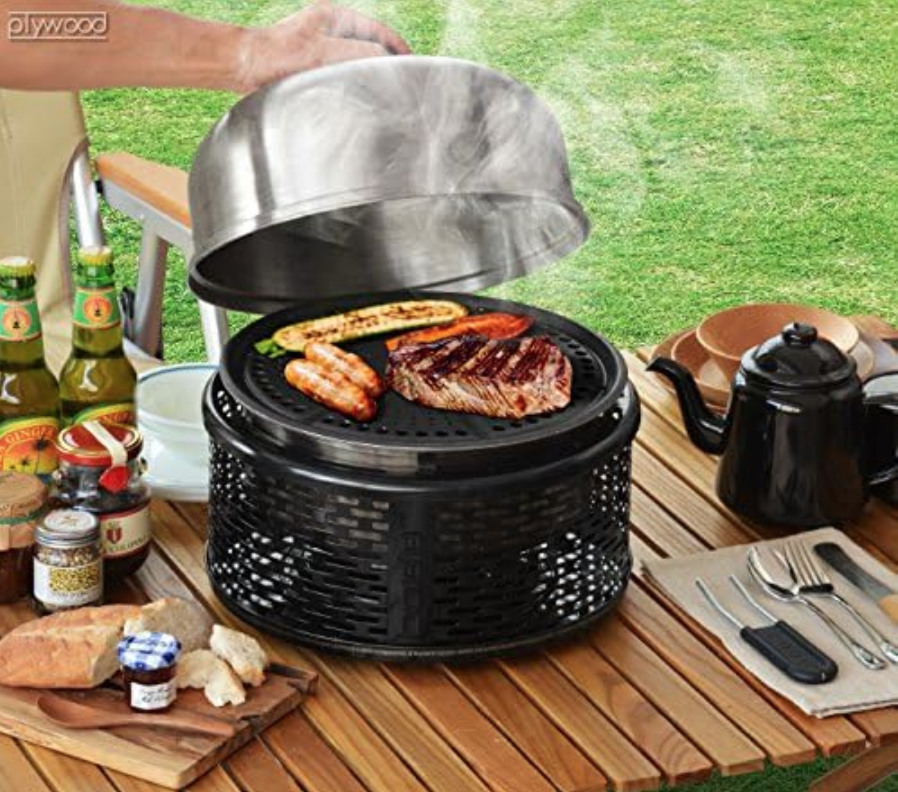 The Cobb Pro BBQ grills (meats, chicken, vegetables, fish etc.), fries (eggs, meat, fish etc.), bakes (bread, cakes, pizza etc.), roasts (whole chickens and joints of beef, lamb pork, etc.), boils (stews, pasta, curries etc.) and smokes (fish, meats, vegetables etc.).
Cobb cooking is healthy. Fats and oils drain from the grill and accumulate in the moat. And because fat and oil are not able to drip into the fire, there is no smoke with Cobb cooking. Cleaning is easy. The bowl pops out of the base and is cleaned in the same way as a pot. The grill has a non-stick coating.
Product link: https://www.gasproducts.co.uk/cobb-pro-bbq-oven-set.html
---
Moka Pot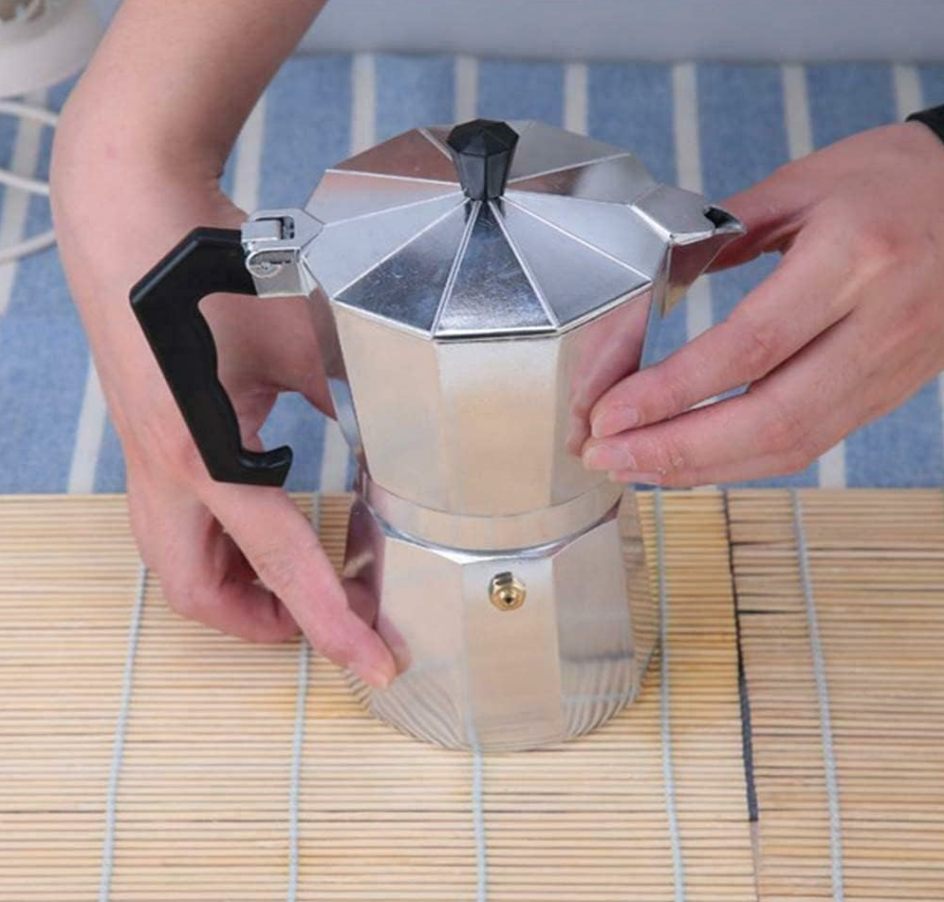 Cut back on pricey trips to the coffee shop: Why make a daily trip to your neighbourhood coffee shop when you can get your dose of freshly-brewed espresso in the comfort of your home? With our moka pot, even a beginner can make a perfect cup of espresso!
Dependable quality: Made with thick, food grade aluminium, our espresso maker is built to withstand the rigours of daily use. The signature Italian style design and aluminium construction ensure even heat distribution for rich, velvety coffee flavour.
Large capacity (6 cups/300ml): Our large coffee espresso maker can brew up to 6 cups of coffee, which means you won't have to go through the annoying process of refilling when guests come over. Our Italian espresso pot is suitable for all hobs except induction hobs
Pretty & practical: The handle and the knob on the lid stay cool, so as you are pouring yourself a hot shot of espresso – which by the way, is mess free, thanks to the precision spout – you won't have to worry about scalding your hands.
It's so easy to use; you might never buy a cup of coffee ever again: You can now brew espresso just like the Italians in three simple steps. Pour water into the lower chamber, add your favourite ground coffee in the funnel and place the moka coffee maker on your stovetop on low to medium heat.
Affiliate link: https://amz.run/7HcR
---
The Executioner Bug Killer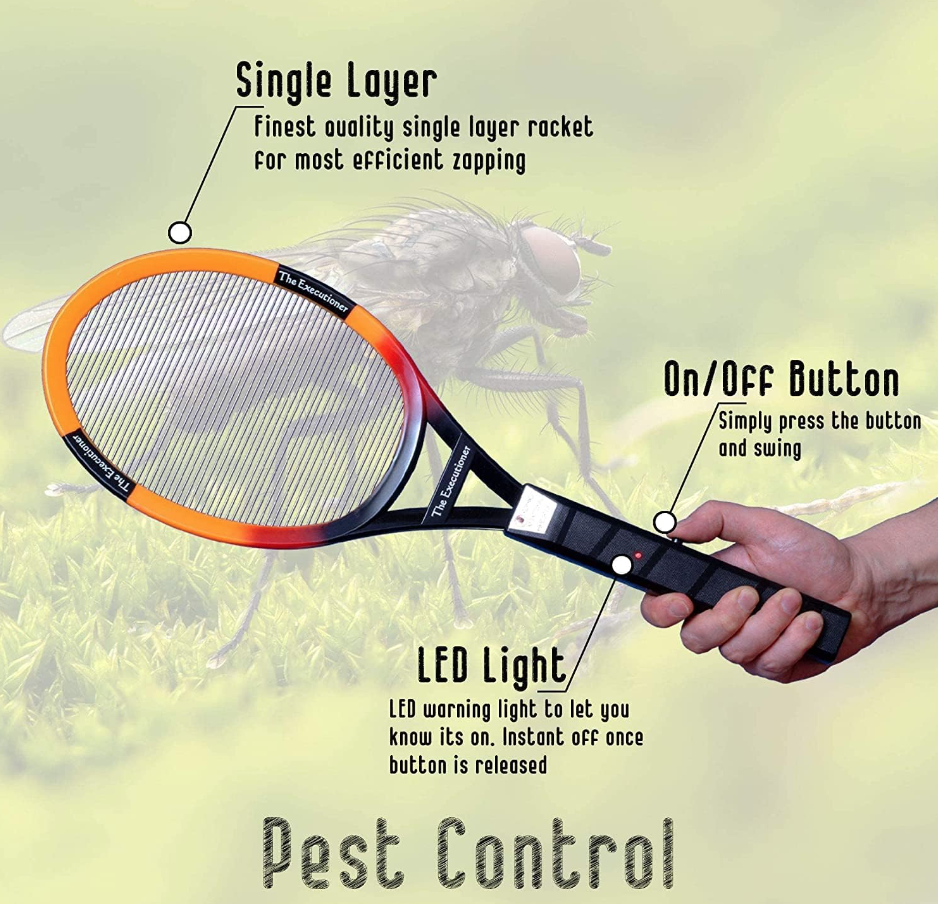 Finest quality single layer racket for most efficient zapping.
Strong robust design made to last with long reach handle with an overall height of 51cm giving you that much-needed reach when needed most, don't except anything less.
Super tuned electronics that have been tested to over 100,000 zaps for more reliability and consistent zapping power.
Ideal for Indoor & Outdoor uses Barbeques Camping Holidays. It's the perfect zapping companion and an ideal gift. No more need to Fly Spray or FlyPaper.
The Executioner range is widely regarded as the ultimate quality zapper.
Affiliate link: https://amz.run/7HcS
---
Fancy chancing your hand as a campervan barrista?! Well this gadget could be just what you're after. The frothing action works by pumping the milk through the stainless steel mesh inside the plunger.
Depending on how thick you like it, your froth will be ready in anywhere from 10 to 100 pumps, which will take you 30 seconds or less. That's faster than electric frothers costing twice as much! Great for campervans!
Affiliate link: https://amz.run/7G8d