Best Custom Sprinter 4×4 Camper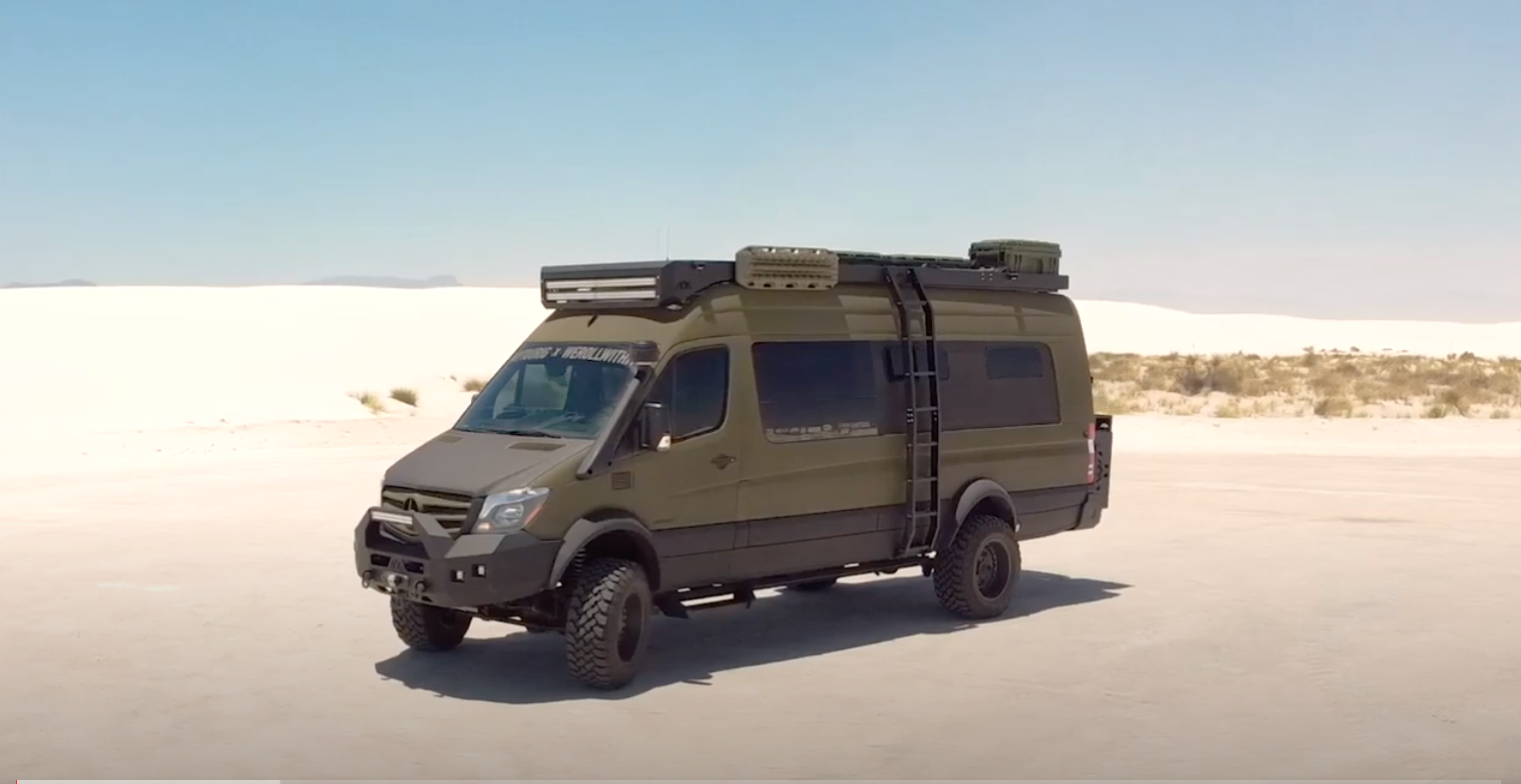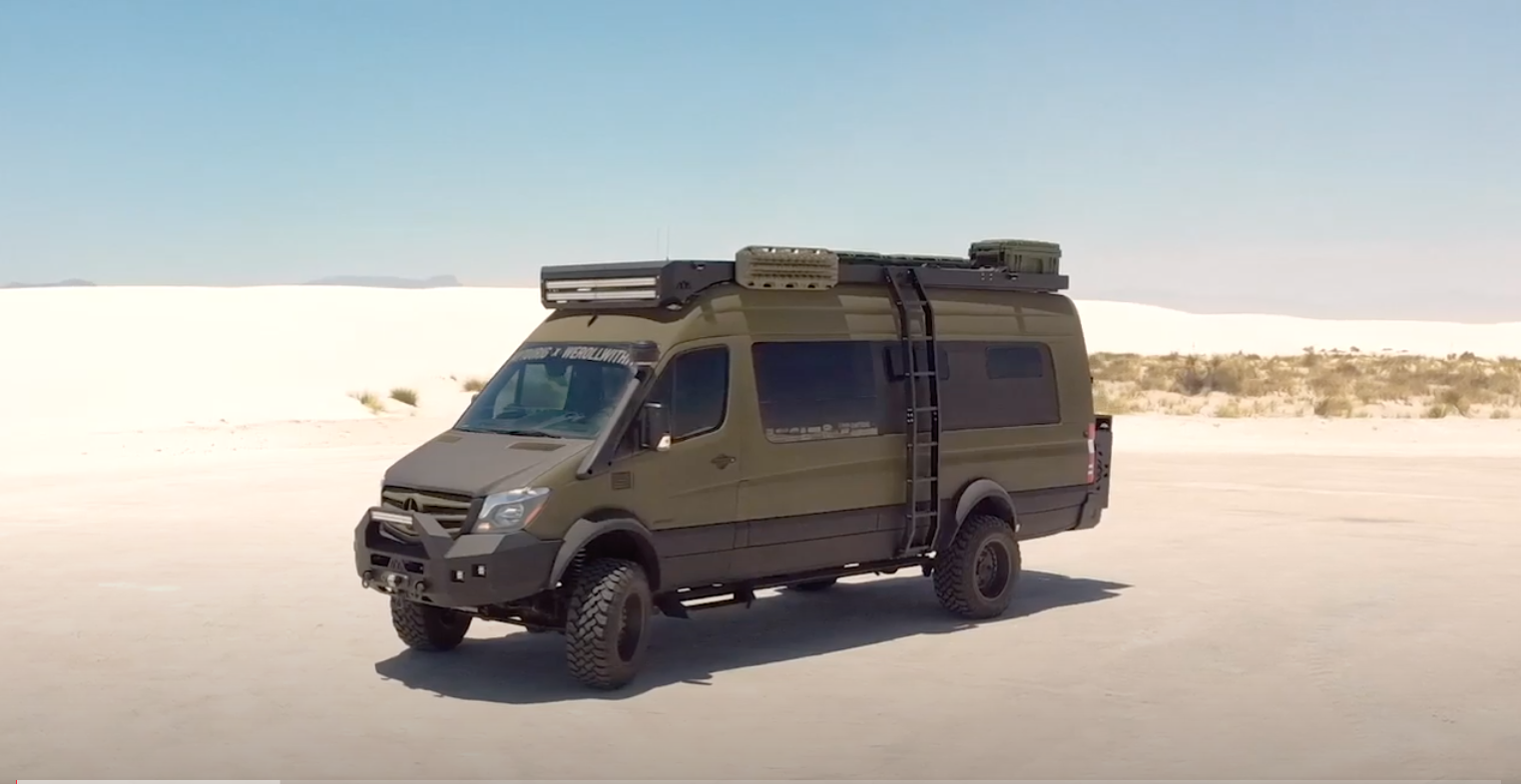 Bruce Banner is one of a kind. Starting life as a standard 2WD LWB Sprinter owners @werollwithit swapped out the entire running gear for Dana axles and an Atlas transfer case and fitted a very sexy custom interior. Bruce has old school manual hub lockers. He has 20″  Rhino Armoury wheels with Falken 37″ x 13.50″ MT tyres.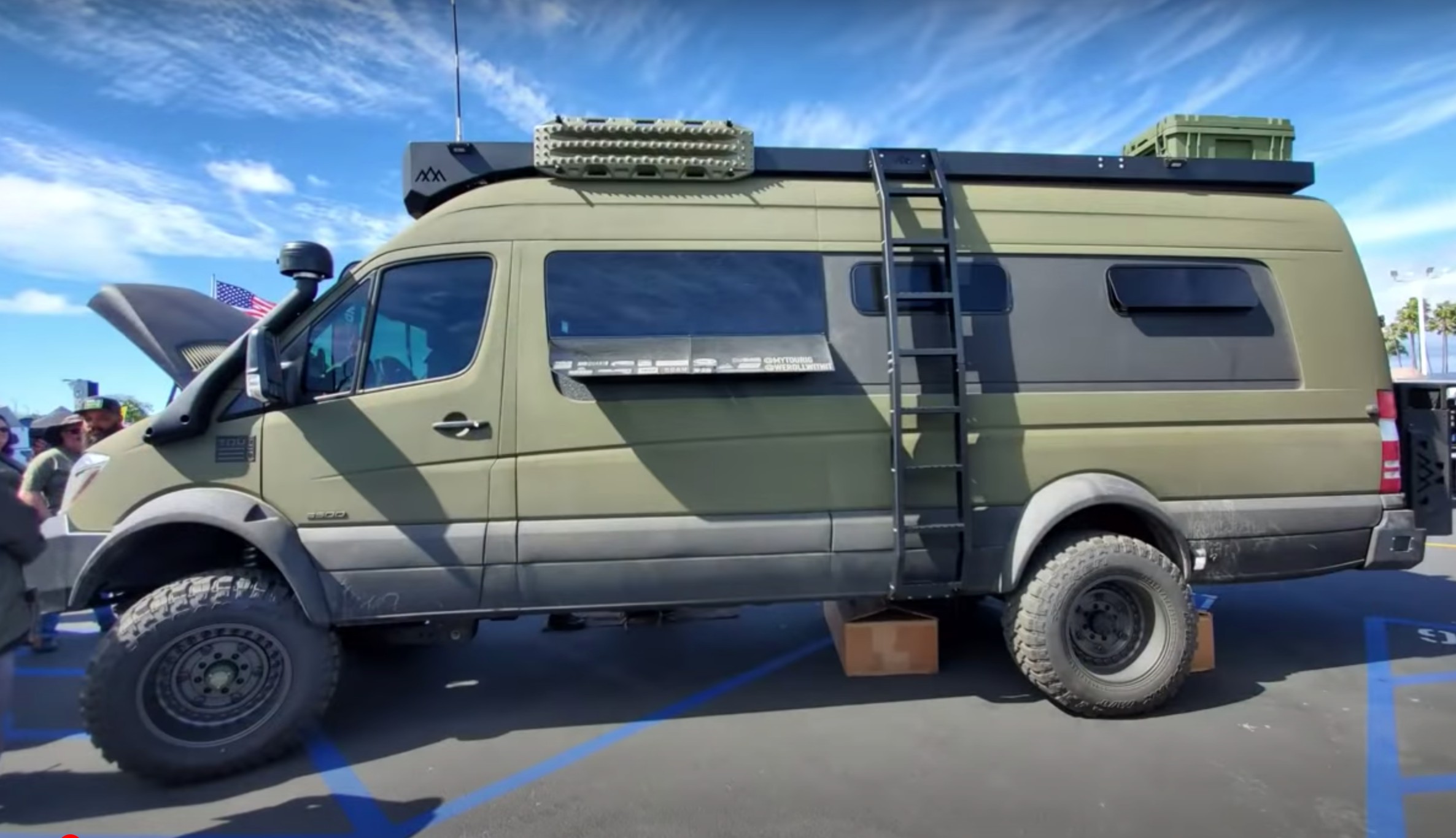 It's a striking looking camper van, surely one of a kind, and inside has all the mod cons that you would expect from owners with such impeccable taste. The interior was fitted out by US converters TouRig who have done a stuning job with the palette chosen by their customers who described the look and feel of a cigar lounge! The interior features Scheel-Mann seats with matching upholstery on the settee. TouRig's signature aluminium airliner cabinets keep the build light weight and amenities include a full kitchen and stainless shower. 
On board the Victron Energy Plus system manages 375 watts of solar into the 600Ah lithium battery bank. Media is provided by an MB Quart dual zone (yup, that's separate zones inside & out) speaker system.
Other toys on the outside include Backwoods front and rear bumpers with rear box and tyre carrier, and the brands first ever full length roof rack and side steps. Bruce has a Terrawagen snorkel with pre-filter. Bruce can light up the night with an army of Pathfinder LED lights up front, on sides and underneath for ambient nights by the campfire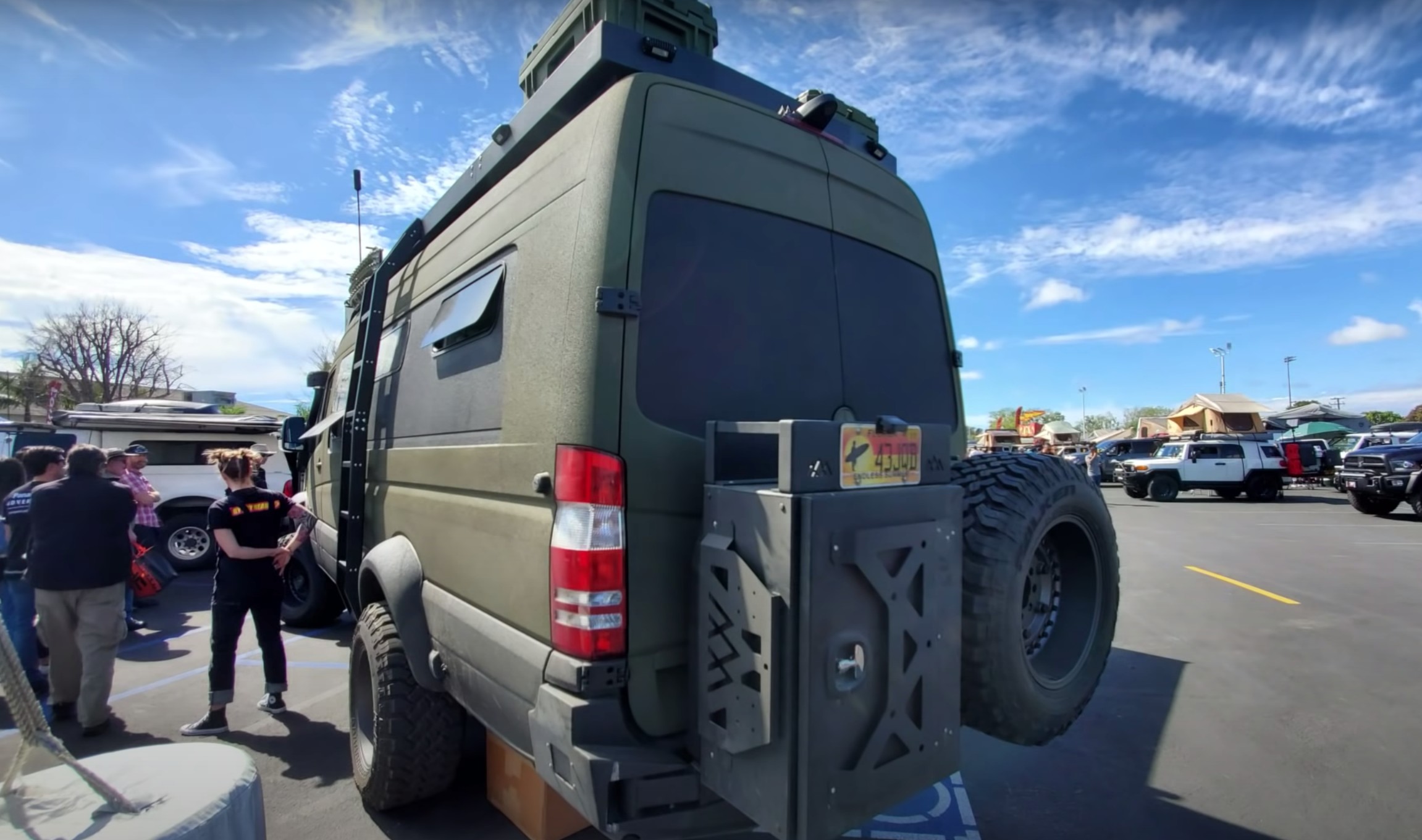 I caught up with @werollwithit and asked them specifically about the build:
We wanted to make a vehicle which bridged the gap between sprinter van an expedition truck. This van started life as a 2500 2WD Mercedes Sprinter Cargo Van. Now it has the first ever all American built 4×4 solid axle swap. The 4×4 is mostly Ford parts, a lot of custom components made to marry the the new 4×4 to the Mercedes body.

This van started life as a 2500 2WD Mercedes Sprinter Cargo Van. Now it has the first ever all American built 4×4 solid axle swap. This rig, named Bruce Banner, has a dana 60 front and 70 rear. It has 8.5 total inches of lift. The rig has 4.5 inches of extra track on each side. With a beautiful interior by TouRig featuring a full shower, 85L fridge and 65L freezer, Webasto diesel cooktop, MB quart interior and exterior sound system, Rixen heating system, comms by Rugged Radios, Scheel-Mann Touring Seats, Garmin overlander GPS. 600AH Victron lithium smart battery system, 375 watt single panel solar, 40 gal water, 28gal aux fuel tank, viair air compressor. Specialty exterior products built and designed by Backwoods Adventure Mods, Thule awning, Terrawagen snorkel, full body LineX coating, exterior lighting by Pathfinder controlled by sPod4x4. Recovery gear from Warn, Factor55, HiLift, Deadman and Maxtrax.
Take a look at this great walk through video of an amazing one of a kind rig.
At an estimated $300,000 you can see why these guys are so proud of their creation!
Follow them on Instagram here – @werollwithit/, and keep up with their trips over on their Youtube channel here.